(From our Fall, 2019 Newsletter). On a Monday morning in early July, a steady stream of cars circulates through the parking lot at Palmer Woods Forest Reserve. It had only been three days since the new, 2.75-mile-long Central Ridge Trail opened to the public, but already the word had spread about Leelanau County's newest mountain bike trail.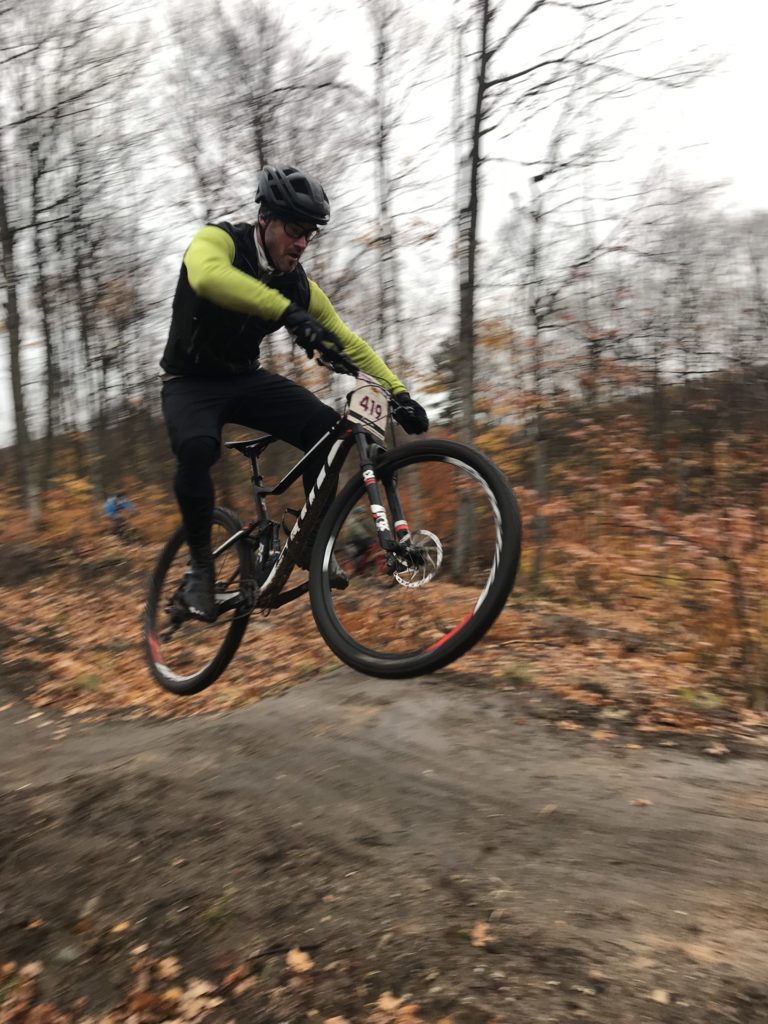 The new Central Ridge Loop creates a total of 6 miles of mountain bike trails at Palmer Woods in the heart of Leelanau County. Compared to the East Ridge Loop built in fall of 2018, the new loop offers a harder climb, longer downhills and adds progression: stepping stones for riders to master before going on to try bigger features.
"Thanks to the Edmund F. and Virginia B. Ball Foundation, Palmer Woods is becoming the destination for mountain biking in the Northern Lower Peninsula," says the Conservancy's Executive Director Tom Nelson. "We're already seeing that with the number of riders here testing out the trail today." The word is certainly out. Conversations with the dozens of riders circling the parking lot reveal that people were visiting from Traverse City, Detroit, and even the Upper Peninsula in search of an adventure in the woods. The Palmer Woods mountain bike trails drew them to Leelanau.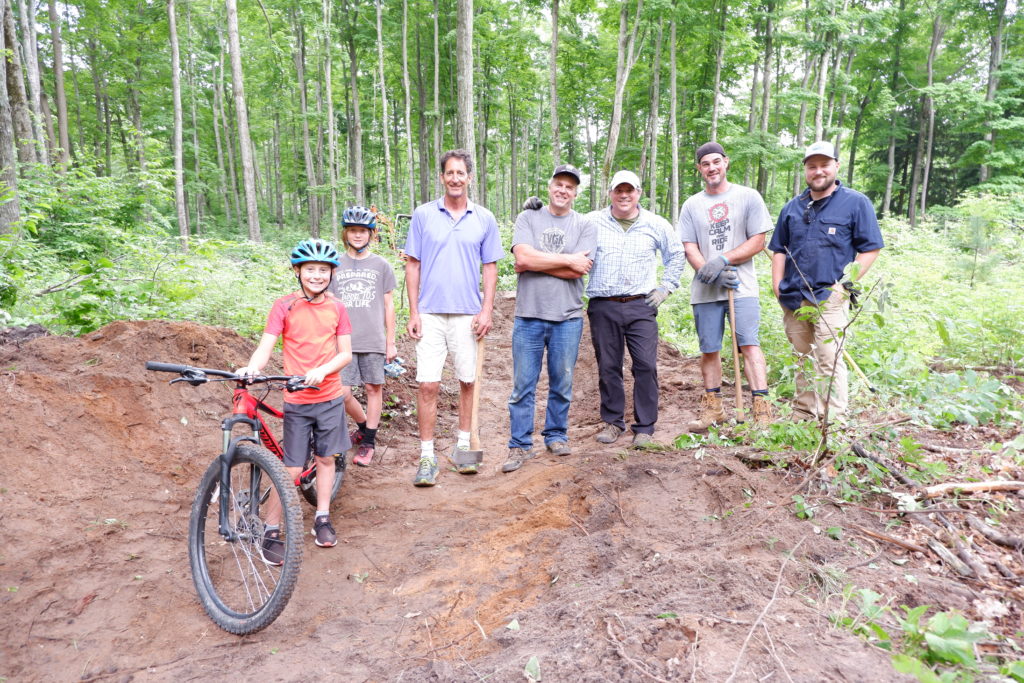 Tom continues, "We built these trails because we heard over and over again from our community that there was a need for mountain bike trails here in Leelanau County. It feels good to deliver that." The younger generations and families especially seem to appreciate the active outdoor recreation opportunity the trails bring.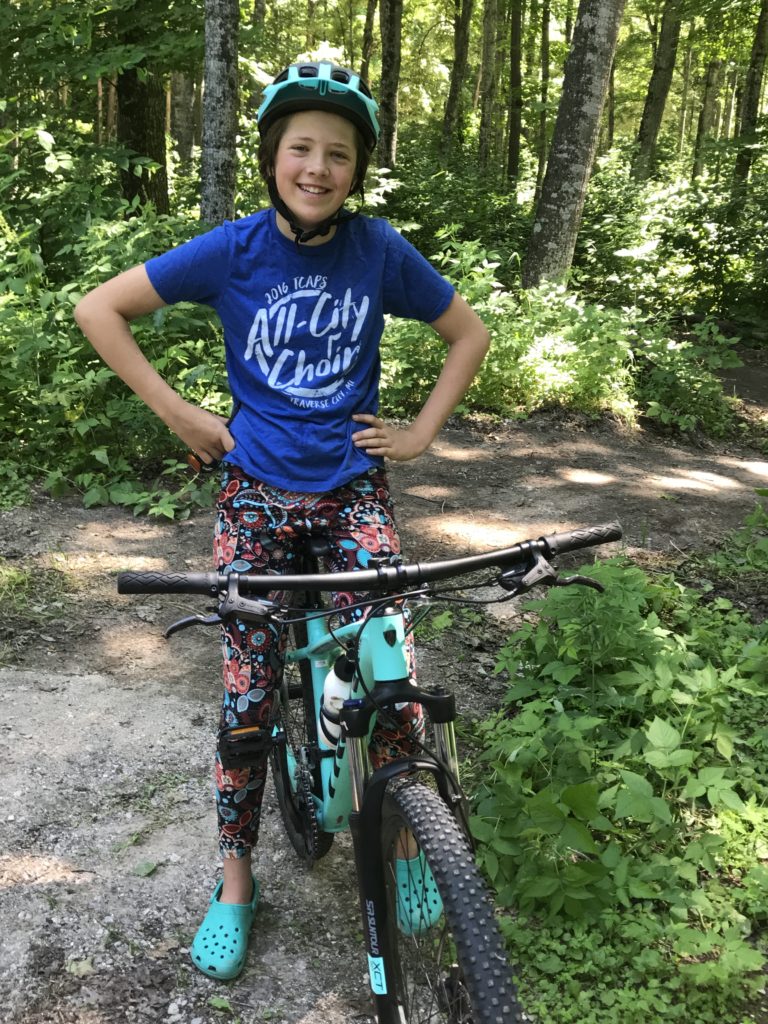 "They want fun and active ways to keep themselves and their families healthy," Tom says. "That's why we're excited to begin work on a new beginner cross-country style mountain bike trail as well as more hiking and cross-country ski trails next year." And we're seeing real results from the trails, too. Based on Google data, Palmer Woods Forest Reserve is now our most searched for natural area. And the bike trail is our second most visited trail out of the eight popular natural area trails we tracked over the summer months with a device called a trail counter.
"We've already seen the importance of the trail for families and those new to mountain biking," says Bike Leelanau co-founder Cody Sprattmoran. "From kids learning on balance bikes, to getting their first air, to clinic participants taking their first-ever ride on a mountain bike," she adds. "All different abilities of riders are coming together and connecting to the land here."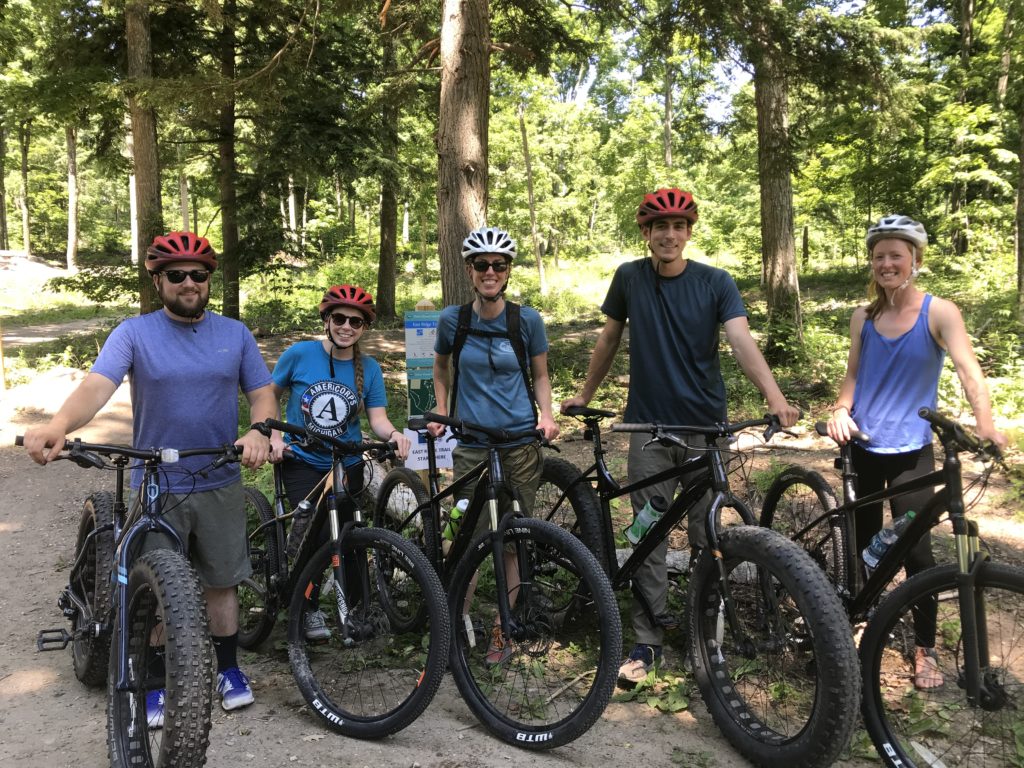 The trail is a meaningful addition to local riders who have been longing for something closer to home, too. "I haven't touched my road bike all summer," realizes Chad Jordan, president of Northern Michigan Mountain Bike Association (NMMBA) and Suttons Bay resident, as he rehydrates after a ride through both trails. His excitement is palpable.
When asked what it means to finally have a public mountain bike trail in Leelanau, Chad says: "It's a dream come true. We've been dreaming about it for decades. It's like Christmas day to see other people enjoying it now that it's built. It just blows my mind."
Please note: the single-use mountain biking trails are closed for the winter but other trails great for snowshoeing and cross-country skiing are all open!

A Four-Season Recreation Destination
Palmer Woods isn't just about mountain biking. The 721-acre forest reserve boasts 10 miles of hiking and cross country ski trails.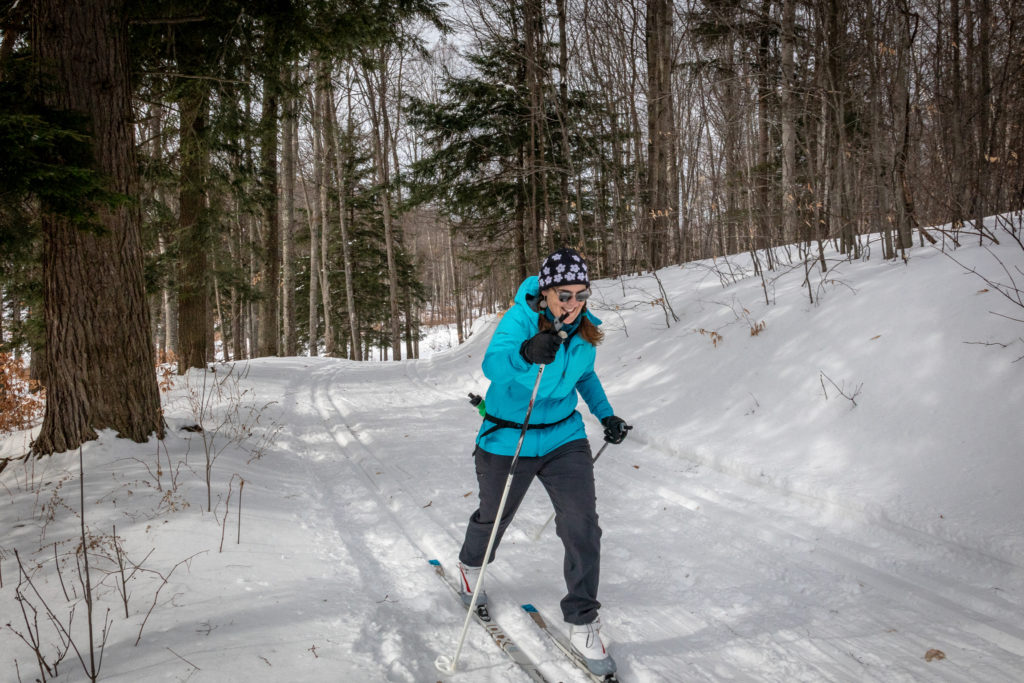 Its natural splendor is not to be missed, no matter the season. And Palmer Woods has exceptional snowfall for the area. Sign up for email updates about winter trail conditions or check out Friends of Sleeping Bear's Winter Page of their website for all of their grooming updates.