Join us in 2023 to celebrate 35 years of our conservation journey with a do-it-yourself Trail Challenge!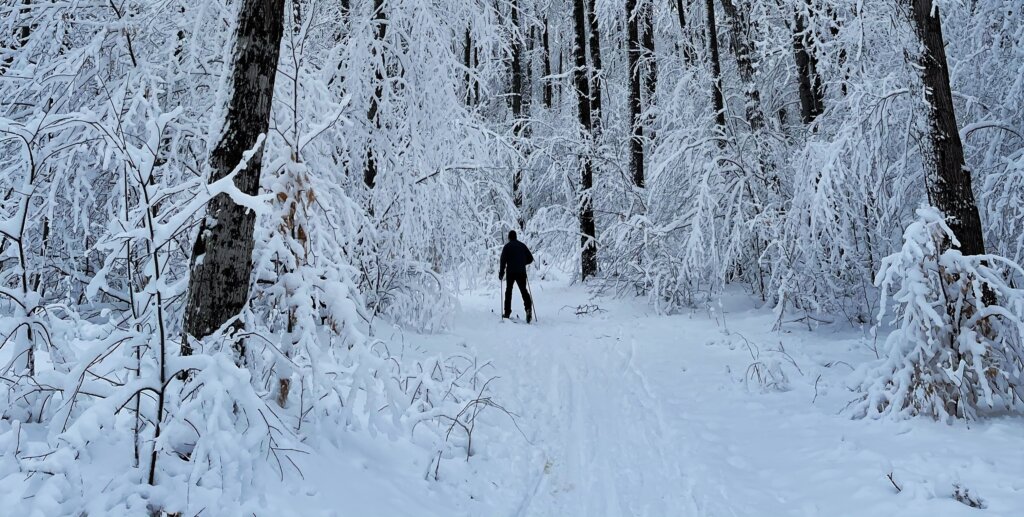 Find Your Path!
Explore the Leelanau Conservancy's 35+ miles of hiking, biking, skiing, and snowshoeing trails at our 28 natural areas. Whether by foot, bike, canoe, SUP, or skis, we are encouraging all Leelanau trail lovers to get outside and connect with our natural areas.
It's free to join the challenge! Each Challenger who completes 35 miles traversing our land (and water!) trails in 2023 will receive a commemorative patch and sticker.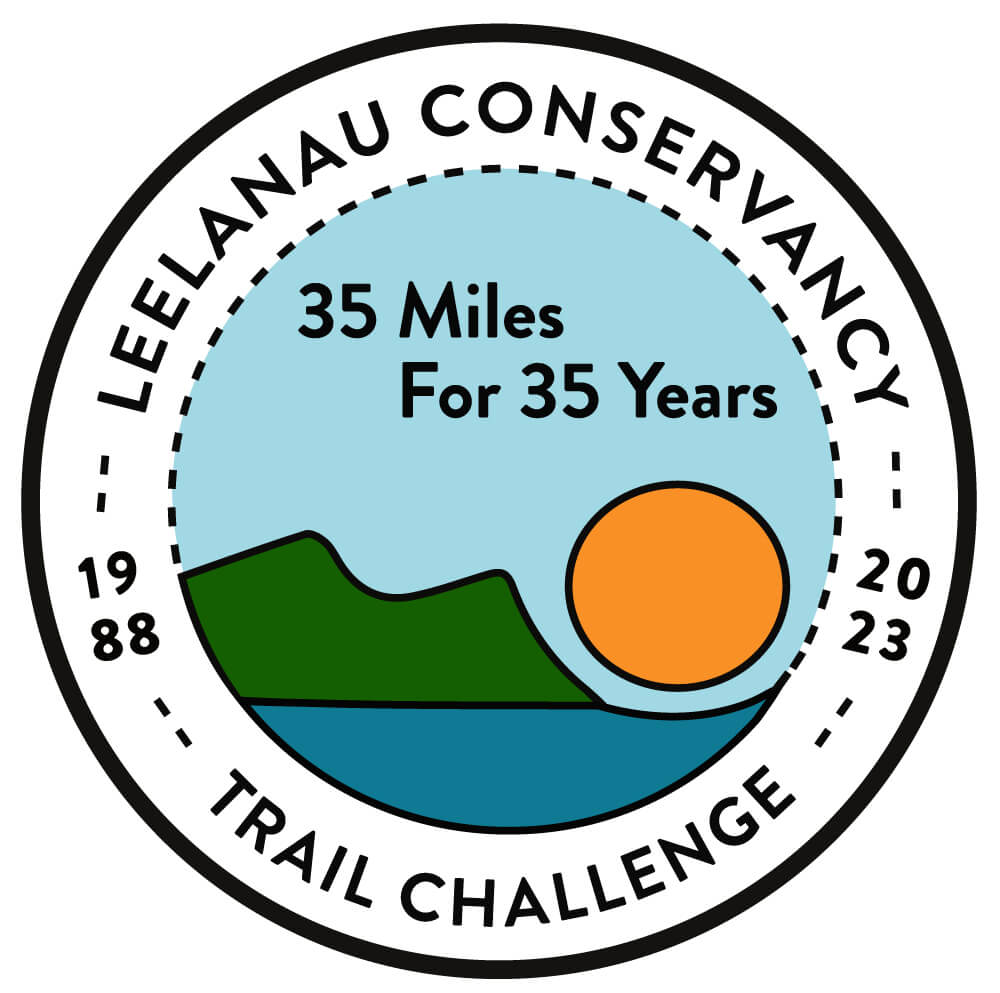 Keep Track of Your Miles
We won't be looking over your shoulder, but if it helps we've created a printable log sheet to help you track your progress!
Challenge Tips
Be Prepared!
Preparing for your hike is important. You'll want to bring hiking essentials such as snacks, a backpack, layers, bug spray, water, sunscreen, and — of course — the best footwear for seasonal conditions. Although it might be annoying to carry a pack with you, it'll be worth it if you happen to get lost, or if the hike simply goes longer than you anticipated.
Map it Out
Get your maps out, and figure out which Natural Area and trail you want to tackle. Once you have an idea of where you want to start, print out a map that shows your enclosed trail network. You can find downloadable trail maps on our natural area pages.
Trails are good for our health, good for our economy, and provide a lasting legacy for future generations to enjoy. Trails renew and bind us together. Whether for health, clarity, connection, or rejuvenation- find your path and join in for the #35Milesfor35Years Trail Challenge.
Share Your Journey
Don't forget to share your progress with us along the way by using the #35milesfor35years hashtag on social media! If you have heartwarming story or photo from your challenge, send it to [email protected] to be featured in our communications!
When you've completed the challenge, please submit the form below so we can mail you your patch and sticker.