Volunteer
Volunteers are the heart of the Leelanau Conservancy. From our trail stewards who take care of our 28 miles of trails, to photographers who share their beautiful images with us, there is something for everyone. Learn about our opportunities below and fill out our Volunteer Questionnaire/sign up!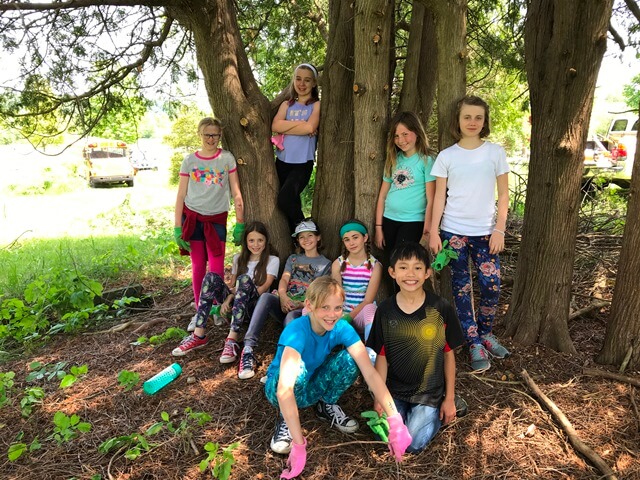 Volunteer Questionnaire
From helping with mailings to planting trees, we have lots of opportunities; some but not all of the jobs we have on tap are mentioned below. The best way for us to match you up is for you to fill out our Volunteer Questionnaire so that we can get to know your interests and availability.
Sign up to Volunteer
Docents
Taking a hike with our wonderful, knowledgeable docents is a great way to get to know our natural areas. Annually, they lead over 500 people on hikes in all four seasons.
Meet Our Docents
Trail Stewards
Our trail stewards walk their assigned natural areas regularly and help to keep trails open by removing trees and communicating with our staff about trail conditions.
Learn More/ Submit Your Report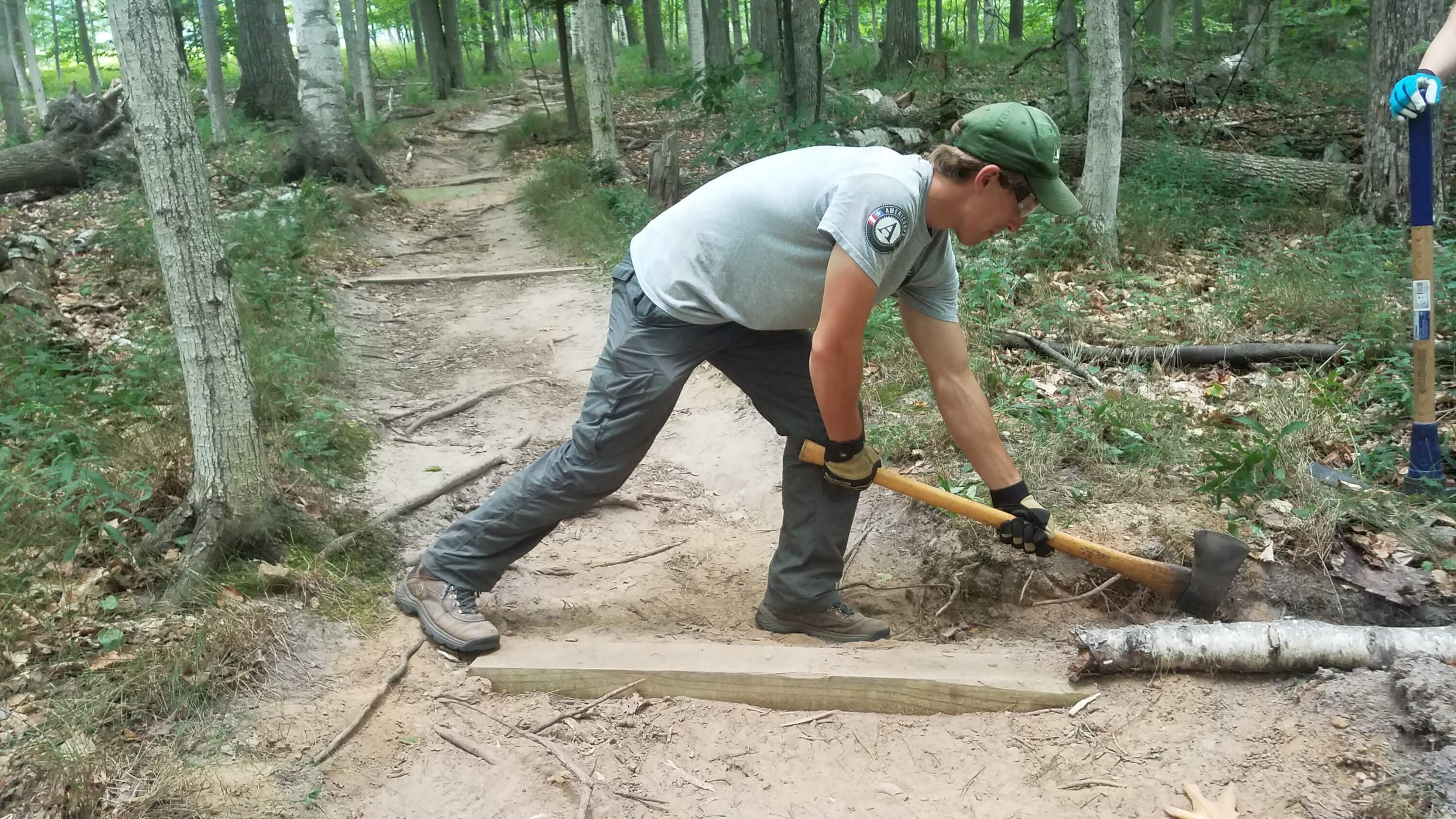 Volunteer Workbee Events
If you love being outside and want to make a difference, sign up for a workbee! Trail maintenance, planting trees and invasive species removal are among the many jobs our volunteers help with.
See Events
Photographers
Our story is a visual one and we rely on our talented volunteer photographers to capture the essence of our natural areas and the people who hike and volunteer at them. Please contact us if you are interested in sharing your photos of Leelanau for us to use!
Email us
Citizen Scientists
Citizen Scientists help to gather information and track changes that are happening in our environment.
Learn More
Water Monitoring
We have been monitoring county lakes and streams almost since our founding in 1988. Volunteers are needed to help gather water samples and take other measurements such as flow and depth.
Meet Our Monitors
Wildflower Rescue
Each spring this group digs wildflowers that might otherwise be bulldozed under because of a house or driveway going in. They then sale the plants over Memorial Day Weekend at an annual Wildflower Rescue Plant Sale.
Learn More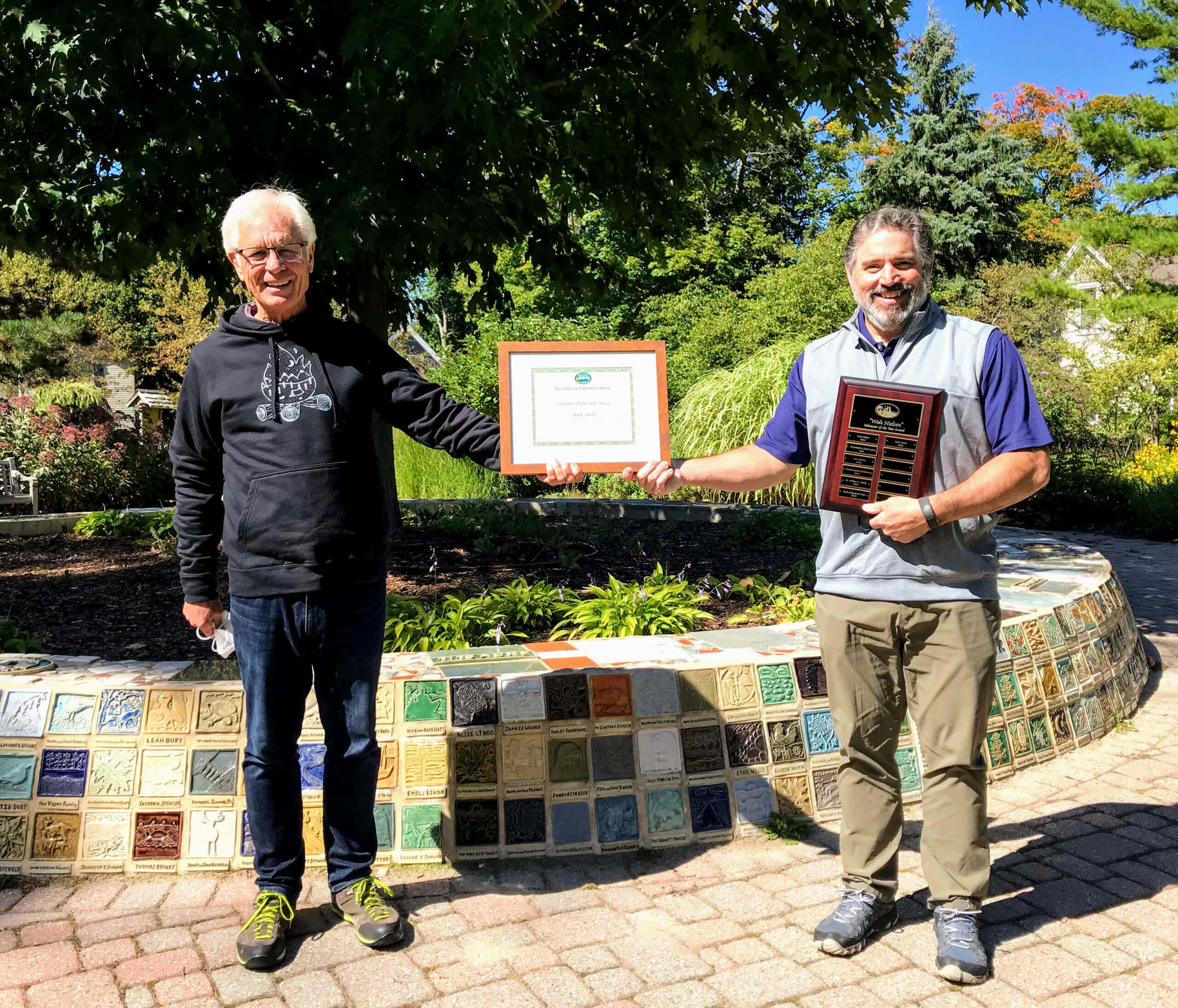 Volunteer of the Year Awards
We're fortunate to have over 300 dedicated volunteers helping us annually. We choose one person each year to recognize for their over-the-top dedication to our mission.
Volunteer of the Year Award Recipients