Water
With the second highest proportion of water of any county in the nation, our work in Leelanau isn't just about protecting land. Just as water is so integral to our way of life here, it is a vital part of our work at the Leelanau Conservancy. Every land protection project involves looking at the impact on water quality and how we can keep Leelanau's water clean. Not only do we focus on prioritizing projects with wetlands, water frontage, and stream corridors, but we also protect upland recharge areas that are important to overall watershed health. For the past two decades, we have hosted Leelanau's long-term water quality monitoring program, and we participate in watershed protection planning with partners throughout the county.
Click the red pins on the map below to learn more about the water quality data for each of our sampling locations.
All About the Watershed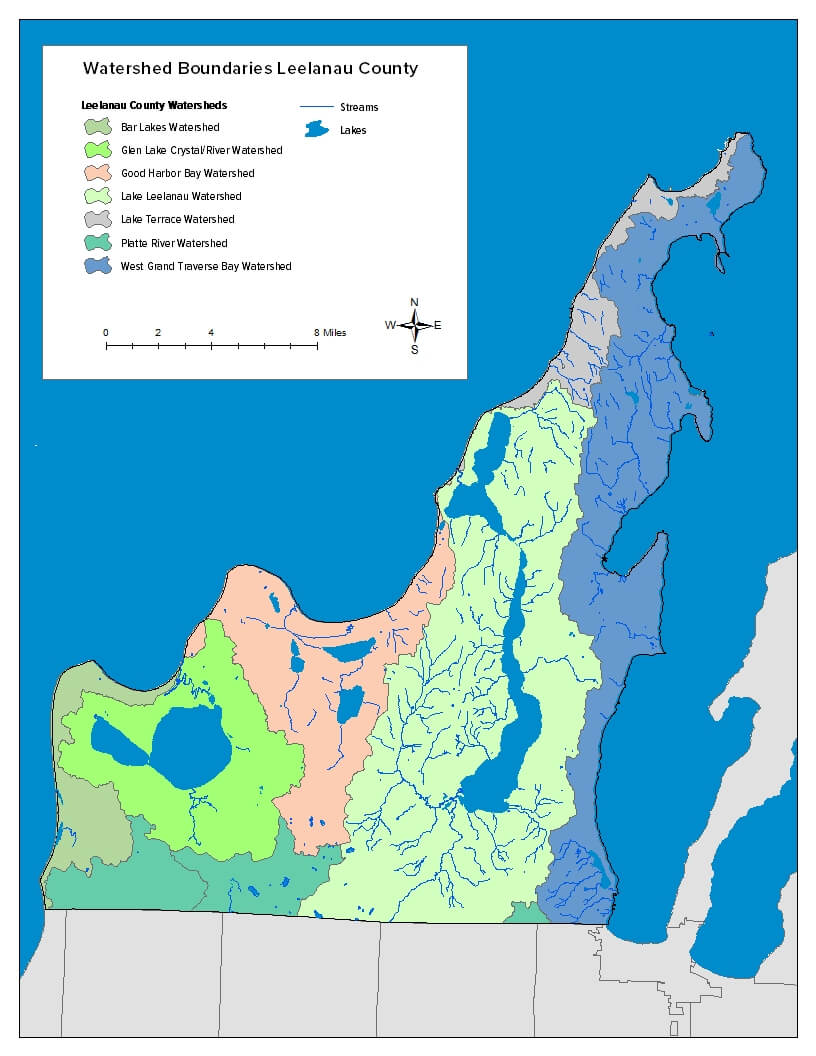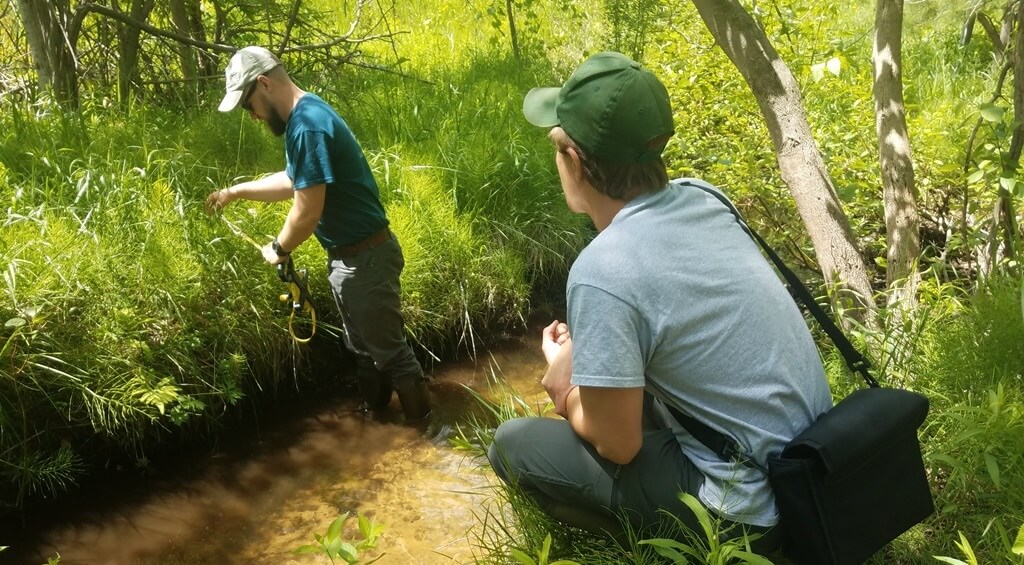 Water Quality Information
The Leelanau Conservancy has worked with volunteers, stakeholders and lake associations over the last 25+years to ensure our water quality monitoring program continues to provide baseline data on our major lakes and their tributaries.
View Water Quality Data
Leelanau Conservancy Water Quality Program Handout
Did you know our land protection efforts over 30 years have helped to protect 49 miles of stream and lake frontage? To learn more about our Water Program, we developed a handout. This summarizes our water program, what the data is telling us and what data we collect.
Learn More
It's all connected....How our work protects watersheds
Looking over 30 years of land protection and water quality data, staff developed a handout that explains how our work helps to protect water quality.
Learn More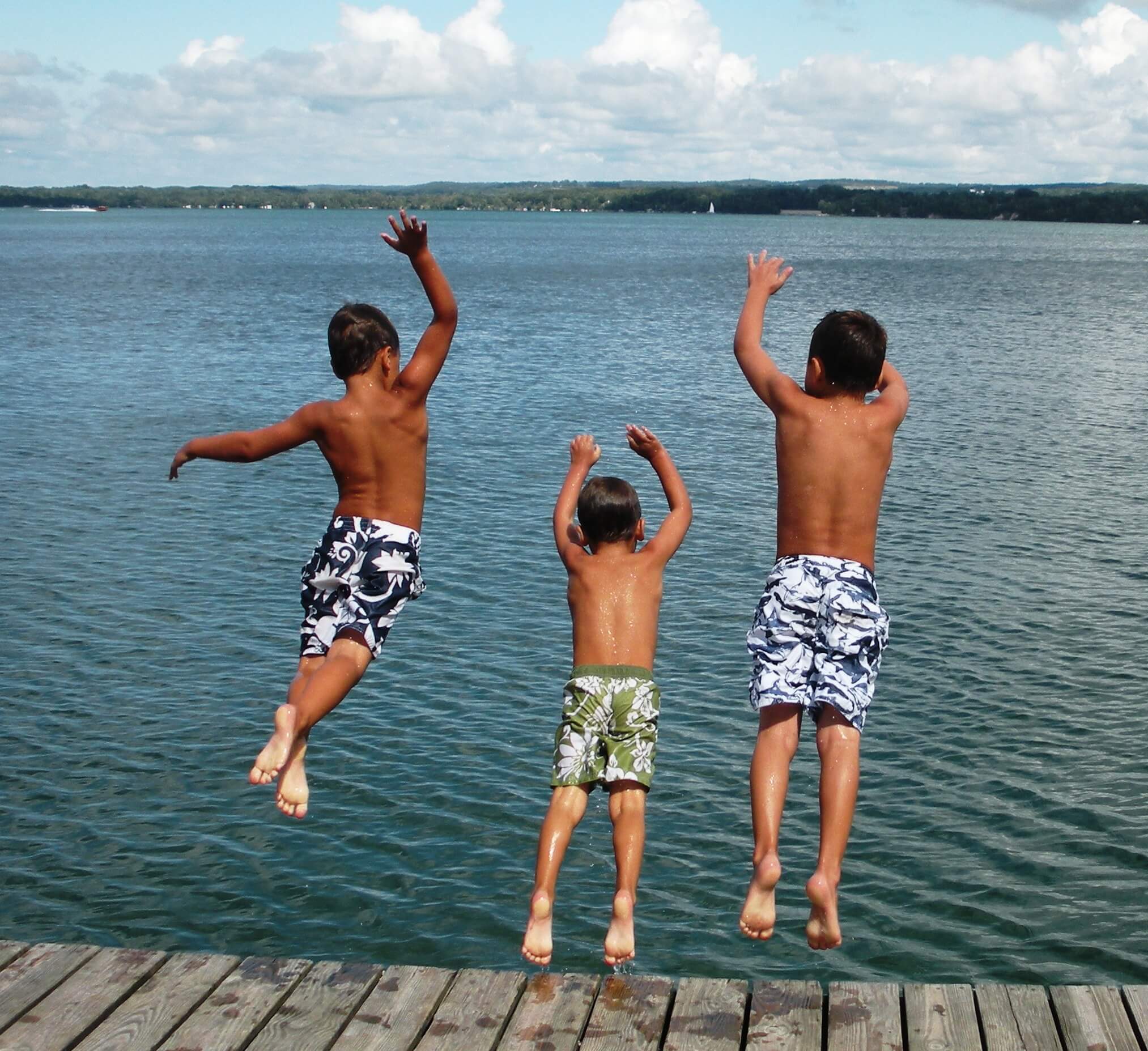 Leelanau Clean Water
Leelanau Conservancy staff sit on the Board of Leelanau Clean Water representing The Conservancy and our water quality program. We participate in the monthly discussion topics, help organize the annual Water Quality Symposium each June and share our water quality program activities and results with the Leelanau Clean Water group annually. Our data is also emailed to Lake Associations and other interested parties each year and included in the new Leelanau Clean Water database.
Learn More
For any questions about our Water Quality Program, please contact Yarrow Brown at

[email protected]

.