Dr. Dan Palmer has a passion for ferns. The retired physician is the author of two books on the ferns of Michigan and Hawaii. And long before the Leelanau Conservancy purchased the Palmer family's 720 acres, Dr. Palmer had established the beginnings of a fern garden along a perennial stream, just off the Price Valley trail at the Palmer Woods Forest Reserve. His dream was to showcase the ferns that grow in Michigan on the property.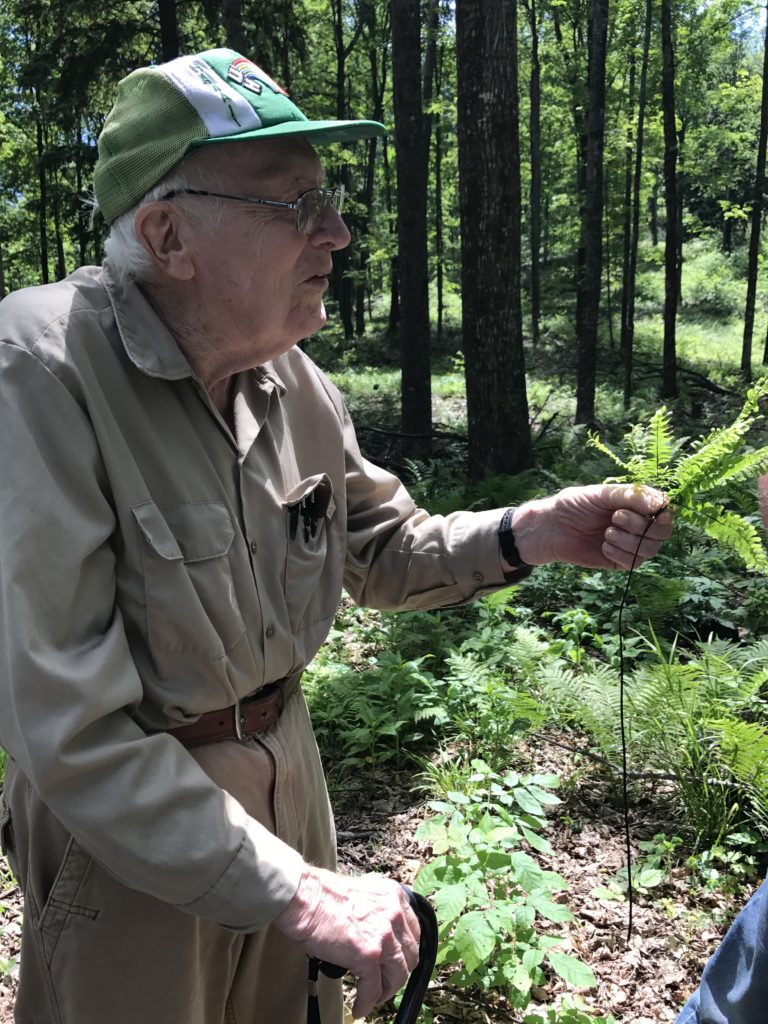 This summer the fern garden grew under the direction of Land Steward Emily Douglas (pictured below), who earned her degree in botany from Arizona State University. Emily also has a passion for ferns and the identification of native species and the role they play within the ecosystem. Under the guidance of Dr. Palmer and Susan Fawcett, a teacher and PhD candidate from the University of Vermont, Emily took the fern garden a step further. In the process, she turned a whole new generation onto the wonders of ferns, by harnessing the energy of industrious 8th graders from Lake Forest, Illinois.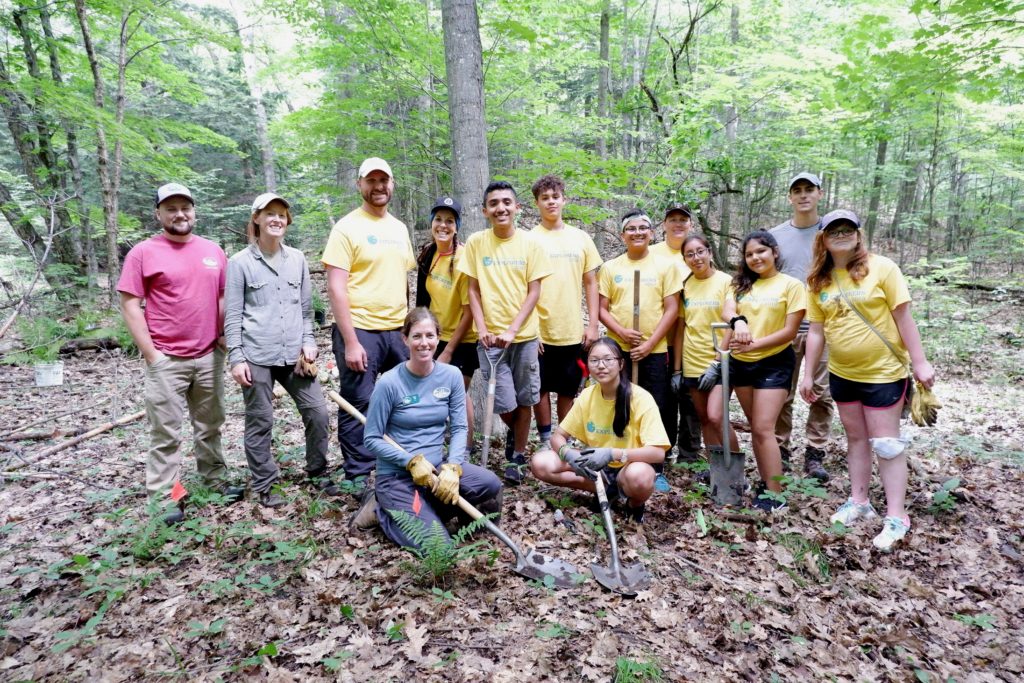 Emily explains that over a 10-year period, Dr. Palmer had transformed the area from a few maple saplings into a fern garden that encompassed 19 species of Michigan ferns. "Our goal is to establish an area where the public can learn about ferns and we can carry on Dr. Palmer's legacy," says Emily. She is looking to add another 17-20 species to the garden along with "fern allies"—including species from the Equisetum (think horsetails) and Lycophyte families (clubmosses). "Fern allies disperse by shedding spores in the same way that ferns do and belong to the oldest existing vascular plant group," adds Emily. "But their evolutionary lineage distinguishes them from ferns."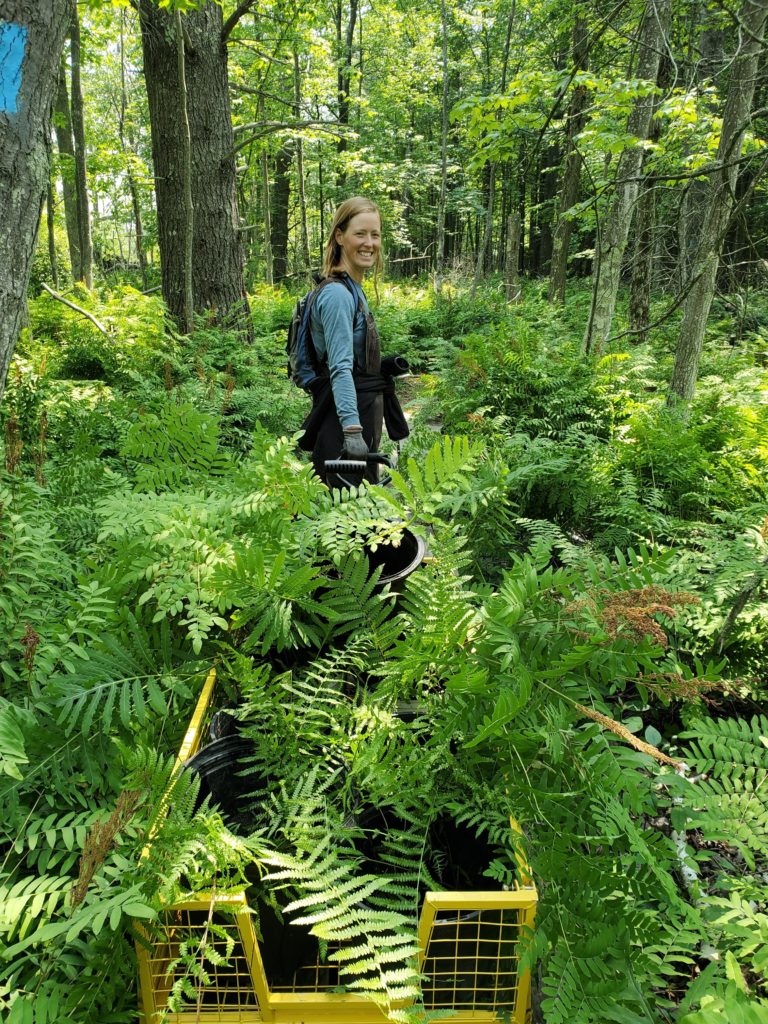 Dr. Palmer and his wife, Helen, have made a generous donation toward the establishment of the fern garden. Emily says plans also call for interpretive signage and some observation boardwalks. In July Emily and the Stewardship crew welcomed the group of 8th graders from the Lake Forest Open Lands Conservation Explorers program. This three-week-program focuses on water and wildlife in the Lake County Forest Preserves and includes a week-long trip to Michigan where students compare and understand exceptional natural areas through education and volunteering.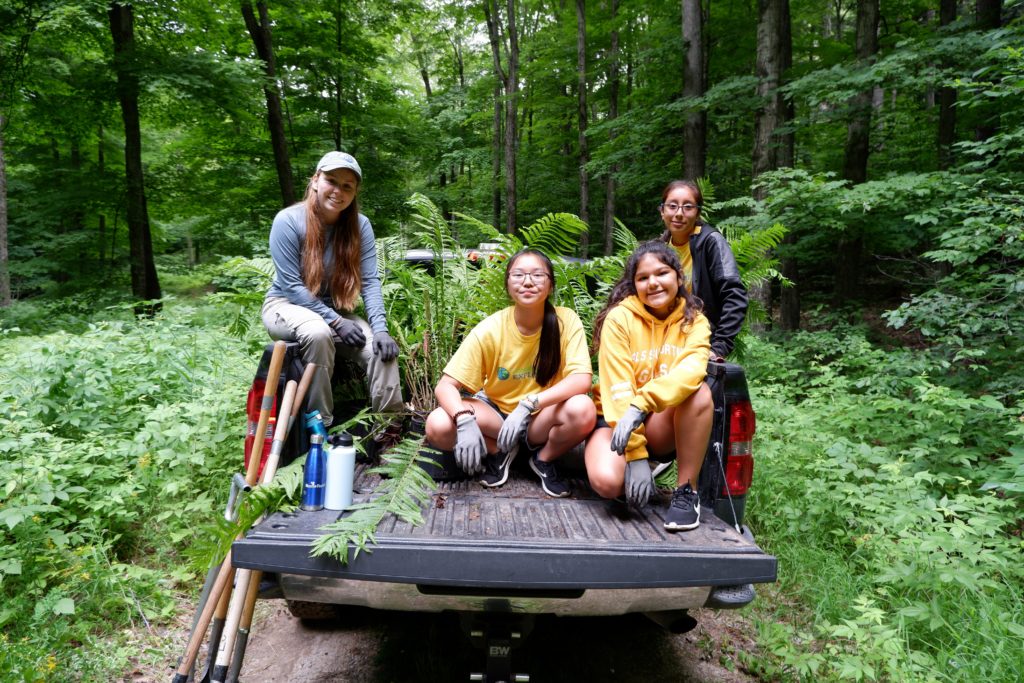 The students spent a day at Palmer Woods helping to plant over 110 ferns composed of 15 different species. They also hauled limestone and constructed a rock wall that will feature alkaline-dependent fern species. Three species planted were re-located from Kehl Lake Natural Area, where a boardwalk is being rebuilt. Several other species were moved from within Palmer Woods itself. "The work they did was physical, repetitive and challenging and they all did it with smiles on their faces," says Emily.
"The students loved the stewardship work they did with your crew!" says Susie Hoffman, Director of Education for Lake Forest, who annually brings her group to Leelanau to help the Conservancy. "Some apparently wanted to continue that work instead of kayaking. That speaks volumes about not only the work you do, but the people you gather to do it with. We are already looking forward to next summer!"