Our board and staff mourn the loss of our beloved board member, Rich Hoover. Rich died shortly before Christmas after a battle with cancer. Our thoughts go out to Rich's wife, Beth, and their entire family as we all endure this loss.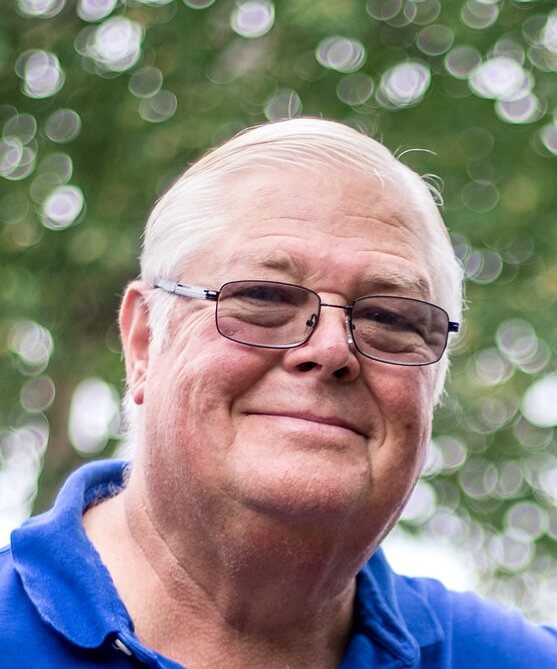 After Rich's retirement from the Dow Corning Corporation where he was a corporate Vice President, the Hoovers moved to their Northport home on Lake Michigan. The Hoovers had been longtime Sustainers Circle members and soon after coming north, Rich volunteered to serve on our Finance Committee.
"His consistent diligence, insightfulness and wonderful sense of collegiality quickly convinced the organization to invite Rich to join our Board of Directors," says Executive Director Tom Nelson. Rich served as Vice President and then as Treasurer beginning in 2016.
"What made Rich an outstanding member of the Leelanau Conservancy Family and a truly remarkable human being was his enormous passion and his selflessness in giving his time, intellect and resources for the benefit of others," says Tom. "Rich's contribution to our mission is notable for his consistent urging that we do our very best, to take calculated but very real risks to succeed. Rich had an unwavering belief that we could and must do the right thing to conserve the resplendent natural resources of our region for generations to come. You could see it in his eyes. You could hear it in his voice. "
Leelanau Conservancy Finance Director Kathy Birney worked closely with Rich. "After I had a good cry I reflected on how blessed I was to have had him in my life," says Kathy. "He reminded me so much of my own father, who we lost three years ago. In my work life, I am grateful for the three years of kindness, laughter, advice, consultation, insight and leadership that Rich showed me in his committee work and as our Treasurer."
Rich Hoover's memory will be forever cherished by his Leelanau Conservancy Family. A celebration of life will happen this spring,; Rich's obituary can be read online here: https://www.martinson.info/obituaries