Progress might have been alright once, but it has gone on too long.
—Ogden Nash, American Poet
Picture a boy. He's ten years old. Brown hair, brown eyes, and ears far too big for his head. And he's just filthy. He has grass stains on his knees, black dirt under his fingernails, mud in his hair. His sneakers are soaked and spattered from chasing frogs at the pond. His hands and wrists are abraded from climbing trees. On a warm summer Saturday, he tromps into the house.
Boy: "Dad, did you know they're cutting down the woods next door?"
Dad: "Yes."
Boy: "Did you see the streets they are putting in at the farm down the road?
Dad: "Yes, I saw that too."
Boy: "Did you see all the big houses going in up by the horse pasture?"
Dad: "Mm-hmm."
Boy: "Why?"
Dad: "'Why' what?"
Boy: "Why are they doing all that?"
Dad: (shrugs) "That's just progress, son."
Boy: (thinks to himself) "It sure doesn't feel like progress to me."
True story. I know, because I was that boy. My childhood community lost all of its farms and forests in the space of less than a decade. I've never forgotten that deep sense of loss, or the conviction I've held forever after that the world needs a more apt, more joyful definition of "progress."
In a nutshell, this is why I work for the Leelanau Conservancy. It's because we are redefining the word "progress" every single day. Guess what? I have never had a brighter report on our Peninsula's "progress," which is really about a community holding onto and protecting its natural treasures.
Good Harbor Bay Watershed
Great news if you love clean water, especially if you live or play on Lime Lake, Little Traverse Lake or Good Harbor Bay. This spring, we averted the threat of serious impacts to the clean-water powerhouse at the south end of Lime Lake. This water flows through Shetland Creek, our Swanson Preserve and out into Good Harbor through Shalda Creek. A developer had planned three home sites, a fill-road, and bridge that would have bisected and permanently compromised the functionality of the wetland complex there. We have taken this threat off the table by buying out the developer—a real victory for the watershed. Further, we've negotiated a one-year option to buy additional acreage adjacent to the site. We have some significant fundraising to do yet, but by this time next year, I hope to be able to introduce you to our new Lime Lake Preserve!

Family Farms Protected
We have been working on no less than ten family farm preservation projects across seven townships—a total of well over 1,000 acres. These projects leverage a considerable amount of Federal Farm Bill grant funding, which makes our private fundraising go farther. For every $1 we raise, we leverage another $3 in cash and donated real estate value. The Steimel Farm, the first of these ten gems, was completed in June.
DeYoung Farmstead
We think of our DeYoung Natural Area as the gateway to rural Leelanau. This year, we've made a commitment to bringing the farmstead back to life, taking our mission to conserve the land, water and scenic character to the doorstep of Traverse City. Our vision is to raise the visibility of conservation stewardship and volunteerism as a community priority, for now and for the future.
Palmer Woods
Our 721-acre working forest laboratory at Palmer Woods—a landscape-scale forest preservation project—is one of our best insurance policies to help keep Glen Lake blue. Over the last year, we have successfully installed our first two single-track mountain bike loops. These cover nearly six miles of challenging, incredibly fun terrain. Given their remarkable popularity already, we are witnessing a whole new generation of champions for Leelanau.
Cedar River Preserve
After years in the making, we have completed an agreement with the State of Michigan to consolidate our Cedar River Preserve, creating over 500 forever-wild acres which are some of the most ecologically intact lands and waters in the lower peninsula. This includes a whopping 1.75 miles of never-to-be developed frontage on Lake Leelanau at the mouth of Victoria Creek. The crowning jewel is the addition of 80 gorgeous acres—the only publicly accessible dry land access to a spectacular ridgeline, expansive views of the Cedar River Preserve and Lake Leelanau.
Because of your steady, generous support, not only are great things happening, we are joyfully redefining the word "Progress." And that ten-year-old boy? Trust me; he is eternally grateful to you.
Sincerely,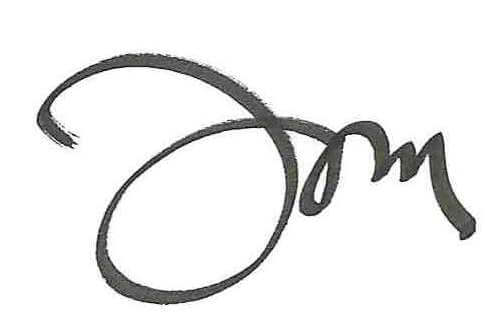 Thomas Nelson, Executive Director