The Leelanau Conservancy is pleased to announce that work to expand Palmer Woods Forest Reserve's trail system is slated to begin at the end of this summer. A professional trail-building company will be hired to lead the design and construction of the first new loop added to the existing network of hiking and skiing trails. This new trail will be exclusively for mountain bikers. The contractor will be announced in the coming weeks.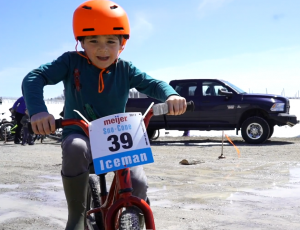 The first new loop will be a single-track mountain biking trail separate from the existing trails, and is expected to open to the public in late fall of 2018. By the end of 2019, we anticipate that Palmer Woods will offer over 6 miles of mountain biking trails and nearly 7 miles of hiking and groomed cross country ski trails for public use. When the entire expansion of the trail system is complete in 2021, Palmer Woods is expected to have over 9 miles of hiking and skiing trails and over 11 miles of mountain biking trails.
"We heard from our community that families want more high-quality outdoor recreation opportunities close to home, and so we are thrilled to begin building some of the first mountain biking trails in Leelanau County to bring that wish to life," said Tom Nelson, Executive Director of the Leelanau Conservancy. "We couldn't do it without the support of our partners, in particular the Northern Michigan Mountain Biking Association (NMMBA) and Bike Leelanau, who have helped us plan for the most sustainable way to create these quality trails."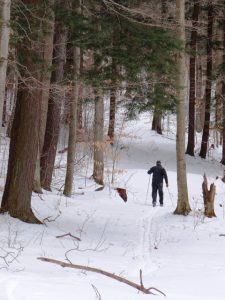 "We're really excited to partner with the Leelanau Conservancy as they lead the way in recognizing the importance of expanding mountain biking and access to the outdoors in Leelanau County," said Cody Sprattmoran, NMMBA board member and co-founder of Bike Leelanau. "The return on investment when you build multi-use trails is 10 to 1, so these trails will stimulate the economy and enhance the quality of life for local families."
When the comprehensive trail system is complete, Palmer Woods will be a four-season recreational destination for all ages and abilities of hikers, traditional cross-country skiers, skate skiers and mountain bikers.
Cherry Republic has also been an instrumental partner in bringing this project to life. Cherrypalooza, a partnership event to launch Cherry Republic's new brewpub and to kickoff fundraising for the Palmer Woods Trail System Expansion Project, will take place on June 16 in Glen Arbor with Joshua Davis as the headliner. 100% of the net proceeds will go toward the trail system expansion project. Learn more and buy tickets at cherryrepublic.com.