We often talk about Stewardship as our promise to care for the lands we have protected FOREVER. But Stewardship is also about today, and making our natural areas inviting, safe and accessible when you visit these spectacular places.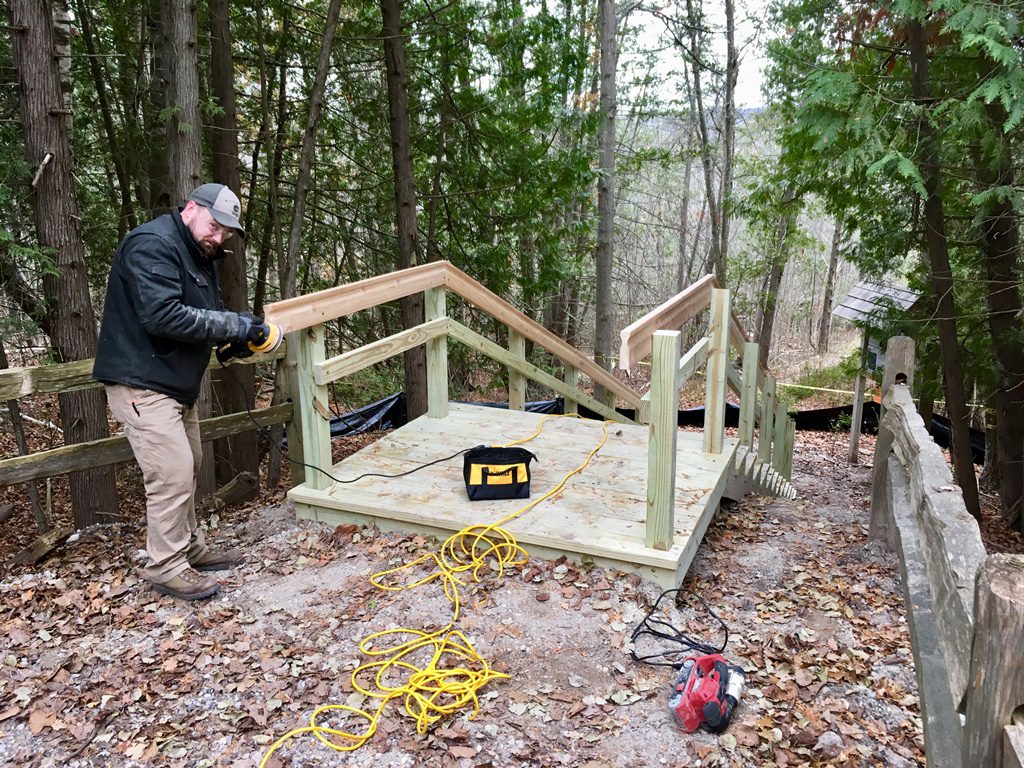 So we are excited to report that a long-planned project has been completed. Thanks to our hardworking stewardship staff and volunteers, a beautiful new stairway at Teichner Preserve will provide better, safer access and a place for people to gather with our docents before a hike.
How hard could putting in a set of stairs be? As it turns out, pretty hard! First there were permits to gather and architectural blueprints to follow. Then there were those four-foot deep post holes that needed digging, through old road bed gravel and tree roots. Our crew started in early October and finished just before Christmas, after passing three inspections and getting their equipment stuck in the mud more than once!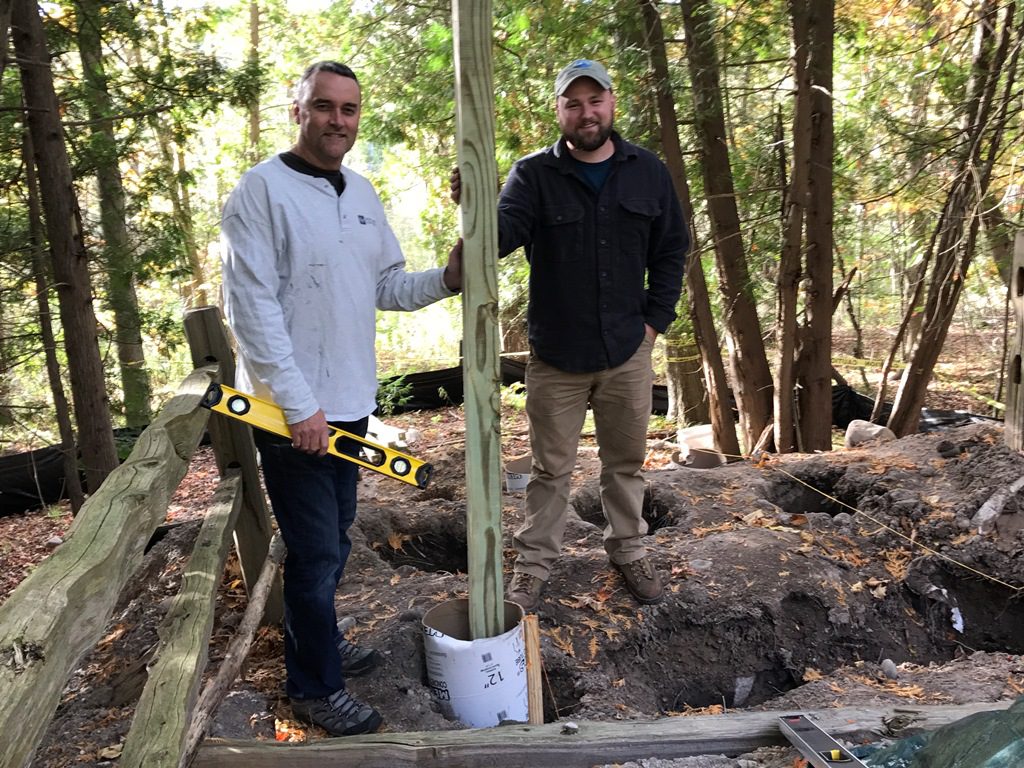 "It was a great learning experience," says Property Maintenance Specialist Chase Heise, who had some super volunteers to rely on, including his dad, Dr. Michael Schmitt. Schmitt is a dentist by trade, but has his contractor's license, which he obtained years ago when supervising the building of his own house. "He helped me to get the placement of the posts just right," says Chase. "To be to code, everything has to be perfectly squared to the inch, measured and re-measured." We would also like to thank Al Swidierski for his hours of help volunteering on this project.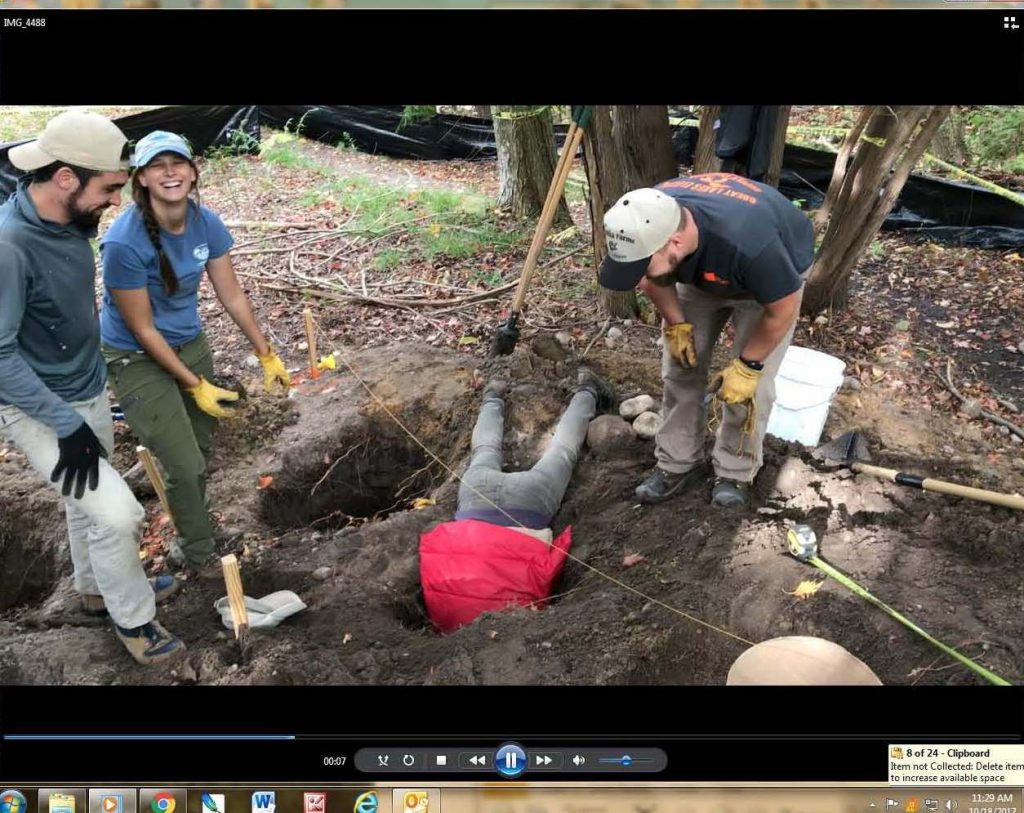 With every project he takes on in his job, Chase says that he "learns new tips and tricks from volunteers and sometimes I can teach them a thing or two too." Most memorable moment? Watching Emily Douglas as she plunged head first into a 4-foot-deep hole to drop the concrete footing disks in that the posts rest on (see the video here.)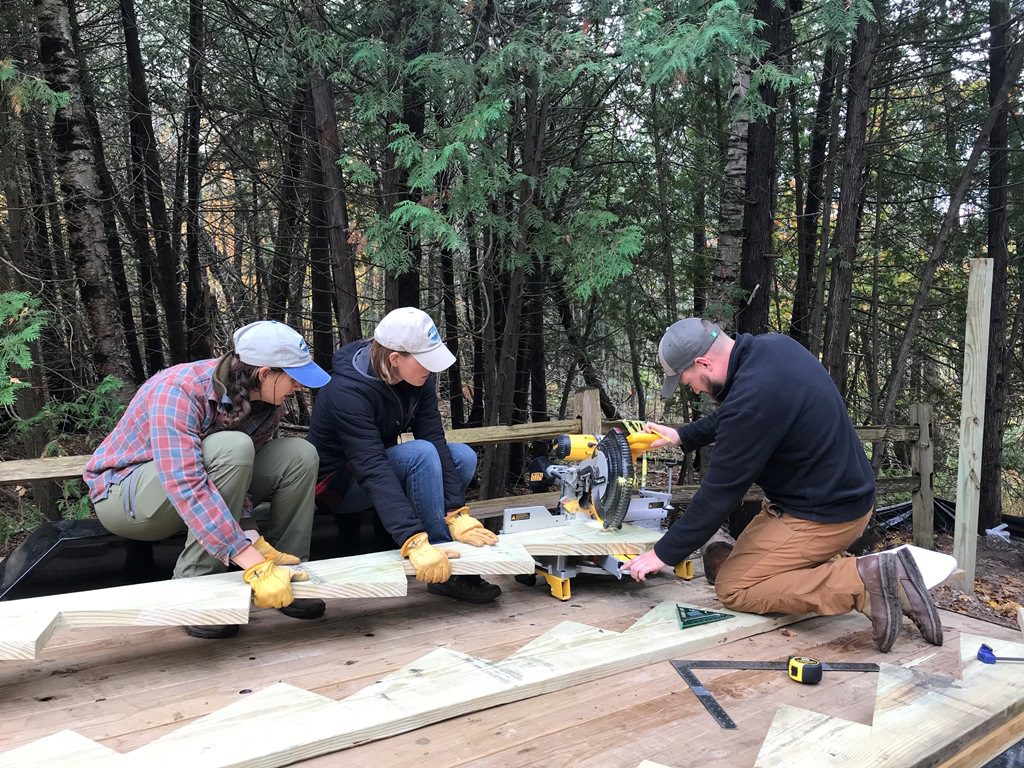 We are always working to maintain and improve the natural areas that you have helped to create, for maximum safety, accessibility and enjoyment. In fact our work at Teichner next spring will be improving the parking area to make it more level. Learn more about your stewardship staff here.