From our 2012 Summer Newsletter
The old wooden flats Sonny Swanson used to start his seeds in for decades found new life this spring. Ben Brown, the young farmer who is leasing the Swanson farmstead from the Conservancy, unearthed the weathered boxes from the barn last winter. In dusting them off, he discovered Sonny's faded markings on the boxes that seemed like a whisper from the grave: In this one, plant kale, that one, cabbage.
And so he did. On the day I visited with Ben in early June, the first radishes and salad mix had made their way onto the yellow farm stand, along with fresh eggs laid by his chickens. Cars were stopping to peruse what was available. Days earlier Ben says he'd sold asparagus from a reclaimed patch Sonny once picked from. Out in the field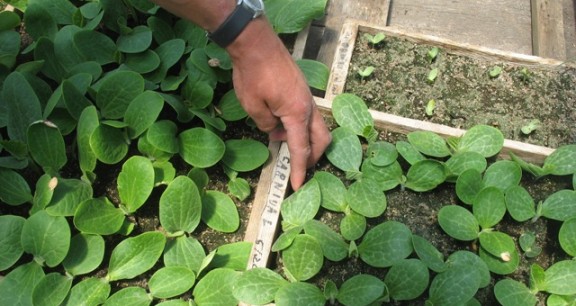 , broccoli, onions, tomatoes and other vegetables had just been planted on a one-acre plot, surrounded by an electrified deer fence Ben had constructed himself.
For those readers who are unfamiliar with the story of the Swanson Farm, this historic, ecologically significant 90-acre parcel was purchased by the Conservancy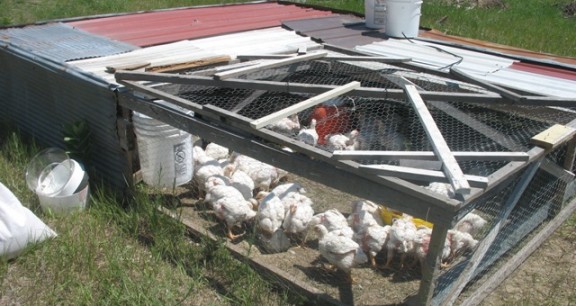 in 2010. In addition to the 1,500 feet of natural shoreline that protects Little Traverse Lake, the Preserve also includes a 15-acre farmstead. One of the Conservancy's goals for the land was to see agriculture revitalized. To fulfill that goal, the Conservancy heard proposals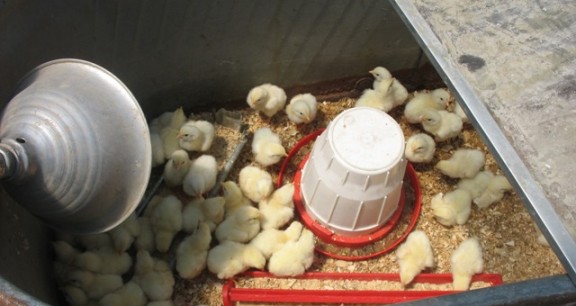 from farmers interested in working the land. Brown, 28, who earned a degree in Ecological Agriculture from theUniversityofVermont, was chosen.
This is Ben's second summer on the land. Last year he focused on establishing a small pastured poultry operation, which set the stage for this year's vegetable production. "Chickens are nice income but I enjoy growing veggies and I want to be diverse," says Ben. "The two can work really well together." The poultry sales financed building the fence, repairing Sonny's old greenhouse and purchasing a used cultivator. But perhaps even more
important, the movable poultry pens—with their manure byproduct–enriched the soil. A winter rye cover crop tilled in this sp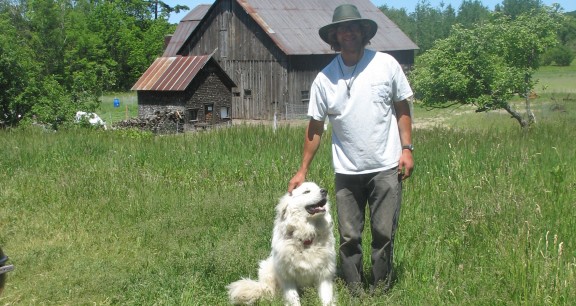 ring added more nutrients to the sandy soil where his vegetables are now planted. "The goal is every year to put more into the land than you take out of it," says Ben.
Feeding the soil is just one element of the sustainable farming methods Ben is committed to. He won't use any pesticides, no matter what. "I'm not going down that road because there's no going back," he explains. "Pestinsects develop resistance and so you have to apply more and more pesticides. It's a downward spiral." Instead, chickens and numerous barn swallows help to keep insect pests in check. Finally, a pair of pigs eats all the produce that doesn't sell on the stand—nothing is wasted here!
Over the course of the last year, like any farmer, Ben has learned a thing or two. Like watering at night to cut down on evaporation—a real challenge given his sandy soil. He's pleased that the solar power kept his baby chicks warm in the greenhouse so that he had to run the heat lamp only at night.
In addition to fixing up Sonny's greenhouse, Ben also re-roofed the carriage house. This year he hopes to get a coat of paint on the carriage house and a new roof on the farm stand.. Some days, the work can seem overwhelming. "I don't want to get burned out," he says. "I realize I have limited human resources and that I can't make this place into what I want it to be all by myself." He hopes to be able to hire some help in the future. In the meantime, family, friends and his dog, "Sonny,"—named for the man who tilled this land before Ben– lend a hand. The wor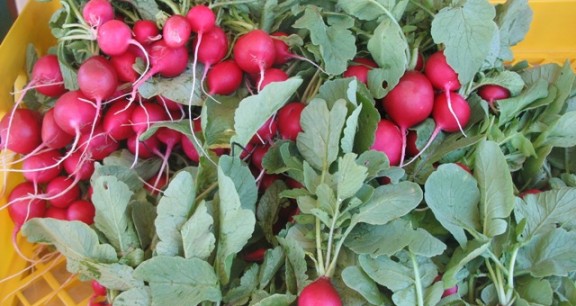 king Great Pyrannese keeps predators away from his chickens.
At the moment, Ben is utilizing just 25 percent of the land that is available. His goal is to use all of it. Already tan from working in the fields, Ben says "I feel good about the past year. Every day I feel a little more at home. My accommodations are pretty rustic (he lives in a trailer on the site). An incentive for me is to position myself so that in five years time I could have a year-round life here. Sonny never lived here full time but I sure would like to."
Learn more about farmer Ben Brown by visiting his website: http://www.sonnyswansonfarm.com/