There's no place like Leelanau. Join us for a week of activities and events celebrating our special corner of the earth and the work we do to protect it.
EARTH WEEK EVENTS SCHEDULE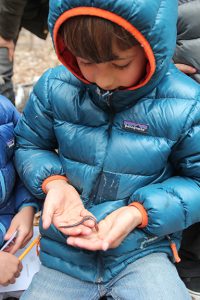 Hike-it-Baby at DeYoung Natural Area
Monday, April 17, 10am
Join our Natural Areas and Preserves Manager Becky Hill and her 2-year-old son Ira for a kid-friendly hour-long hike at a pace fit for toddlers and little legs. Parents, partners, grandparents, nannies and friends are all welcome! Meet up at the trail head next to the parking area along the TART trail.
Garlic Mustard Removal Workbee at Clay Cliffs Natural Area
Tuesday, April 18, 10am-2pm
Join Stewardship Staff this Earth Week to help rid Clay Cliffs of garlic mustard, an invasive species. We'll be pulling in a remote location so please meet in the parking area by 10am. Please bring gloves and water.
M22 Trail Fun Run at Palmer Woods Forest Reserve
Wednesday, April 19, 5pm
We're partnering with our friends at M22 to host our first ever Trail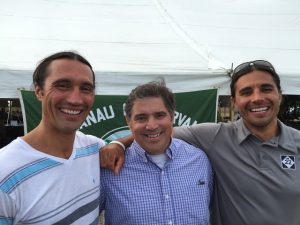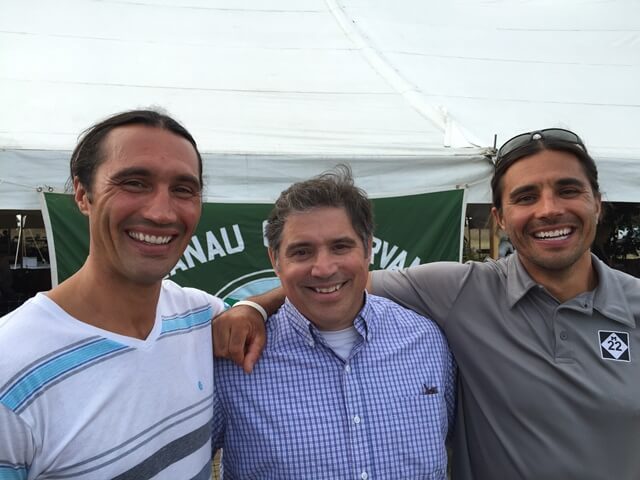 Fun Run. This four-mile round trip trek along the Price Valley Trail is perfect for runners of every pace. Stick around after your workout to enjoy local beverages from Hop Lot Brewing Co. and Tandem Ciders, served tailgate-style. 21+, please.
Wildflower Rescue Kick-Off Meeting
Thursday, April 20, 10am, Munnecke Room Next to Library
Get involved with this great volunteer group that rescues native wildflowers from construction sites. Brian Zimmerman of Four Season Nursery will speak at the first meeting of the year. Digs
start April 24 and will take place every Monday, Wednesday and
Friday until Memorial Day Weekend. Meet at the Leland Village Green
at 9:30am sharp to carpool to the dig site. Please bring a shovel, garden
gloves and a water bottle.
Spring Pops Hike at Krumwiede Forest Reserve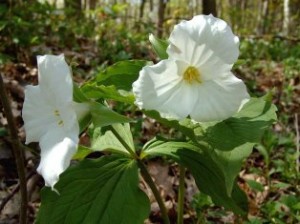 CANCELLED DUE TO EXPECTED BAD WEATHER
Thursday, April 20, 1pm
Enjoy this hike and scout for budding spring wildflowers with Leelanau Conservancy docents.
Trailbuilding Workbee at Chippewa Run Natural Area
Friday, April 21, 10am-12pm
Come help restore a trail and reestablish native plants at Chippewa Run Natural Area. Meet the Conservancy's Stewardship Staff at the Chippewa Run parking area located just North of Empire off of M-22. We will work to improve the trail system
as well as plant new native species along the trail and along the
wetlands near Beaver Pond. Please wear clothes that can get dirty
and bring gloves if you have them.
Executive Director's Hike at Kehl Lake Natural Area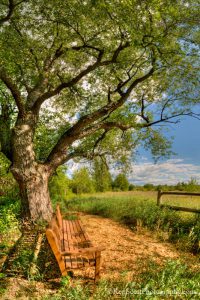 Friday, April 21, 2pm
Join Leelanau Conservancy Executive Director Tom Nelson for a hike at Kehl Lake. Learn more about the history of this pristine natural area great for birding. Please wear waterproof boots as it is muddy this time of year.
Earth Day 'Trees Before Leaves' Identification Hike at Palmer Woods Forest Reserve
Saturday, April 22, 1pm
Join us on a docent-led hike to learn how to identify trees before they get their leaves, and about some of the diseases threatening our forests. We will also discuss the role of deer exclosures in tree regeneration.
Earth Day Celebration at Tandem Ciders
Featuring The Moxie Strings
Saturday, April 22, 6-8pm
Join us for a celebration of our special corner of the Earth with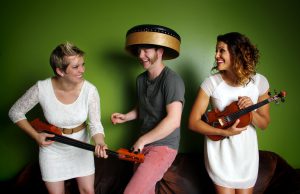 live music, dancing, and local hard cider. No cover, but donations to the Leelanau Conservancy are welcome.

Earth Week Photo Contest
Post a photo of yourself enjoying a Leelanau Conservancy property during Earth Week (April 17 through April 22) and use the hashtags #LeelanauEarthWeek and #M22life on Facebook or Instagram for a chance to win a M22 goodie bag. M22 is partnering with us to help you enjoy and give back to our corner of the earth this Earth Week. They will choose the winner Monday, April 24.
Volunteer Matching Challenge
Earth Week is a great time to give back to our corner of the Earth by volunteering with the Leelanau Conservancy. Starting April 17, your volunteer time will be matched by a $50 donation thanks to generous super-volunteers Bill and Jeanne Dennler. Sign up to volunteer here.
M22 to Donate 100% of Sales on Earth Day
Thanks to our wonderful friends at M22 for their partnership this Earth Week and their continued commitment to protecting Leelanau. This year, they will donate 100% of all sales to the Leelanau Conservancy on Earth Day, Saturday, April 22, 2017. So stock up on adventure gear, get outside, and give back to Leelanau this week! See you out there.