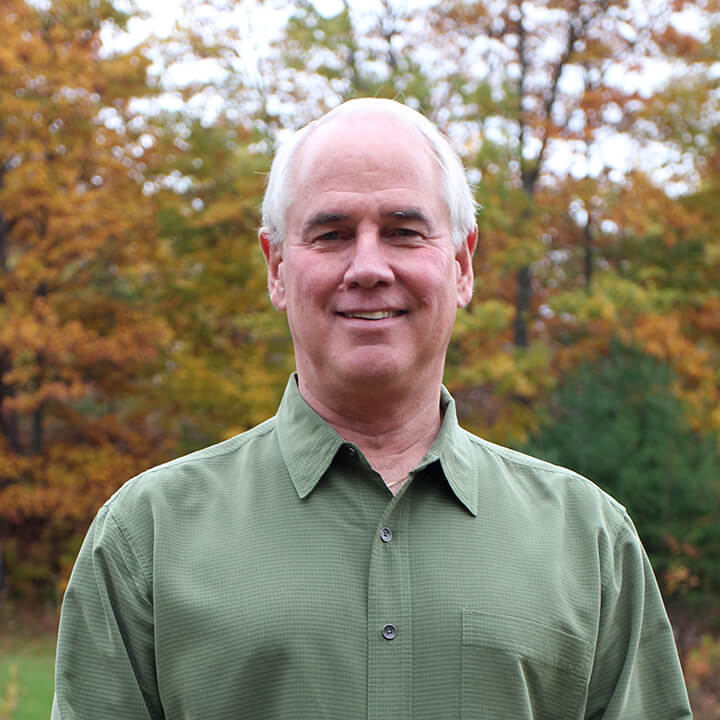 Roger Newton and his wife, Coco, fell in love with the Leelanau Peninsula 35 years ago when they moved from San Diego to Ann Arbor to start their married and working life together  as a biomedical research scientist and a nutritionist in both hospital and private practice. Three children later in 1990, they bought a cottage on the north shore of Little Traverse and have never looked back. Coco and Roger plan to move up north to their new house on Little Traverse Lake.
Through their family foundation they have been supporters of numerous conservancy programs since the early 1990's. During the ensuing years, they also protected over 200 acres on two farms they own in Leelanau Township and Suttons Bay Township.  In addition, Roger's involvement in other projects include the following: help plan the initiative to discuss farmland investment strategies, provide financial support for the Community Farmland Fund and also  numerous conservation projects, particularly a number of the preserves that maintain the extraordinary natural beauty of Leelanau County.  Coco and Roger also are longtime Sustainers.
Roger has worked since 1984 in the pharmaceutical and biotech industries in Ann Arbor, and as an entrepreneur, has the founded or co-founded a number of companies.  He is a director on the boards of Celsee Diagnostics, Esperion Therapeutics, First Sense Medical Products, Juventas Therapeutics, and Rubicon Genomics.  He is also a member of the national advisory and leadership boards of the Frankel Cardiovascular Center, the Life Sciences Institute, and Taubman Institute at the University of Michigan.  Locally speaking, Roger is also a board member of Groundworks, Center for Resilient Communities, formerly known as the Michigan Land Use Institute.  Coco is a registered dietitian, a functional medicine nutritionist, and founder/owner of Lifetime Nutrition, where she serves as a healthcare professional for people with food allergies, cardio-metabolic disorders, and neurological diseases.  She is also a co-founder and board member of AIM HIGH School, a school which focuses on serving the educational needs of autistic students.  They have three adult children, Russell, Alex, and Keri, who grew up enjoying summers exploring Leelanau County and still return for frequent visits to northwest MI and Leelanau Conservancy events.