Like conservancies, the Department of Natural Resources (DNR) protects invaluable natural land. Land protection is crucial to the health of all creatures, and the DNR upholds that belief by instituting natural resource conservation in all its management strategies on public land throughout the state of Michigan. The Michigan Department of Natural Resources manages 4.6 million acres of state land. Much of this acreage includes parks, forests, boating access sites, and wildlife areas for public enjoyment. With its miles of shoreline, numerous inland lakes, streams, rivers, and five islands, Leelanau and its waters is of interest to the DNR. As it stands, there are 5,166 acres of state land in Leelanau. Included is a portion of the Pere Marquette State Forest that connects to the Cedar River Preserve. The land itself doesn't differ, but does the way it's managed? Local DNR Traverse City Management Unit forester and Unit Manager Patrick Cotant gives a glimpse into stewarding state land.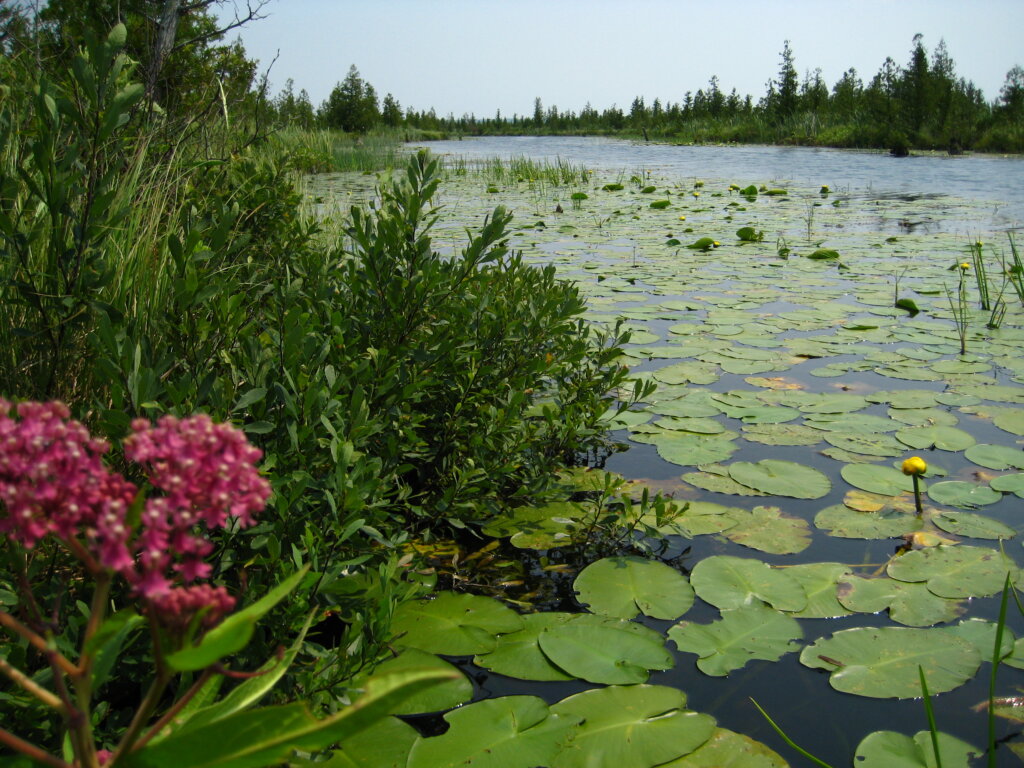 The Michigan DNR has been conserving and protecting land for over a century. Their mission has stayed the same. "Our work is in conserving and protecting public lands for public enjoyment," said Cotant. Public access to these comes in the form of explorable trails, campsites, and waterways. Included in that is the Pere Marquette State Trail. The state-managed trail is 55 miles long and doesn't include the miles of other trails that intersect through the forest, including the VASA trail and the North Country Trail (NCT.) The forest sprawls into ten counties, including Leelanau.
What has traditionally been referred to as the Pere Marquette State Forest encompasses about 521,000 acres of state forest land located in the W/NW lower peninsula. The forest sprawls over Mason, Lake, Osceola, Missaukee, Wexford, Manistee, Benzie, Leelanau, Grand Traverse, and Kalkaska counties. The DNR acquired a collection of Solon Swamp parcels in the early 1900s with funds from a swamp grant. Even a century ago the importance of the wetland complex in providing communities with quality fish and water was recognized. "From the water resource side of things, the state prioritizes protecting water resources while promoting access so people can use them," he explained. In tandem with the Leelanau Conservancy's Cedar River Preserve, the state land creates a 1,585 acre corridor for wildlife and rare plants to thrive.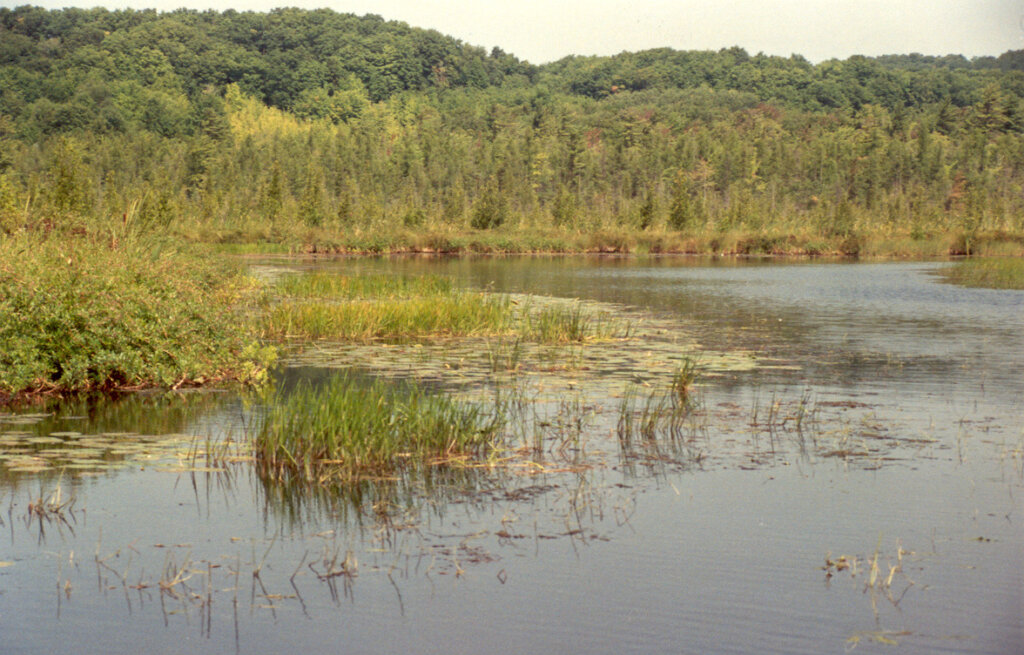 Stewarding the Cedar River Preserve includes water quality monitoring, keeping inventory of the various wildlife, and keeping folks knowledgeable about the river and using it in an enjoyable way for all living creatures. The DNR manages the state land similarly to the Leelanau Conservancy, employing a largely hands-off approach to what nature has created. The DNR takes an inventory of the forest resource along with wildlife habitat conditions on a 10-year cycle, "But for that particular area, very little management has been done for obvious reasons," Cotant said. "There's so much in there, to begin with; the water table fluctuates greatly and in general the soils are not conducive to any vehicular traffic including equipment used for any type of larger scale natural resource management. There are large swaths of healthy cedar and tamarack and a great deal of large white pine, red maple and hemlock which combined with dead standing snags and open areas left from flooding and/or wind events has created some incredible wildlife habitat. So historically, we've been very hands-off. It's a large area of land with a lot of interesting plant and animal life that I think has done well left as is."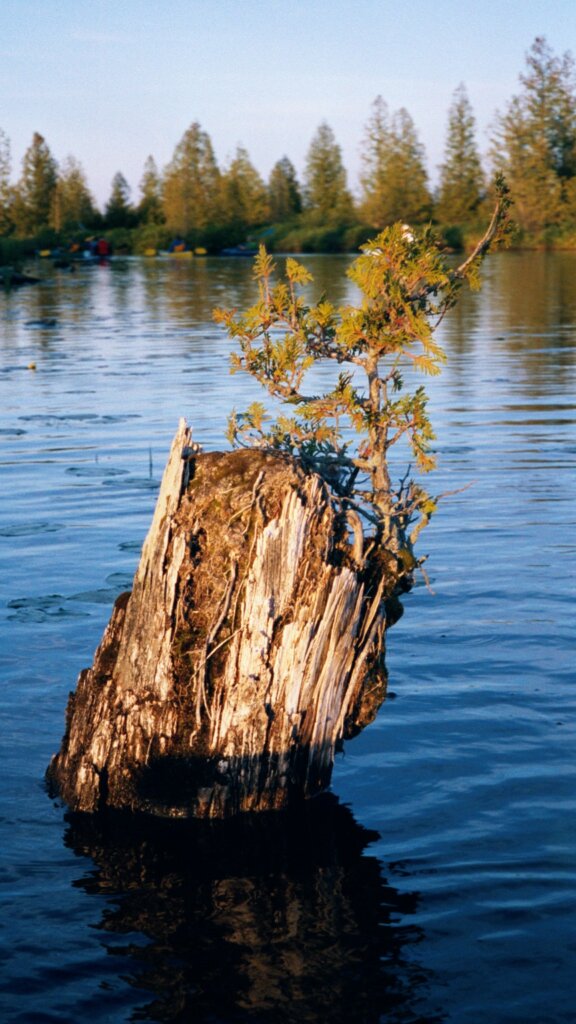 Similarly, the Leelanau Conservancy leaves the wetlands undisturbed. The water quality is regularly monitored from May through October, and land stewards take wildlife inventory a few times a year. A newly opened trail gives users a dry land experience and a view of the swamp, while a waterway through the Cedar River is a popular spot for canoeing, kayaking, and fishing.
Stewarding the land doesn't mean excluding people. It means interacting with the land in a beneficial way for all. The Leelanau Conservancy's Cedar River Preserve is a popular destination for hunting season. The adjacent state-managed land is also open to hunters, "It's not a huge user group because it's a ton of work to hunt in a place like that," Cotant said. "But I know some trappers and bear hunters hunt in there periodically." Along with hunting, fishing is fruitful in the Cedar River.
Public land protection is a delicate balance of management, recreation, and stewardship. Whether a conservancy or the DNR protects the land, the management practices prioritize this balance by providing access to people while protecting crucial wildlife habitats. The DNR has successfully blended recreation and wildlife considerations for over a century. Today Michigan's public lands thrive.