The Frederick Farm was a favorite place for Judy Frederick's family to spend time. Judy is certain that her parents, Jim and Carol Frederick, would be thrilled to know that as of December 2022, their farm was forever protected and preserved by a Conservation Easement (CE) through the Leelanau Conservancy.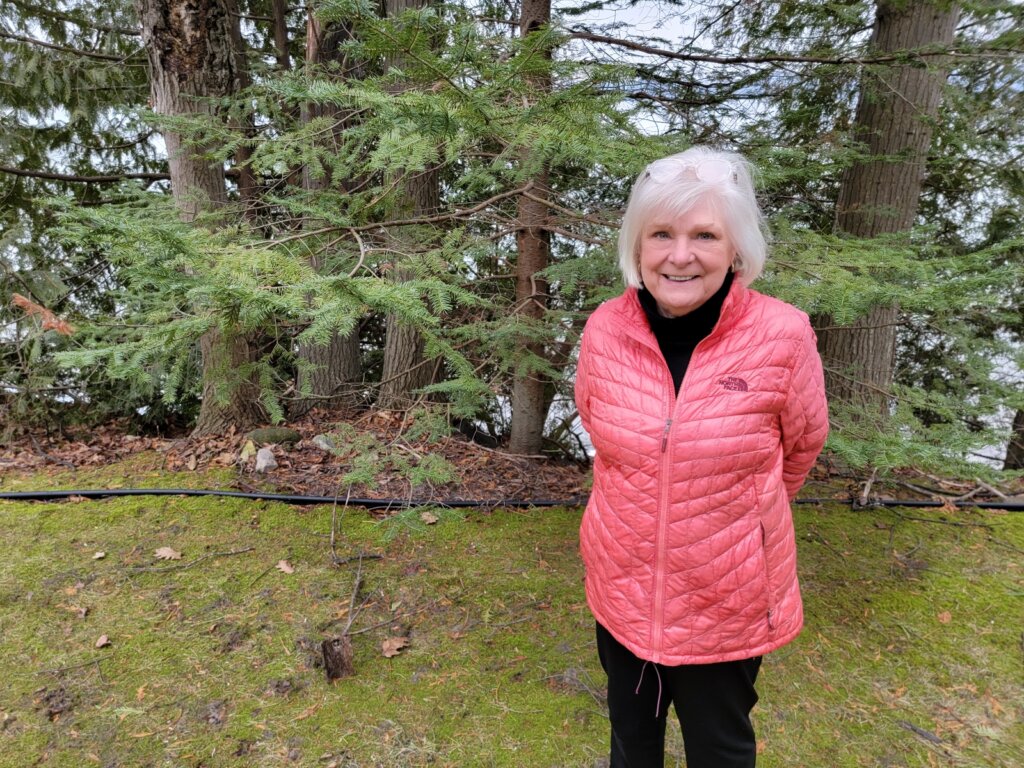 The Fredericks first started coming to Leland in1965. In 1970, they settled in Leland year-round. At this time, Judy was off at college. She smiled when telling the story of how, in 1995, her dad happened to buy 115 acres including a cabin in Maple City.
"While my parents loved Leland, they also loved the peace and quiet of the woods. Dad, at my urging, started looking for large parcels of land. After several misadventures exploring the UP, I noticed an ad in the Enterprise. It sounded so good that Dad was willing to cancel his golf game. A few hours later his offer was accepted," said Judy. "We were lucky to find such a beautiful large parcel only 20 minutes from home." The previous owners purchased the cabin from Sleeping Bear Dunes National Lakeshore in the mid 70's for only $6.40 and subsequently moved it to the property. Christmas trees were being grown on the front 18 acres, but it was so much more than a Christmas tree farm. Most of the property remains heavily forested with rolling hills and private hiking trails. "Initially we sold U-Cut Christmas trees, and I also made wreaths and joined the Michigan Christmas Tree Growers Association. It was fun while it lasted," Judy shared.

When Judy's father died in 2017, she inherited the farm and had the overgrown and diseased Christmas trees removed. This 18-acre portion of the land has now been cleared so it can be re-planted with hardwoods. It is part of a reforestation project under the guidance of the Department of Agriculture and
Leelanau Conservation District.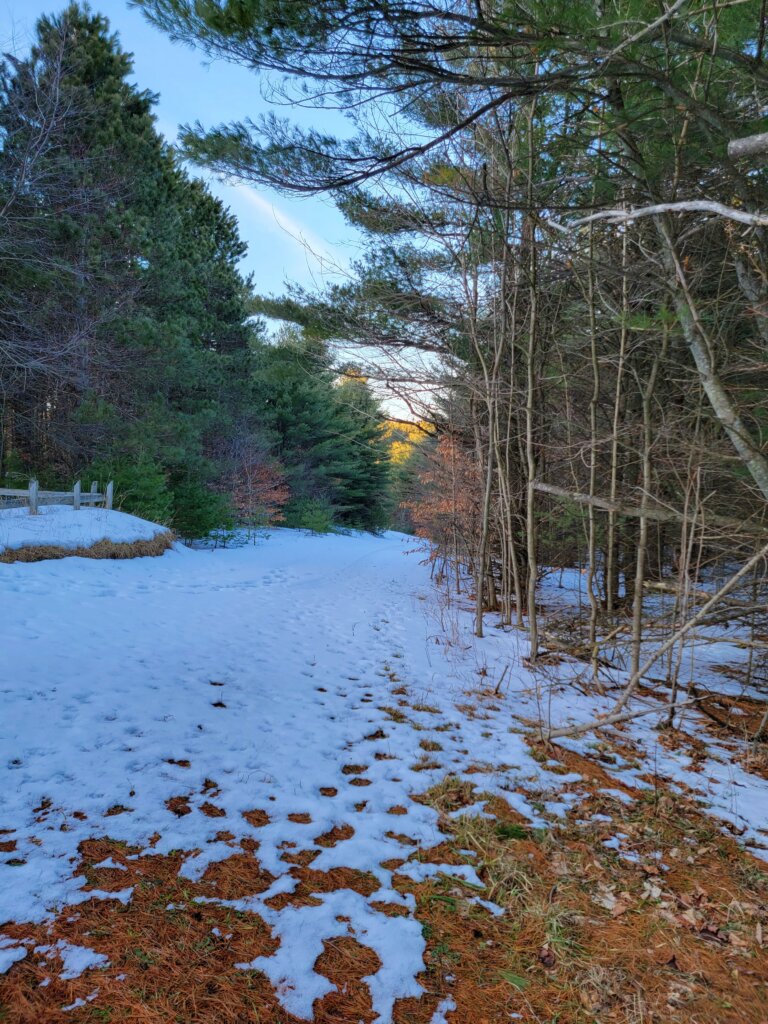 "Throughout the years we found many fun ways to enjoy the property," says Judy. "One of my favorite memories is when we hosted The Dog Party as part of the Conservancy's annual picnic/auction. Fifteen dogs were invited, and each dog was allowed to bring four humans. The party included an off-lead hike through the woods, barbecue, dog games, and many prizes. It was so much fun, they all came back the next year. Happy dogs make happy donors."

The farmland is adjacent to another protected farm, creating an invaluable corridor for wildlife. Judy has always been keen on working with the Conservancy to protect the land.
"The property is an emotional thing for me. Mom, Dad, and I spent so much time there running our beloved dogs. We named all the trails. There are so many fond memories."
Judy also said that she has peace of mind knowing that her farming neighbors won't have to worry about the property being developed. "I have the utmost respect for our farmers and their way of life. This decision was very easy for me. I want to do good for the place that has done so much good for me."

Learn more about the financial and ecological benefits of protecting your farm with a conservation easement by contacting Farm Protection Director Kim
Hayes at [email protected].