Near the edge of Glen Lake is Hatlem Creek Preserve. Spongy wetlands and an unofficial trail in the form of an old two-track make the preserve one of our less traveled natural areas. But in the absence of regular visitors, the wilderness within Hatlem thrives.

It brings us great joy to report that Paul and Mary Finnegan have generously donated 82 additional acres to Hatlem Creek Preserve. This addition bumps Hatlem up to our sixth largest preserve and provides even more critical habitat for the wildlife that call the preserve home.
Wetlands are one of the world's most productive habitats. Hatlem Creek provides shelter for fish, shellfish, migrating birds, and countless plant species. The creek also moderates floods, maintains high water quality for Glen Lake, mitigates climate change, and the list goes on. Though they are ecological workhorses, wetlands are disappearing at an alarming rate. About 35% of the world's wetlands were lost from the 1970s to 2015. The loss has been accelerating with each passing year since 2000 due to development and climate change.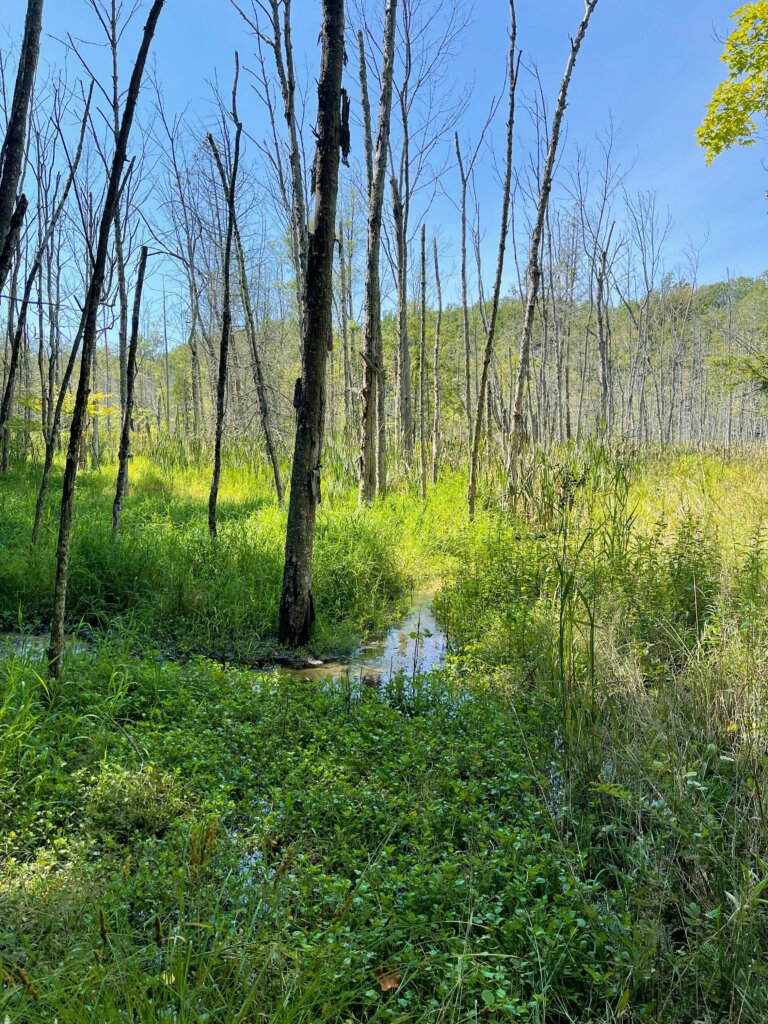 Hatlem Creek flows into Glen Lake and occupies about a half mile of creek frontage. Wetlands and the creek's importance to water quality have made this preserve and its surrounding wetlands a conservation priority for the Conservancy.

In 2017 we expanded the preserve by 32 acres and protected more of the fragile wetlands, groundwater springs, and creek frontage. With this amazing new donation from the Finnegans, the preserve has now more than doubled in size to 154 acres. "My grandparents have been visiting Leelanau since 1928," Mary said. "So, my entire family has this wonderful, long history up here." After several summers of renting, Mary's grandparents bought property on the east side of Glen Lake. Mary and Paul have also gradually bought property, including wetland acreage along Hatlem Creek. "Sometime 10 or 15 years ago, we were talking to Matt Heiman, and he told us that this land at Hatlem was going up for sale and was going to be sold in lots," Mary said. "The Conservancy was worried about the sale because it's significant land for the preservation of the lake. So, we bought it with the idea that it would be preserved, and we would ultimately donate it to the Conservancy."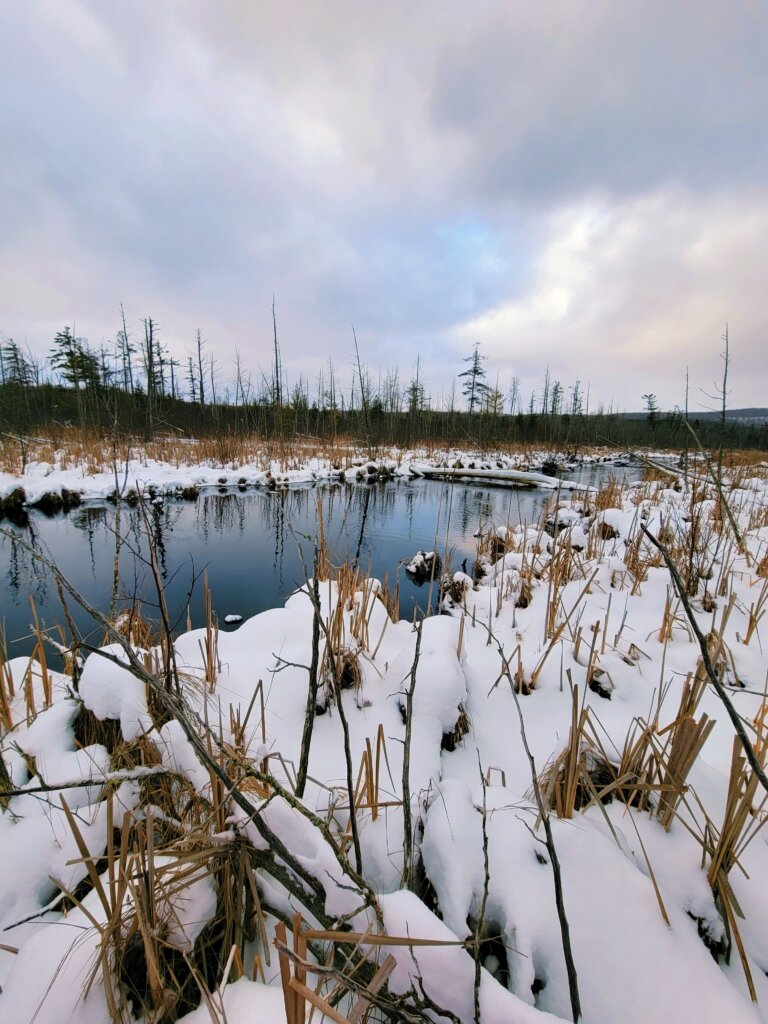 "The property is quite amazing and supports some of the most unique and sensitive conservation values found in Leelanau County," explains Director of Natural Land Protection Matt Heiman. At the heart of the property lies approximately 66 acres of diverse, high-quality wetland communities containing multiple unnamed groundwater streams. The unnamed groundwater streams, including Hatlem Creek, have documented populations of the Federally Endangered Michigan Monkey Flower. The property also contains over 1,000 feet along both banks of the main stream of Hatlem Creek and approximately three acres of Hatlem Pond. Adds Matt, "There's a real nice pocket of mature mesic northern hardwood forest along W. MacFarlane Road. Truly an ecological gem that has more than doubled the size of our existing Hatlem Creek Preserve."

With their long history in Leelanau and Glen Lake, the Finnegans are happy to be a part of preserving a lake they love and the wildlife surrounding it. Mary shared, "We love the land, and we love the water."