Goodness is the only investment that never fails.
– Henry David Thoreau
As we head into our 35th year, I wanted to take a moment to say thank you.

Your support in 2022 enabled the Leelanau Conservancy to protect 600 additional acres of our awe-inspiring peninsula, including its clean water, healthy wildlife habitat, local food and farming heritage, climate resilience, and public access to health and recreation. Our gratitude to you, our truly wonderful donors, volunteers, staff, and board members past and present, and of course our dear founders Ed and Bobbie Collins, is immeasurable. Three and a half decades later, Leelanau continues to be a place that inspires a deeply felt and ever-present connection between each of us, and to Leelanau itself.

In 2022, we neared almost 17,000 acres protected since our founding in 1988. As satisfying as this running total has become, the stories of love for the land and water, and of the family histories that land preservation is now and forevermore a part, make this work about so much more than numbers and acres. I can tell you this, it is truly moving to bear witness to the smiles emblazoned on the faces of such good people like Judy Frederick, whose story you will read in the pages following, who have just given the world,
for all posterity, a profound gift of beauty and integrity. I don't have all the right words, but there's joy and respect and gratitude and wonder beyond description there.
Like you, like the Ingrahams, Finnegans, Lawtons, and so many others, I deeply believe in Leelanau's beauty, ecological integrity, and sense of place that brings people together with a passion for a common purpose—to deliver this astonishing peninsula to the coming generations with all its natural splendor intact. It is profoundly humbling to belong to a community so committed to the ideal that
healthy land, water, and air are not merely goals, but precious treasures easily lost but for an unceasing toil and enduring reverence for them. Our work is far from finished; we have nearly 20 more projects in the works already for 2023 and undoubtedly many, many more to come in the years ahead. Our work together stands out as a bright light on a planet constantly faced with human-made change. Together, I know that we will hold onto the best of the blessings nature has given us, because I believe in the goodness of people—people like
you. And I know you believe too.
Sincerely,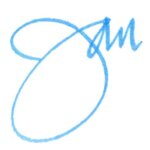 Thomas Nelson, Executive Director