By the time you read this, Niles Segerlind will have just become an Eagle Scout. The 16-year-old Suttons Bay High School junior put many hours towards the high achievement, including leading the initiative on the newly completed trail at Stites Natural Area.
"Scouting is something that I've always enjoyed doing with my brother and my dad. Becoming an Eagle Scout is the highest you can go, so I knew I wanted to do it," says Niles.
Stites Natural Area is quietly tucked away in a neighborhood near the village of Suttons Bay. The Leelanau Conservancy preserved the 50-acre property in 2019. The property was initially bought by a developer who planned on putting in a subdivision. What wasn't planned were the required permitting and zoning approval to build the subdivision. He had already placed a few roads on the property before his plans were permanently put to a halt. With no hope to build, the developer gave up on the property, and it went up for sale. Stites is near the home of LC members Ray and Jan Pezzi. They generously donated the natural area to the Conservancy after purchasing parcels throughout the years, including the aforementioned. The property's name pays homage to Jan's parents, who grew up in the area and were nature lovers.
For Niles, Stites is an ideally located natural area.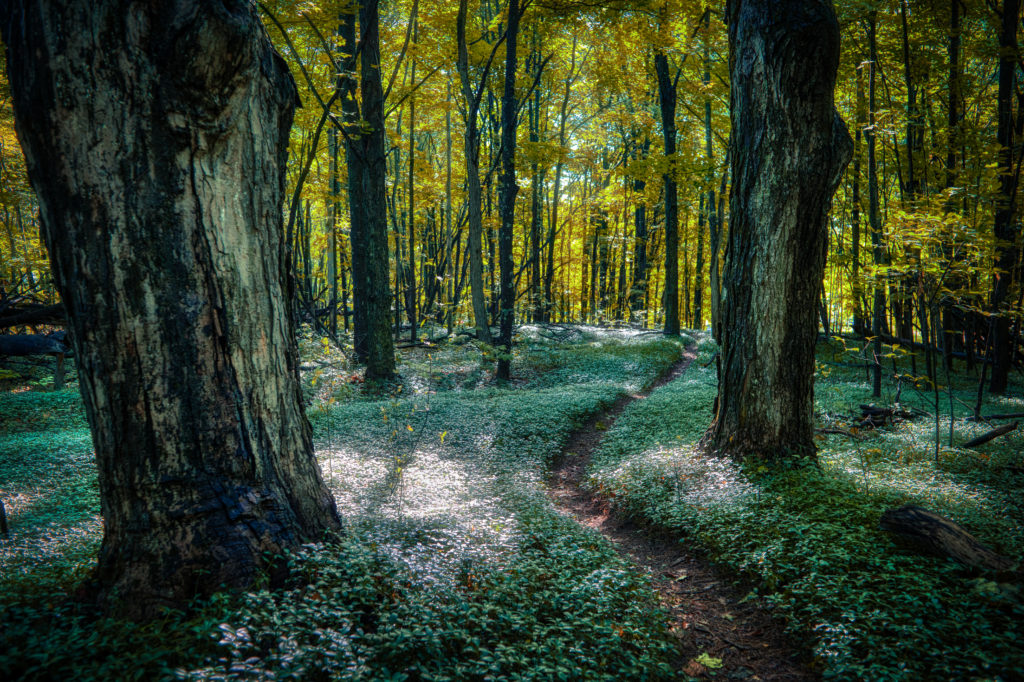 "I love being outside and hiking. Stites is close to my house and my school, so it's nice to have a place I can just walk over to and go for a hike."
Jenee Rowe is Niles' mom and has worked with the Conservancy for years. One evening she and Niles were hiking a narrow two-track that worked as an informal trail through Stites. She noted to him that the Conservancy was thinking about putting an official trail in. As soon as he got home, he emailed Director of Natural Areas and Preserves Becky Hill.
"I asked her about the trail going in at Stites and told her I wanted to do it for my Eagle Scout project," Niles says.
A series of requirements must be reviewed before someone makes Eagle Scout. One of these is a service-based project that demonstrates leadership, organization, and implementation of a chosen project. For Niles, that project was putting in the official Stites trail.
About 60 hours of manpower went into the completion of the trail. It was finished this past August and provided Miles with a lot of valuable experience. He employed the help of some friends, family, and his Troop 131 to work on the trail. This kind of planning requires the leadership that his Eagle Scout project needed.
"It's easy to get people to want to help," he says. "But it was sometimes challenging to get everyone together to work at the same time."
He pulled it off, along with the help of his dedicated crew, and we're all the better for it. Stites has its first planned trail, and Niles has a sense of accomplishment, along with a new local green spot to visit.
"It feels good to know that I've helped contribute something," he says. "I was just there last weekend."
"What I really like about this trail is that within a few miles of Suttons Bay, you're right in the middle of nature," says Property and Trail Maintenance Specialist Chad Jordan. "A lot of times, we have loops or outback trails. This one is called a lollipop because you walk out, make the loop, and it takes you right back to where you started. It was great working with Niles and his crew."
We thank Miles for his excellent contribution to Stites Natural Area and congratulate him on making Eagle Scout!