Self-Avowed Tree Huggers Donate 50 Acres in Suttons Bay
A Suttons Bay couple has generously donated 50 acres just outside of the village that will become a new Leelanau Conservancy Natural Area. We are grateful to Ray and Jan Pezzi for their incredible gift. "We are tree huggers," says Ray. "And we are excited to share this beautiful land with the public."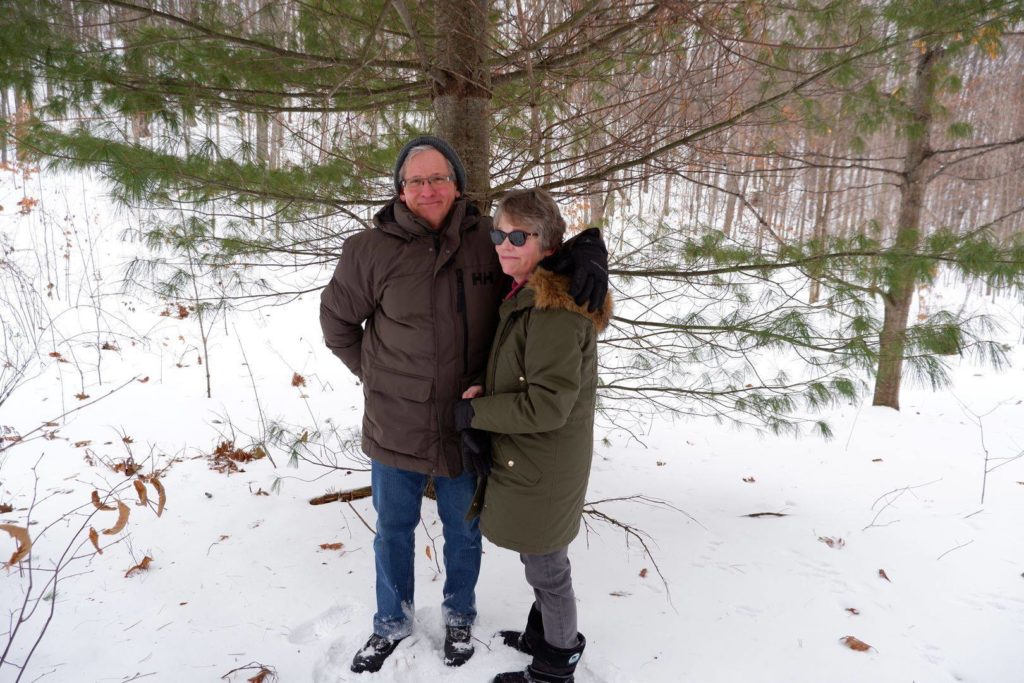 Natural Areas & Preserves Director Becky Hill is excited too. "This is our first Natural Area near Suttons Bay, and I love that villagers can get to it without a car," she says. The long, narrow winding ridgelines here are the result of glacial deposits of sand and gravel. Deep valleys have been carved out by melting streams; the rolling terrain will make for some great trails.
"The views when the leaves are off the trees stretch all the way to Old Mission," adds Becky. "It will take some time to plan out and mark trails so for now, access will be limited to guided hikes only."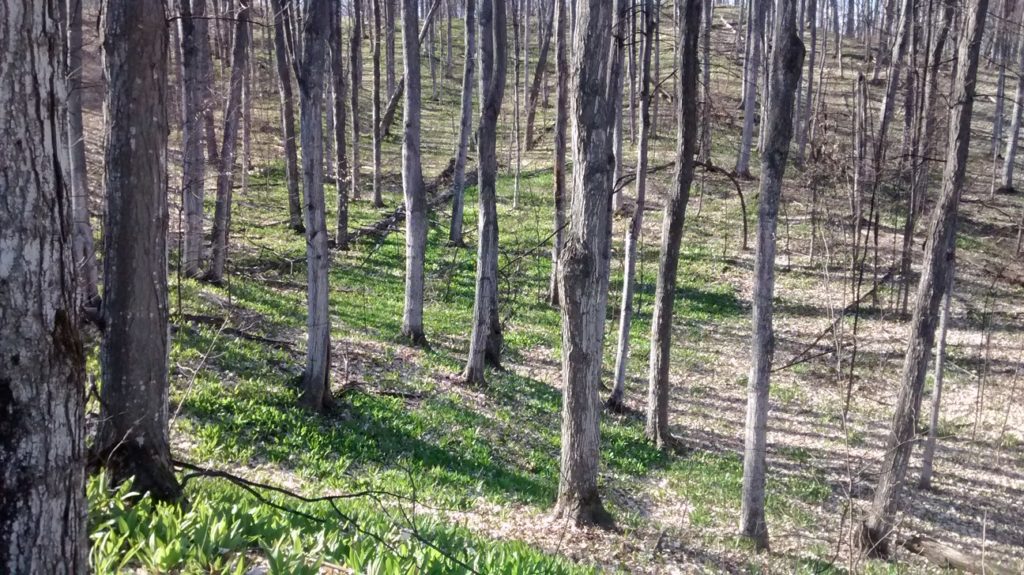 The land is located along Broadway, about a quarter-mile from the Suttons Bay Post Office and so close to Suttons Bay Schools that the cross-country team has trained there. The land had once been slated for development, with up to 60 houses planned. But over the years two different developers tried unsuccessfully to market a housing development. While the steep hills and valleys will make for great trails, they were an impediment to developers. "You could have had a few McMansions on the ridge," says Ray, "but the cuts the bulldozers would have made, and the amount of sand and gravel that would need to be moved…well it would have destroyed the habitat and been expensive to reshape the land to accommodate so many houses."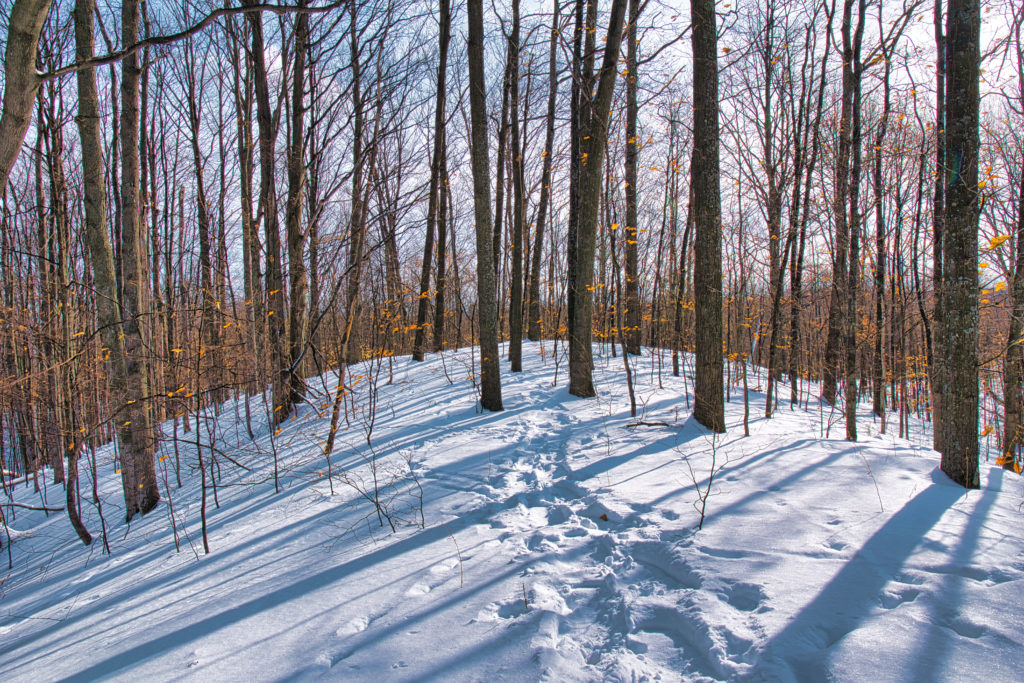 After watching the property change hands over the last decade, cringing every time they heard the sound of chainsaws, the Pezzis decided that enough was enough. They purchased the 50 acres over the last few years as parcels became available, and began talking to the Leelanau Conservancy about the possibilities of permanent protection.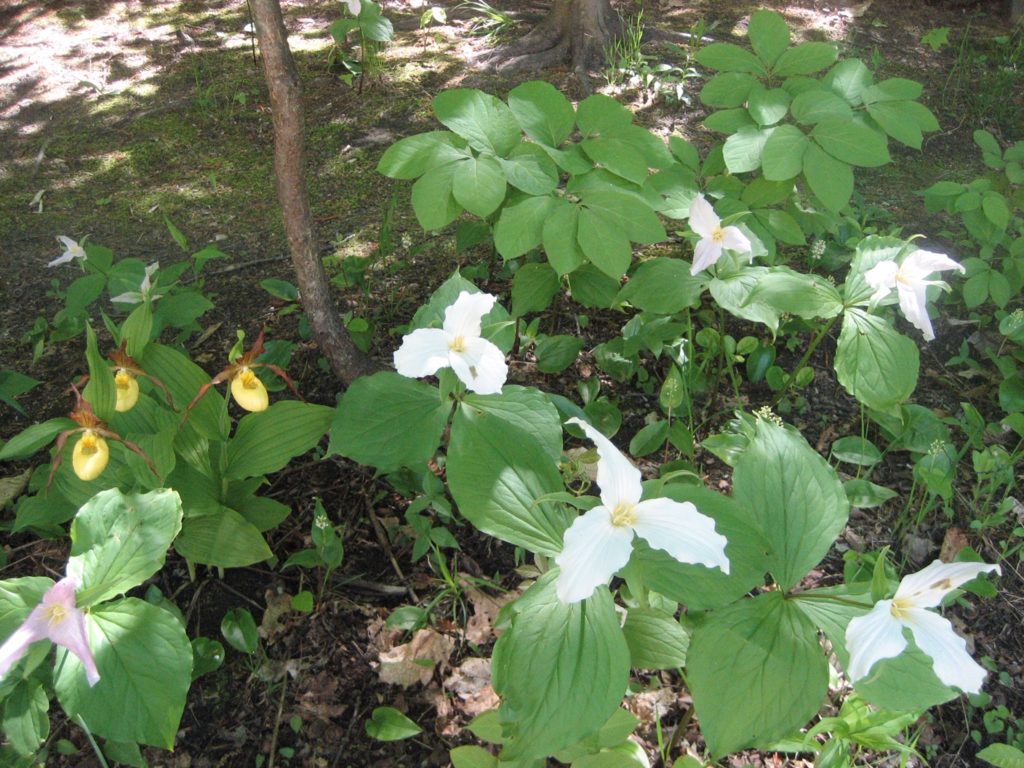 Ray and Jan, both in their early 60s, inherited a love for nature from their respective families. Ray grew up in Dearborn but spent time on his grandparents' "magical" hunting lands near West Branch, located along a tributary of the Rifle River. "When I wasn't trying to catch brook trout, I was always trooping around in the woods," he says. Ray discovered Leelanau via a friend, who owned a condo at Sugar Loaf. They came up often to play golf. "My God," he says, "It was so beautiful. I thought, to myself, 'If only I could find a way to make a living here.'" Ray had worked as a national sales manager for Proctor and Gamble and later for AT&T, and moved to Bellaire in Antrim County when a position opened up.
Ray met Jan –a former pre-school teacher who was living in Suttons Bay on Match.com. Both were recently divorced. Two months later, they tied the knot. "I knew it was right the second I met him," says Jan. Her ties to Leelanau run deeper; Jan's parents, Phyllis (Merchant) and David Stites were both raised near Acme and her distant relatives were some of the first settlers in Northport.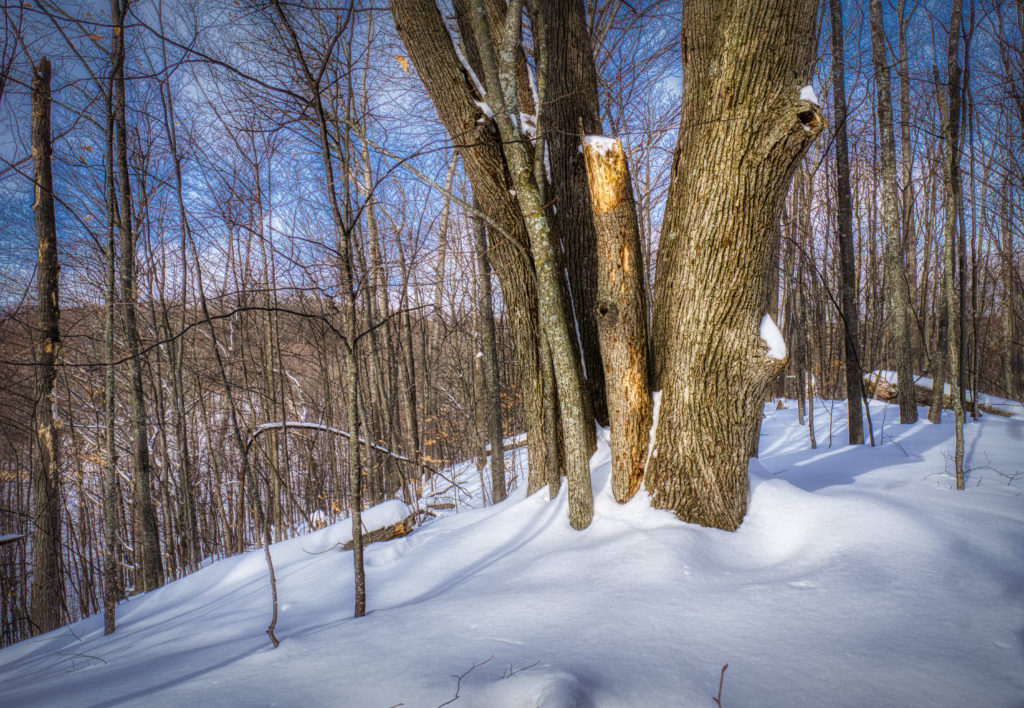 Jan's father became a stonemason, following in the footsteps of his father, whose handiwork touched "just about every building in Traverse City and on Northport Point," says Jan.
Jan and her two sisters were raised near Flint, where her father owned a company called Genesee Cut Stone and Marble. But they came north often for vacations and to visit family. She grew up on a 40-acre farm where her father's passion was to restore an old corn field by planting thousands of tree seedlings, purchased annually from the local conservation district. "One of my big motivations in protecting and offering our land to the Leelanau Conservancy is to honor the memory of my parents," says Jan.
The Pezzis built their house in 2007 on a quiet cul-de-sac just a stone's throw from the new natural area, and out their back door is a steep trail that leads up to the property. They love walking their dogs here and care deeply about the future of the trees. Ray has treated some of the oaks to prevent a disease known as oak wilt. On a tour of the property in December, Ray said, "I wish you could have seen it before the developer cut down so many trees and before the emerald ash borer appeared. Still, there are some magnificent trees up here." Some are more than a century old and three feet in diameter.
Ray is concerned about beech bark disease and the wildlife which depend on their nuts as a food source. To compensate, he has planted Midwest crab apple, American hazelnut and white oaks. The Pezzis also gathered hundreds of nuts from a 200-year-old burr oak tree that stood in the front yard where Jan grew up and planted them on the soon-to-be natural area land.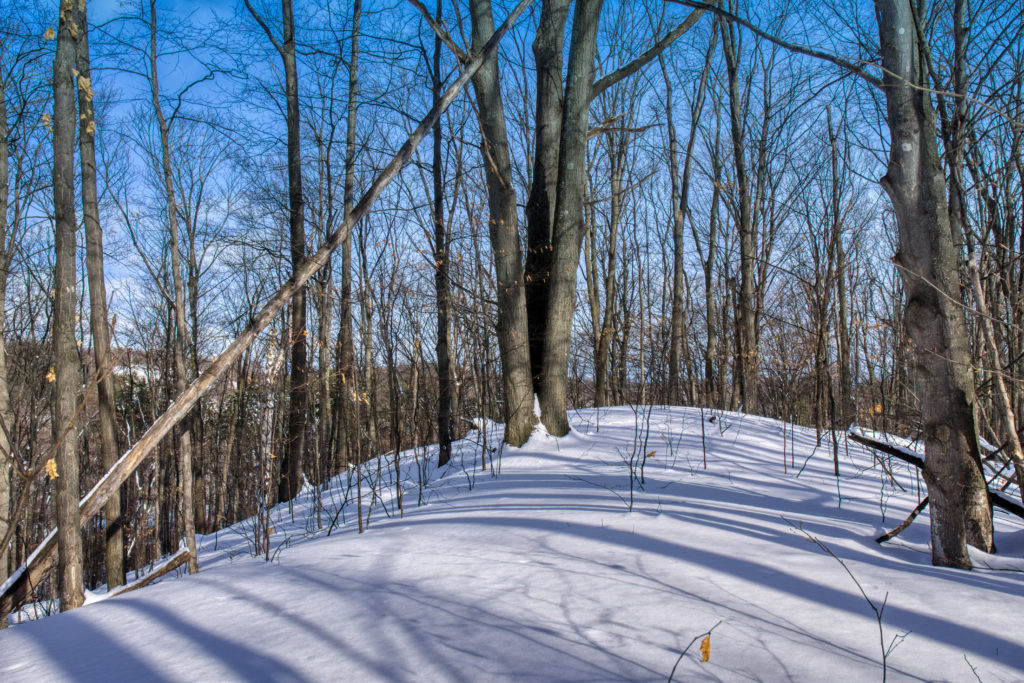 Ray says that he has flushed grouse and woodcock, and has run into a flock of 20 turkeys while walking his dog. Deer and bobcat, even bear tracks appear on an old two track. The Pezzis' walks often cause them to reflect on those who taught them both to love nature. "I think my parents would be really pleased," says Jan. Stay tuned for more information on when the David & Phyllis Stites Natural Area will be open for hiking.
"It was abundantly clear from the first moment that Ray and Jan Pezzi are in love with the woods, with nature and care deeply for their community," says Tom Nelson, Conservancy Executive Director. "Their wholehearted desire is to share this place with others who will undoubtedly fall in love with it too. We at the Conservancy understand this love at a fundamental level, of course. And, Ray and Jan will always be our heroes." Published in the 2019 Leelanau Conservancy Annual Report. Story by Carolyn Faught.