I am only one, but I am one. I cannot do everything, but I can do something. And because I cannot do everything, I will not refuse to do the something that I can do.
― Edward Everett Hale
In my time as executive director, I have been blessed to deliver some truly positive news to all who cherish the Leelanau Peninsula. As you might imagine, it's incredibly satisfying—not to mention a lot of fun—to be the bearer of good tidings.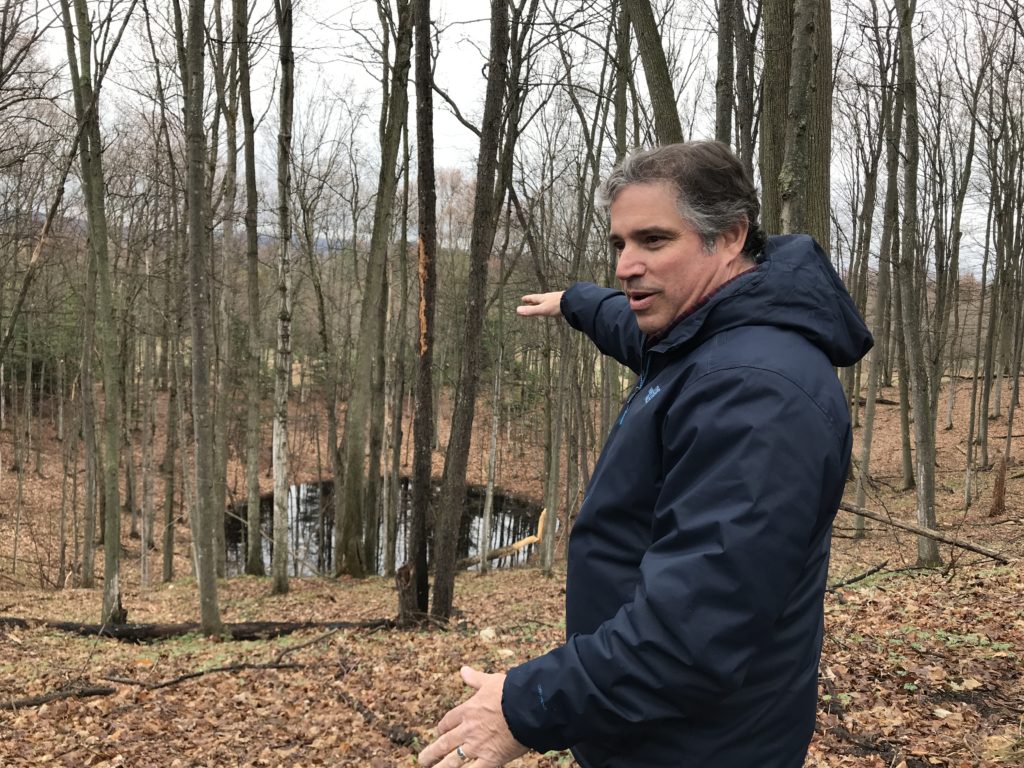 We've kept the good news coming this year of our 30th anniversary celebration. A thousand more acres of productive family farms in process for preservation. Opening the first two single-track trails at Palmer Woods and the beginning of a beautiful friendship with a whole new generation of outdoor enthusiasts. On Lime Lake, preventing a tragic impairment of a pristine forested wetland and an opportunity to help permanently protect the ecosystem that keeps water clean in Lime and Little Traverse Lakes, and ultimately Good Harbor Bay. Adding a long-coveted ridgeline parcel and the only dry-land access to our 500-acre Cedar River Preserve. And, the thrill of announcing we have honored our beloved founders—Ed and Bobbie Collins—by naming an unnamed lake at our Cedar River Preserve "Lake Collins." There are more wonderful opportunities on the way, so stay tuned.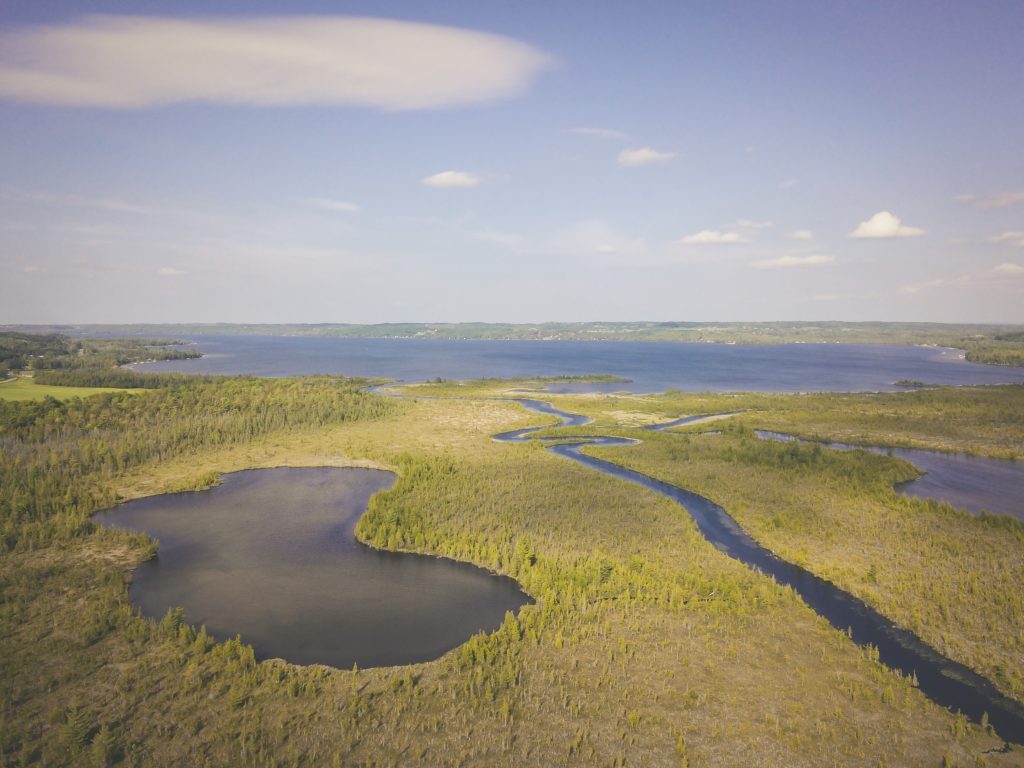 But recently a couple of long-time supporters got in touch with me and asserted that I have been wearing rose-colored glasses, failing to address the most pressing issue of our time—climate change: the greatest threat to our efforts to conserve and steward the land and waters of the Peninsula, the planet, and the Great Lakes.
They have a point.
My mother once said to me, "I accentuate the positive. I have no time to be negative." Well, the apple doesn't fall far from the tree. And so, the challenges we face as an organization tend to be dealt with quietly behind the scenes, until we have found a solution and can, yes, announce the good news. But, the enormity of the climate challenges we face, both as a society and organization, will not be resolved behind the scenes. So, let's not only talk about the challenges but let's also explore what the Leelanau Conservancy is already doing to build for climate resilience.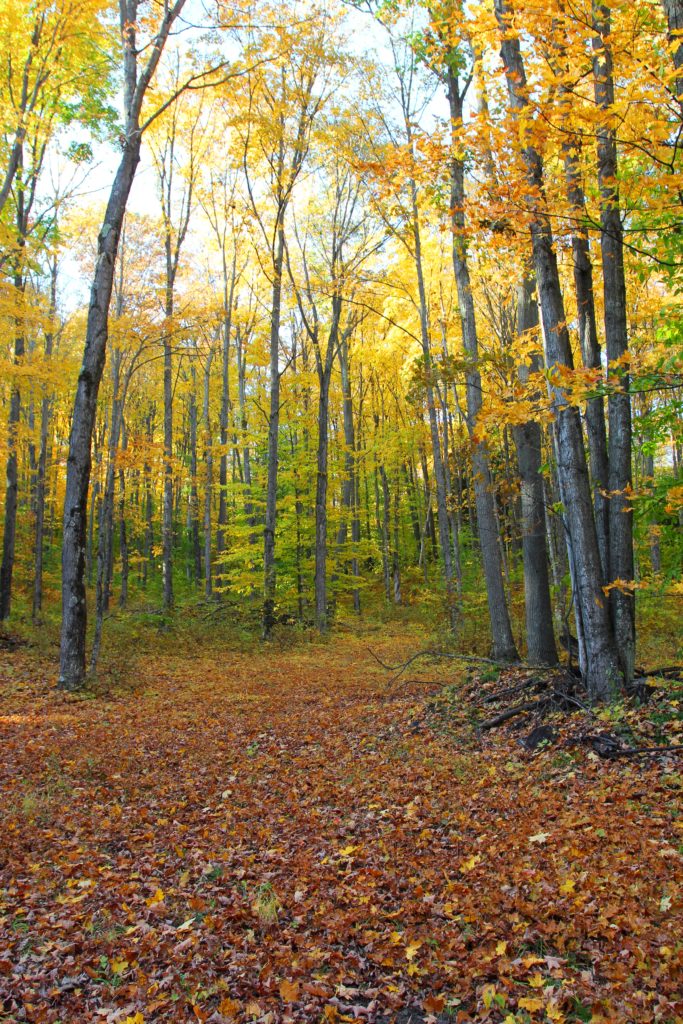 Climate scientists tell us that the models predicting the long-term impacts of climate change on the northern Great Lakes region vary significantly. Most say we'll have hotter, drier summers and warmer, wetter winters. Some say Lake Michigan water levels will fall; others predict a modest rise. A recent report found the Grand Traverse area was one of the top regional hotspots for climate change in the nation, surpassing the 2-degree Celsius threshold. What appears to be fairly consistent is that we will see serious stressors on our ecosystem, and the volatility and intensity of weather patterns may pose a serious threat to fruit farming.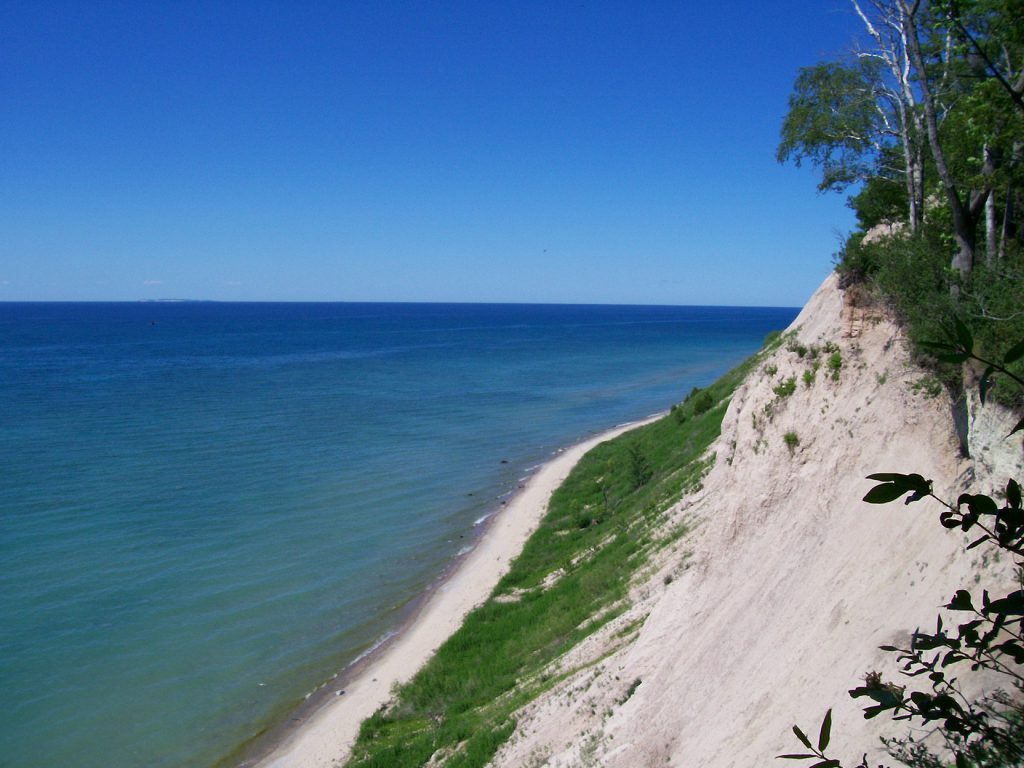 There are many things the Leelanau Conservancy has been doing and is continuing to do to help. First and foremost, permanently protecting forest, wetland and grassland land cover, including orchards and farms, sequesters carbon. It's one of the best weapons available as a hedge against climate change. The Leelanau Conservancy is a leading member of a national community of over 1500 land trusts that have collectively preserved nearly 70 million acres of land and water. That is a lot of sequestered carbon, and we are not done yet.
This collective effort, termed "nature-based solutions" or NbS by the International Union for Conservation of Nature (IUCN), is a critical component in the global effort to combat this threat. These are actions to protect, sustainably manage and restore natural or modified ecosystems which address societal challenges (e.g. climate change, food and water security or natural disasters) effectively and adaptively, while simultaneously promoting human well-being and biodiversity benefits.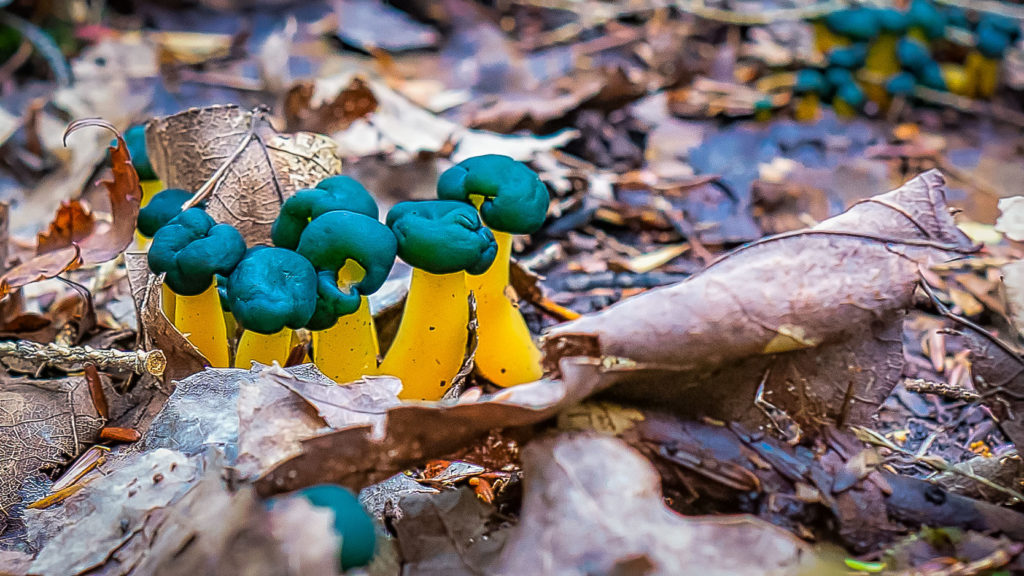 Beyond permanently preserving land and water, for the last several years we've engaged in extensive on-the-ground stewardship: partnering with nonprofits and hundreds of school children to plant thousands of climate-resilient trees; battling invasive plants to keep natural systems healthy and intact; monitoring the health and quality of our inland lakes and streams—a program we've maintained for more than a quarter of a century. And, by bringing funding to willing farmers to eliminate development on family farms, we're providing capital to help them diversify their operations to remain viable in the future.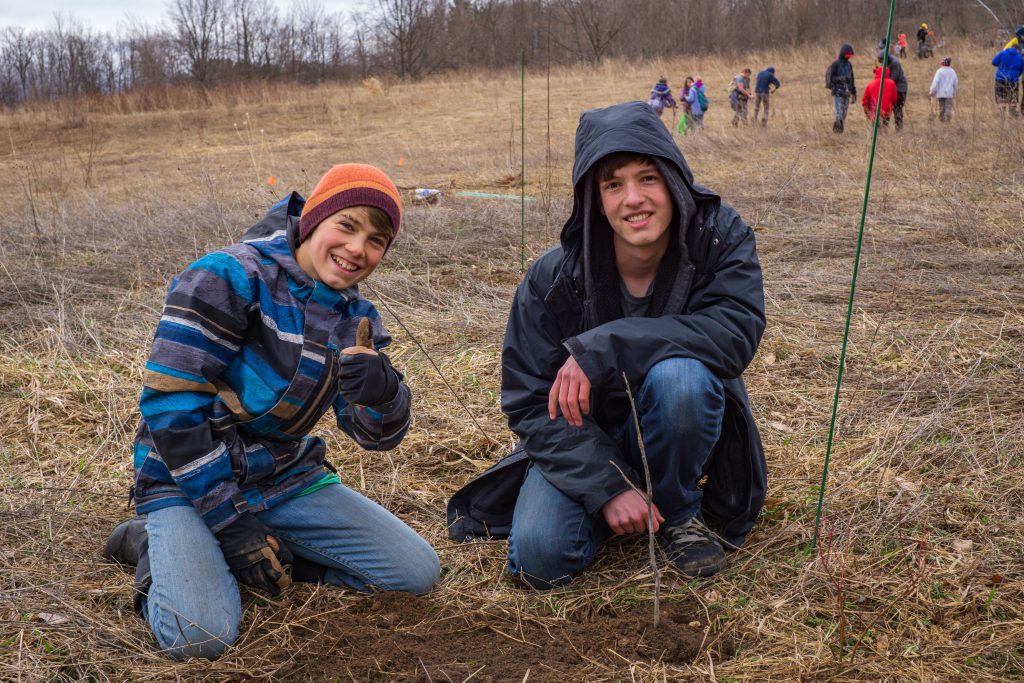 We all have a fundamental responsibility to do something. I believe that it will be through our collective efforts that we can most effectively address climate change. The good news is that supporting the Leelanau Conservancy's mission is a great first step to help meet the challenge. But it is clear to me that we all must do more. You can count on the Conservancy to keep up the crucial work in which we're already engaging. And, optimist that I am, I firmly believe we will collectively do what needs to be done. —Tom Nelson, Executive Director's Column from our Fall 2019 Newsletter
PS — Learn more about how our Palmer Woods and Krumwiede Forest Reserves are helping to offset climate change by visiting the Northern Institute of Applied Climate Science Climate Change Response Framework. The Framework is a collaborative, cross-boundary approach among scientists, managers, and landowners to incorporate climate change considerations into natural resource management.