Here in the 'land of delight', we are blessed with an abundance of water. Did you know the Conservancy has been working to protect Leelanau's clean water since our first water quality program was launched over 28 years ago?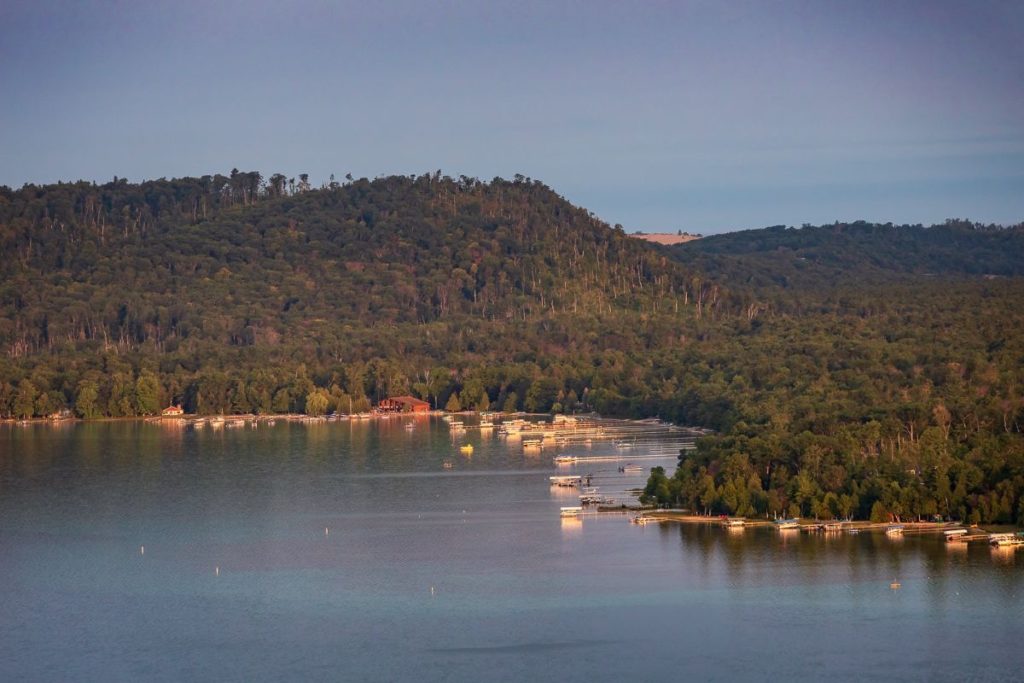 We recently released a report on the Conservancy's 2018 Water Quality Program data with the help of Professor Megan Woller-Skar from Grand Valley State University. The report focuses on total phosphorus (TP). Phosphorus is an essential element for plant life and required by all living things, but too much of it can indicate a problem. It is a common constituent of agricultural fertilizers, manure, and organic wastes in sewage and industrial effluent. In 2018, some Leelanau lakes that we tested contained total phosphorus (TP) values that exceeded the long-term "mean" (or average) values.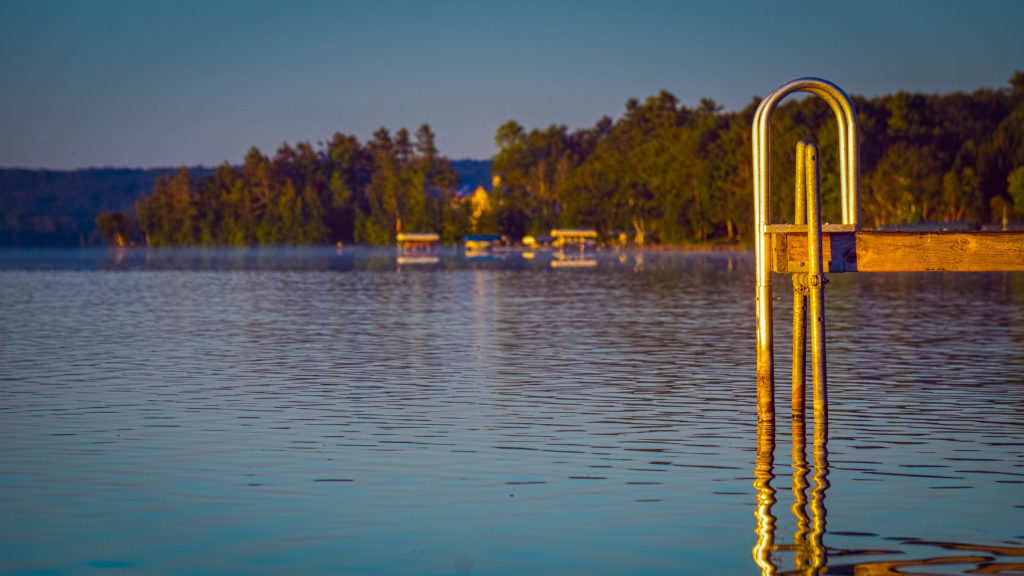 Often these high values coincided with the end of the tourist and growing seasons, but also fall turnover (before the lakes mix from top to bottom). While the 2018 findings represent only single water samples, they are reliable (analyzed by a laboratory that specializes in water chemistry). They are also only single samples and should be used to encourage mitigation and understanding, as opposed to being viewed as a red flag.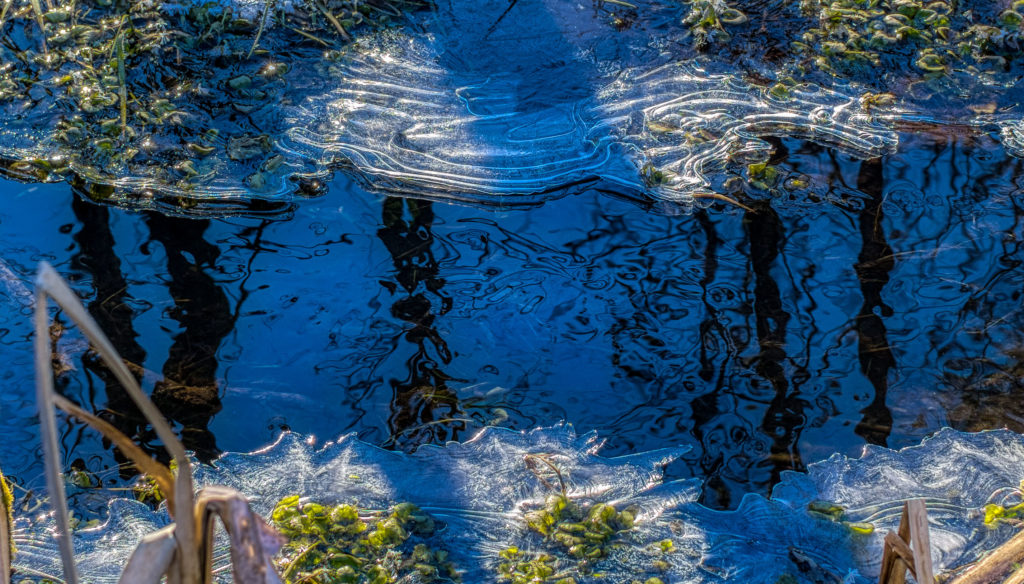 So, how can you help protect Leelanau's water? One way to limit phosphorus additions into waterways is by minimizing the use of lawn fertilizers, or by using those free of phosphorus. You can also plant buffer vegetation near shorelines to absorb runoff. Most importantly, make sure your septic system is functioning correctly and is inspected regularly by the health department.

Water Words
Lake turnover is the seasonal movement of water in the lake. Shallow lakes experience very little lake turnover, while large, deep lakes experience major changes as waters of different temperatures mix.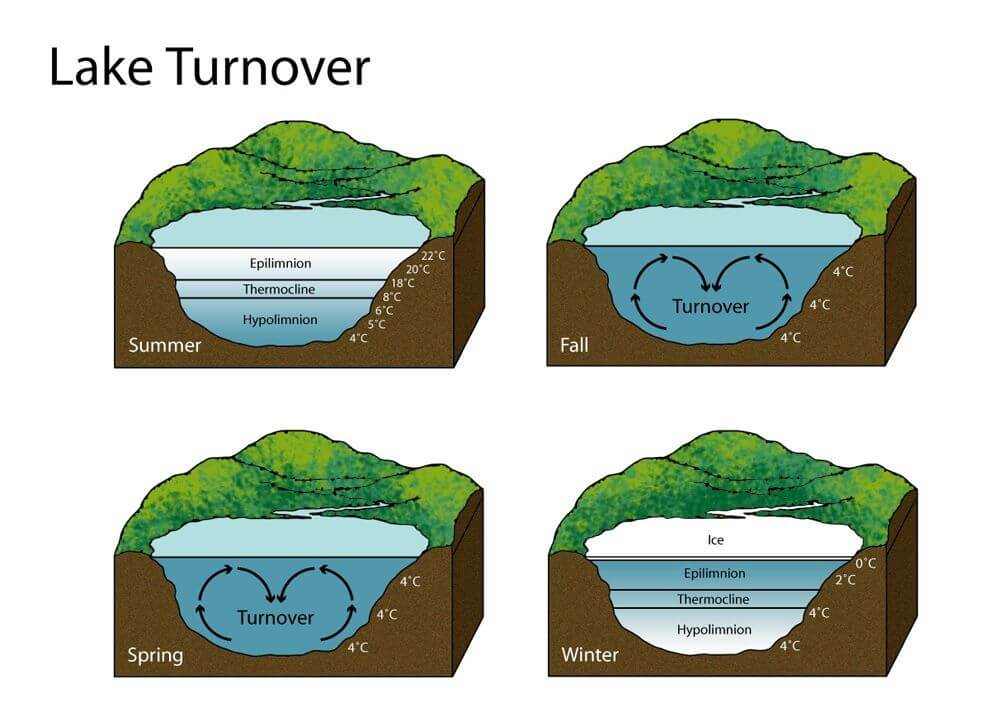 "Lake turnover is the process of a lake's water turning over from top (epilimnion) to bottom (hypolimnion). During the summer, the epilimnion, or surface layer, is the warmest. It is heated by the sun. The deepest layer, the hypolimnion, is the coldest. The sun's radiation does not reach this cold, dark layer. During the fall, the warm surface water begins to cool. As the water cools, it becomes more dense, causing it to sink. This dense water forces the water of the hypolimnion to rise, 'turning over' the layers." — source: National Geographic Society.
Upcoming Events
2nd Annual Clean Water Symposium – Wednesday, June 19th | 10:00 am
The 2nd Annual Clean Water Symposium will be held on Wednesday, June 19 at The Leelanau School in Glen Arbor, from 10 am to 3 pm. Doors open at 9:30 am. Cost is $20 per person which includes lunch and refreshments – pay at the door. See the full agenda on the flyer here. Please RSVP by June 14th.