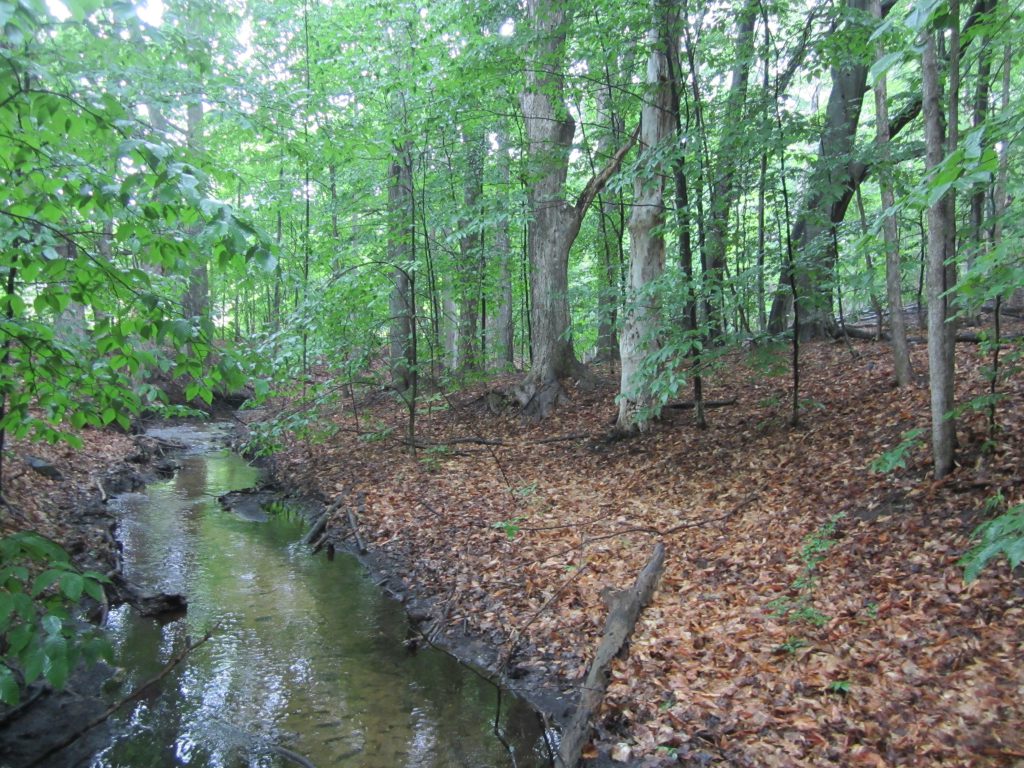 Dick Swan grew up climbing trees and playing in the pristine stream that has been owned by his family for the last 140 years. As an avid fly fisherman and self-identified tree hugger, he says he is delighted to have worked with the Leelanau Conservancy to forever protect this fragile cold-water trout stream and hardwood forest.
He worked with Conservancy Director of Land Protection Matt Heiman, who says, "The land is located in Elmwood Township, close to Traverse City and is under tremendous development pressure—potentially the highest pressure in Leelanau. It easily could have accommodated 30 home sites, which would have certainly impacted the stream and ultimately the water quality of Grand Traverse Bay."
The Conservancy has purchased a conservation easement from the Swan family that will forever keep the land in its natural state. Dick contributed 25% of the cost of the project and a grant from the Clean Michigan Initiative and your donations made it happen.