LOOKING FORWARD
October, 2018–One of my favorite memories is from a couple of summers ago—the first time our littlest daughter's feet touched the cool, clear waters of the big lake. She was not quite two years old, and my wife, Stephanie, and our three older daughters were huddled around her, thrilled to relive through her that first magical, shimmering moment when we began our life-long love story with this place we deeply cherish.
You understand this lump-in-your-throat moment. You and I share a profound belief that everyone should have the chance to bond with this Leelanau—the one we know and love. Saving Leelanau's Great Places While We Still Can has been our mantra since 1988. It is what the Leelanau Conservancy stood for 30 years ago. It is what we stand for today.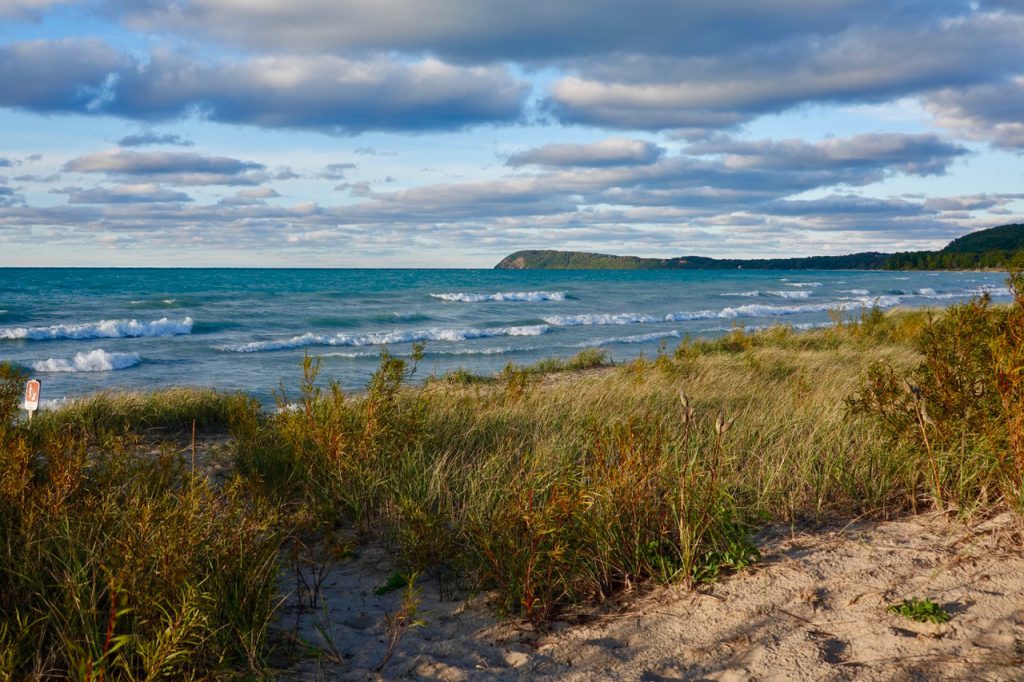 In 1988, the vast majority of the Leelanau Peninsula was up for grabs. When our beloved founders, Ed and Bobbie Collins, opened our doors three decades ago, a building boom was underway. And, it's now Conservancy lore that a young man named Brian Price heard that Ed and Bobbie were planning to put their life-long love of the Peninsula in action by establishing a land conservancy here. He banged out a resume, knocked on their door and said, "I'm your man." The rest is history. From that moment on, the Conservancy has been putting your love for Leelanau first, day-in and day-out. Your passion has been our passion for 30 years and counting.
We're proud that we haven't changed much since 1988. Yes, we've grown a bit in the course of saving nearly 14,000 acres (and counting), including 45 miles of streams and shoreline, and establishing 26 natural areas with 25 miles of trails. We continue to be a small, nimble and skillful organization serving one beautiful county. And, because of you, we continue working to preserve this place like no other—where wildlife thrives, the water is still clean, forests and farms endure, and families are enriched by the pure magic of Leelanau.
My vision for the Conservancy for the next 30 years is straightforward: The Leelanau Peninsula undiminished, faithfully stewarded and cherished by all, for the generations to come. Together, we must continue to be unrelenting in preserving her beauty and ecological integrity, upholding our promise to keep her healthy, and nurturing a community that cherishes her waters, forests and farms. In many ways, it's a much tougher proposition than it was in 1988. Our lives and the world around us are so much more complex. The sheer cacophony of our culture today could not have been predicted back then. But Leelanau has long been a refuge from the constantly shifting cultural chatter. It should absolutely remain so.
How will we do it? First, we must keep doing what we've always done—building trusting relationships, and welcoming people of all walks of life to join our mission. Similarly, our work must continue to be rooted in the best scientific information available. Trusting relationships paired with good science constitute the rock-solid foundation of everything we do.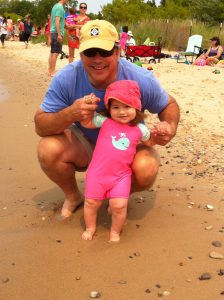 Second, we must be committed to fostering deep, personal connections between all generations and the Leelanau we cherish. People will stand up for what they love. We are matchmakers, creating ongoing opportunities for people to see, feel, touch, and fall in love with this peninsula. You remember where and when you fell in love with Leelanau, right? And then, you became a champion. If we are to keep her special, we must be resolute in helping to create the next generation of champions for Leelanau.
Lastly, we must keep building alliances. We are part of something larger than ourselves—a wonderful mosaic of land, water and great people. And, each person can have a role in preserving this treasured place. The Conservancy must continue to forge strong partnerships because we are all, literally, in this together.
If we continue to work with dedication, skill, and love, Leelanau County 30 years from now will closely resemble the one you and I have experienced—a landscape laced with sparkling lakes and streams, verdant forests, productive family farms, and vibrant villages. It will not be easy, but it will be some of the greatest work we can possibly do. Think of it, generations to come will watch their children frolic in that clean, clear water and get lumps in their throats. And, they will remember us who did our part when they say, "There's no place like Leelanau."
Thomas Nelson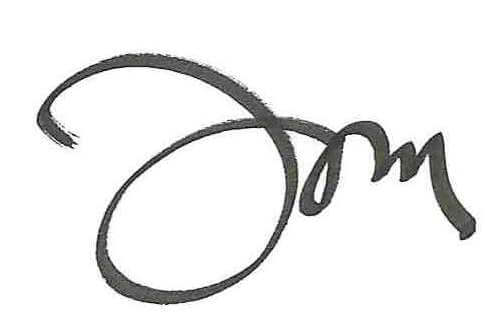 Executive Director
Leelanau Conservancy