We're excited to announce that we've hired Flowtrack Mountain Bike Trails, LLC, a professional trail-building company from the Upper Peninsula, to lead the design and construction of the new mountain bike trails coming to Palmer Woods Forest Reserve. The company was the lead contractor for the Valley Spur Trail System in Munising, among many other trails in Michigan. The new trails will be the first flow-style trails north of Grand Rapids in the Lower Peninsula. Trail building work is slated to begin in late August.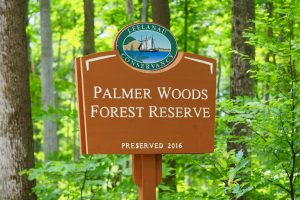 "We're looking forward to working with Flowtrack to create flow-style trails rich in features," says Becky Hill, the Conservancy's Natural Areas & Preserves Manager. "They have extensive experience building sustainable, durable trails in all soil types including the distinctly sandy soils we have here, and I really admire their passion and professionalism."
Matt Belic, owner of Flowtrack, grew up in Traverse City and his passion for biking started here on the paved TART trails and city streets. Elaborating on the project, Belic explains that "the terrain at Palmer Woods Forest Reserve will lend itself well to the development of mountain bike trails. With a general mix of steep and shallow hillsides of all different lengths, and a good amount of elevation, we'll be able to build all sorts of fun and flow. Palmer Woods Forest Reserve has similar soil and terrain features as some of our most notable past projects, which is why we are confident this will be a unique, fun, and sustainable trail system for mountain bikers of all ages."
The new single-track mountain bike trails will be separate from the existing trails, and the first loop is expected to open to the public in late fall of 2018. The trail will be an intermediate-level loop with A & B lines, good for riders of all ages. By the end of 2019, we anticipate that Palmer Woods will offer over 6 miles of mountain biking trails and nearly 7 miles of hiking and groomed cross country ski trails for public use. When the Palmer Woods trail system is complete in 2021, it will have over 9 miles of hiking and skiing trails and over 11 miles of mountain biking trails.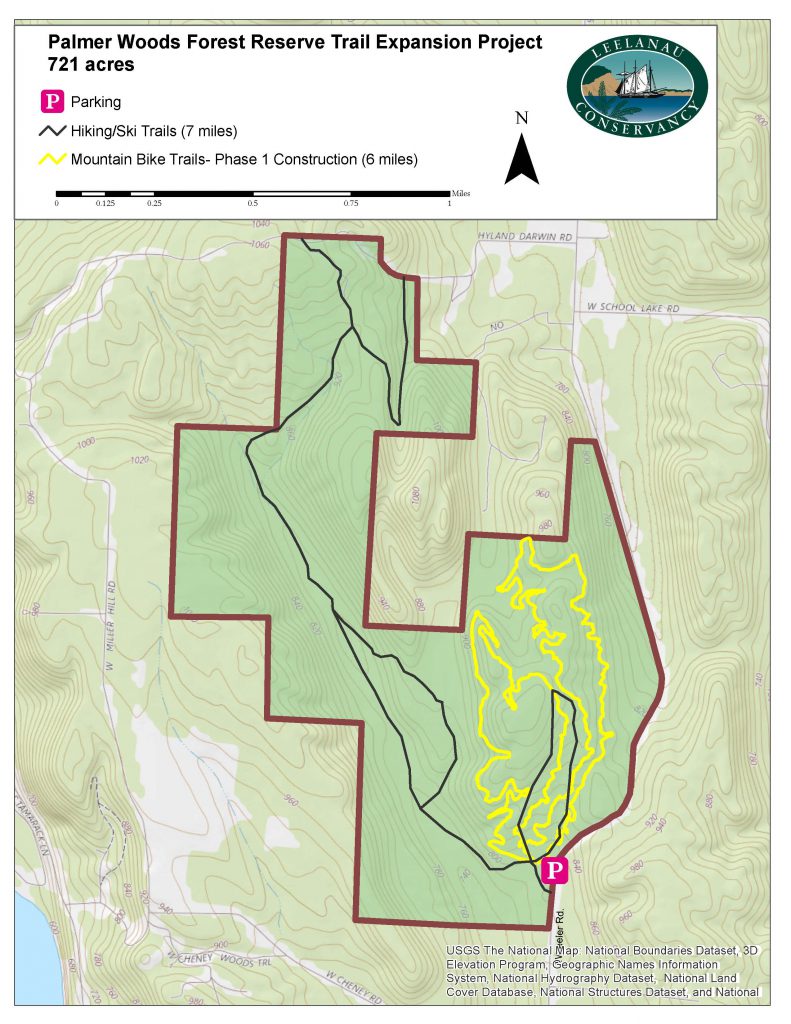 The Leelanau Conservancy is proud to lead the way for access to mountain biking in Leelanau County with the help of our many partners. "We're thrilled to offer Leelanau families more high-quality outdoor recreation opportunities close to home, and look forward to breaking ground next month when we begin building the first extensive mountain biking trail system in Leelanau County," says Tom Nelson, Executive Director of the Leelanau Conservancy. "We couldn't do it without the support of our donors, in particular the Edmond F. & Virginia B. Ball Family Foundation. Northern Michigan Mountain Biking Association (NMMBA) and Bike Leelanau have also been instrumental partners in planning for the most sustainable way to create these quality trails," Nelson says.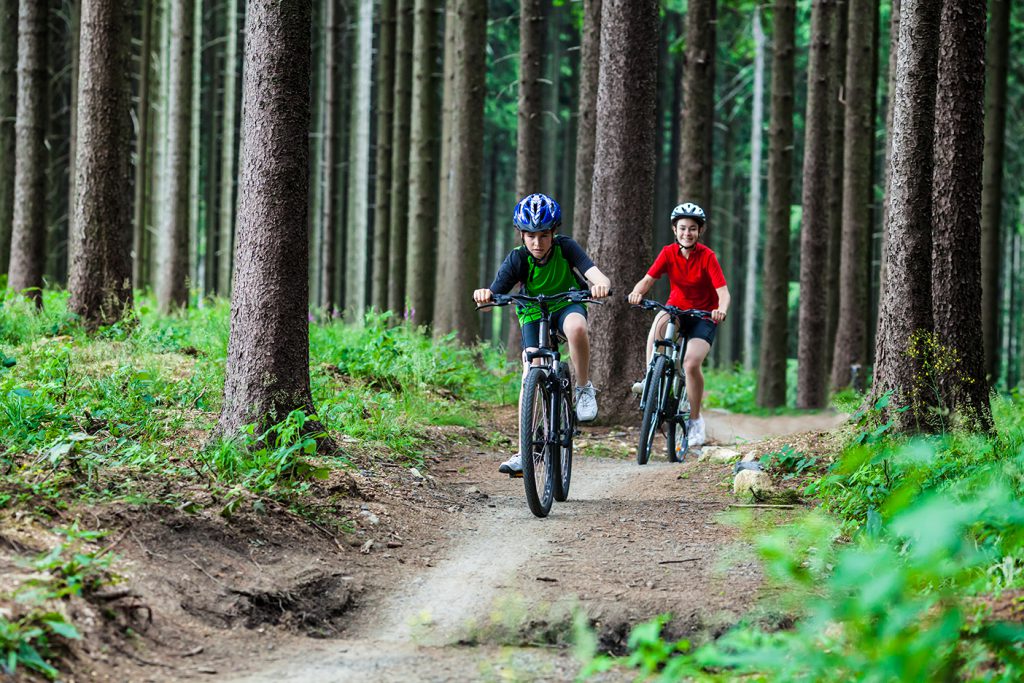 Read more about the new trails and Palmer Woods Trail Expansion Project
Read Executive Director Tom Nelson's column about the new trails