The back story: In 2008, Gary and Christi Bardenhagen preserved their 184-acre farm, which produces the much-celebrated local strawberries that are sold at area grocers and farmers markets. The farm also produces cherries and more. Christi's great-grandfather, Johann Bremer, homesteaded the land in 1865. Gary and Christi's son, Steve, purchased the farm in 2008 from his parents, and now represents the fifth generation to work this hilly, beautiful land on Horn Road. Read the full backstory here.
What's new since the farm was preserved?
After five years of juggling both farming and a software job, in 2013 Steve transitioned to working 100% on the farm. In 2010, he married Pam, who at the time ran the M.S.U. Extension's Master Gardening program. In 2015, Pam also began working full time at the farm. She began growing vegetables and cut-flowers on nearly three acres, which includes a hoophouse. Pam has also been working to expand the retail sales for the farm. The produce and flowers are marketed through Homestead Hill CSA, which is the name Steve's grandparents used for the farm.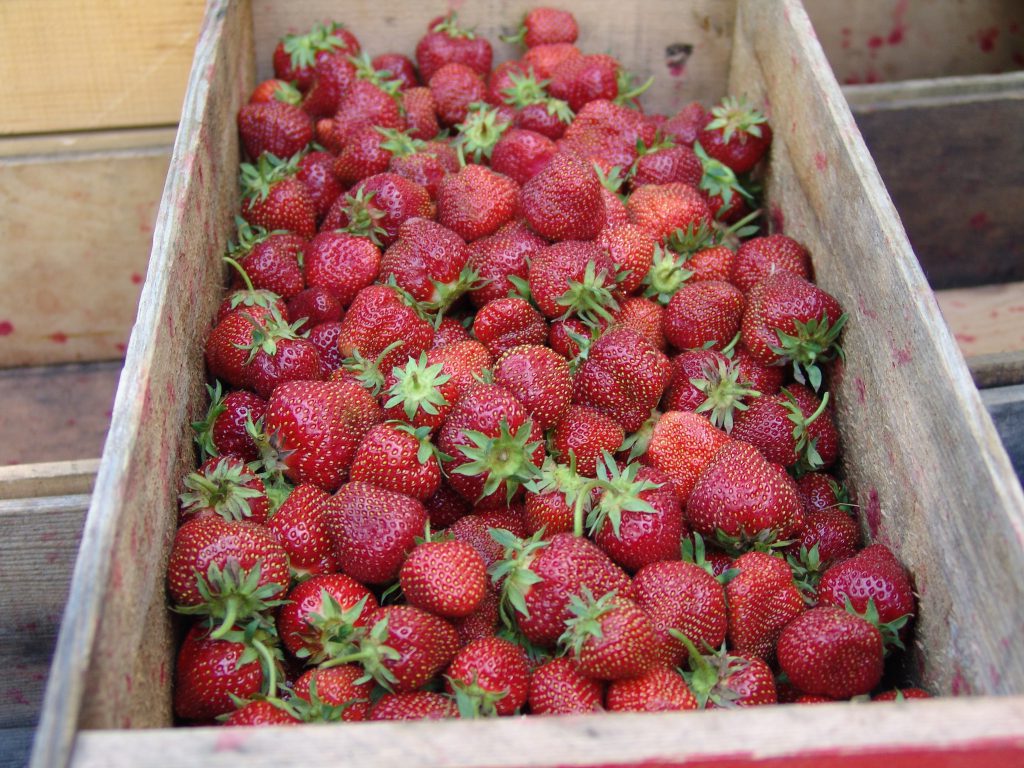 Between the vegetables, flowers, strawberries, and cherries, the couple says they are now diversified enough to make it worthwhile to sell at area farmers markets all season long. Selling more strawberries directly to consumers is also more profitable. Last year, they also put up a self-serve roadside stand, which will be open from June through October. Steve has two children, Lucy and Megan, who are both studying social work in college.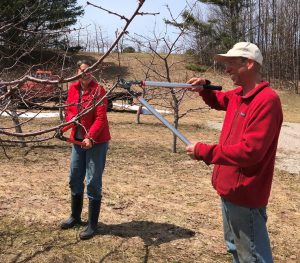 Biggest challenge: Labor is their number one expense–and headache. A harvest crew member can make as much as $20 an hour for an intense eight-week period, but it's hard to find enough workers. A crew of the same migrant families has come from Texas for 25 years but the younger generation is pursuing other occupations with many attending college. "It's exciting and what you want to see. Some of our former workers are now at college studying architecture, teaching and social work," says Pam. The pipeline of migrant workers, who do all of the hand picking, has slowed. That has forced them to downsize their strawberry acreage to match the available labor force. "It's a real bummer to be in a position where you have too much fruit and can't pick it," adds Steve. Additionally, the farms 35+ acres of mostly sweet cherries looks a lot different than 10 years ago. Steve has removed older orchards and replaced them with smaller cherry trees planted closer together, making for an easier harvest. Thankfully, his parents are still actively involved in the farm. Extended family also provides critical support, especially during the peak of harvest.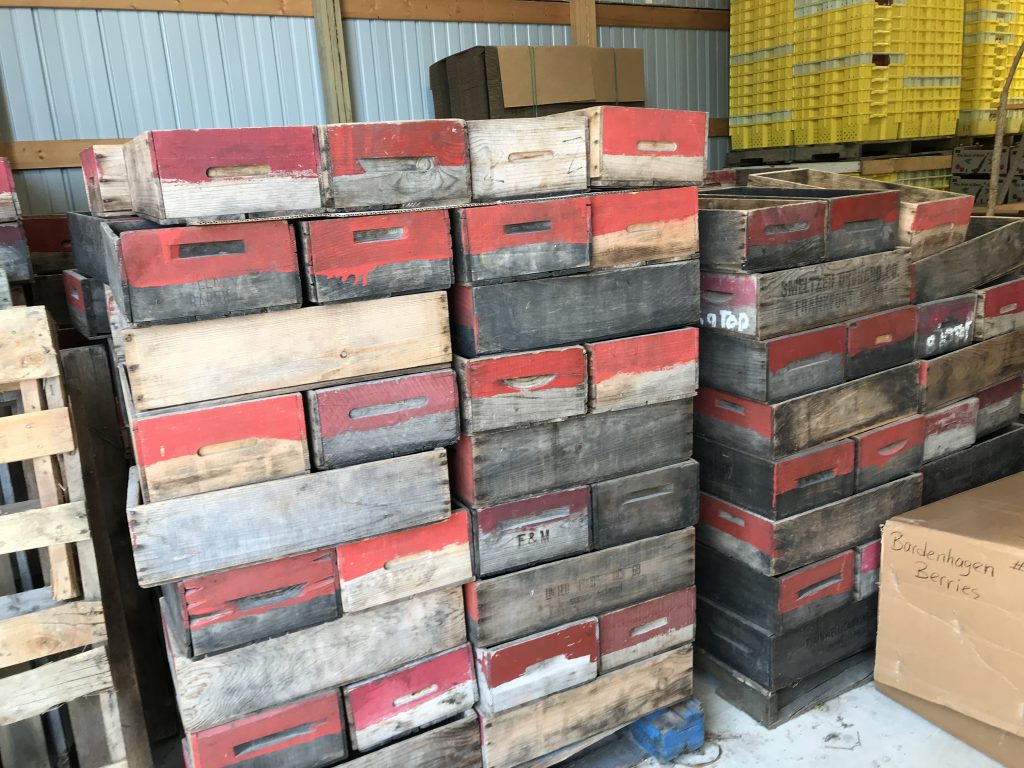 What's ahead? This spring, the Bardenhagens are going solar. They are working with Leelanau Solar to install 128 panels to hopefully meet all of the farm's electricity needs. "It will reduce our carbon footprint, zero out our electric bill and make the farm more affordable to run for whoever takes over in the future," says Steve. "We are always looking for new ways to help increase the sustainability of our farm. Solar is a great fit for farms, which are most likely to have the highest demand for electricity during June and July when the solar production should be at its highest." adds Pam.
How are they feeling about their preserved land now? "The sale of the development rights made it totally affordable for me to buy the farm," says Steve. "It knocked the potential development dollars off the purchase price, which significantly reduced the amount I had to pay to take over the farm. It's nice to know it's protected. I don't ever have to think about putting a subdivision here—it's not an option."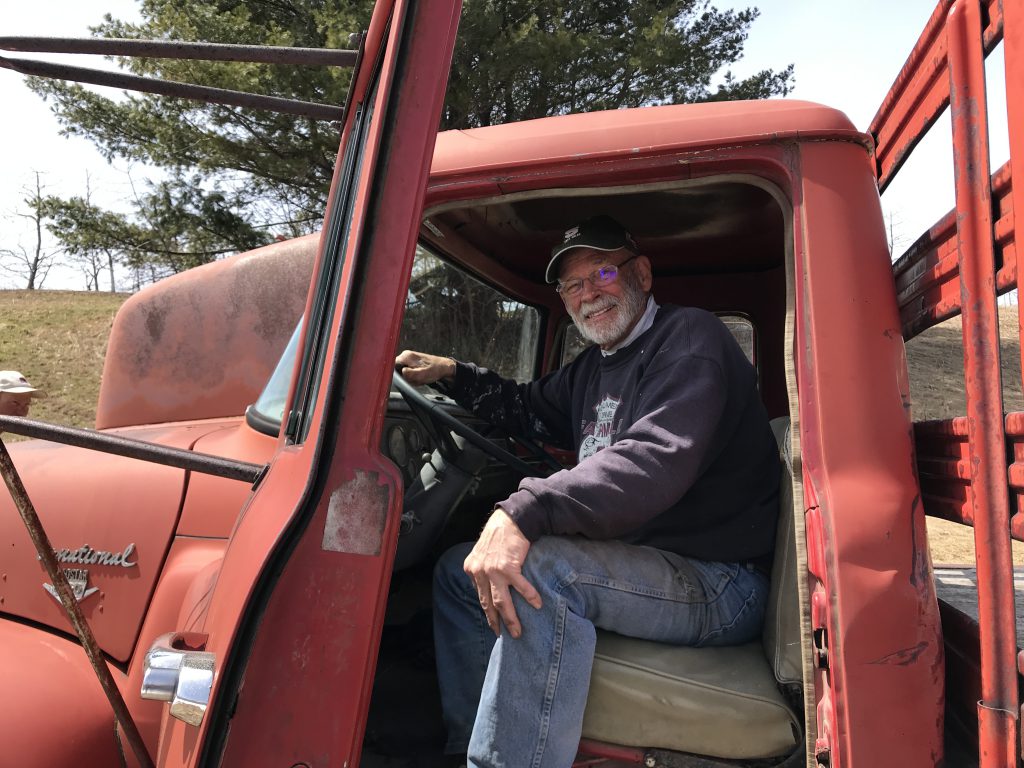 Steve's parents, Gary and Christi weigh in: "We have always believed that we are stewards of the land and ownership is only temporary. We appreciate that the farm is remaining in agriculture. That is very important to us since our ancestors kept the farm in agriculture for us. We are grateful to be able to keep the tradition. Income from the sale of the development rights and farm, along with our savings, has made it possible for us to have a comfortable retirement."
–story by Carolyn Faught