Stewardship Update for the 2018 Field Season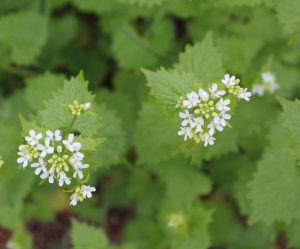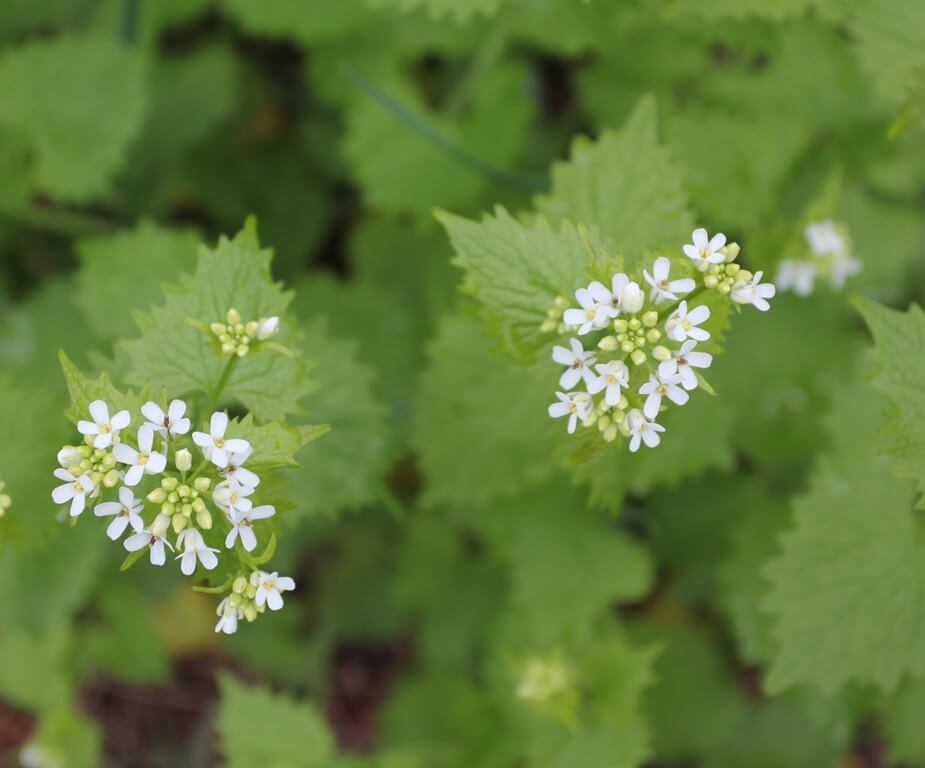 We're excited for the upcoming field season and have much on our to-do list. Thanks to the Huron Pines AmeriCorps program, we will have three members this season to help care for our lands. Andrea Hunt arrived in January and will serve as a crew leader, harnessing the power of our volunteers and making sure that their valuable time is rewarding. Two other AmeriCorps members will start in May. "They'll hit the ground running," says Natural Areas and Preserves Manager Becky Hill, who, along with fellow staffers Emily Douglas and Claire Wood also served in AmeriCorps. "They will bring a passion and an energy that will increase our efficiency and our capacity. I can't wait!"
Let's Get to Work! These are our most pressing projects coming up this field season: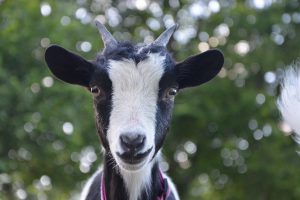 Wage war on garlic mustard with goats and volunteers. Yes, goats! An army of rent-a-goats will vacation at Clay Cliffs starting in May, "conservation grazing" on the densest infestation along M-22. They will munch plants to the ground before they can produce billions of seeds. The goats will be corralled with a temporary solar-powered electric fence and will bed down on site. Staff and volunteers will be freed up to concentrate on areas where the plant is sparse, pulling to prevent further spreading. Join us at a workbee to see the goats in action!
Oversee the construction of a new 5-mile mountain biking trail at Palmer Woods. We expect to have a contractor selected to begin trailbuilding by spring and permanent signage going up this summer. Stay tuned for lots of exciting progress here this year!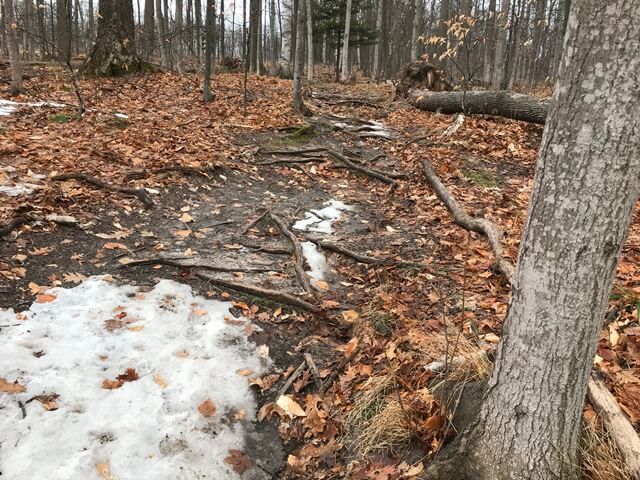 Restore the trail at Whaleback. The steep grade of this trail (above) has caused erosion over the years. Plans call for "water bars" to be installed, which will direct runoff away from the trail.
Improve the Kehl Lake boardwalk and observation deck. High water has wreaked havoc on this old structure. Stay tuned and if you have carpentry skills, please get in touch!
Blaze a new trail at DeYoung Natural Area. Thanks to volunteers from Chemical Bank, we got a great start on this new figure-eight shaped trail.
Want to help in our stewardship efforts? See our workbee schedule or email Claire Wood: [email protected].
Goat photo by Amy McIntyre, City Girls Farm