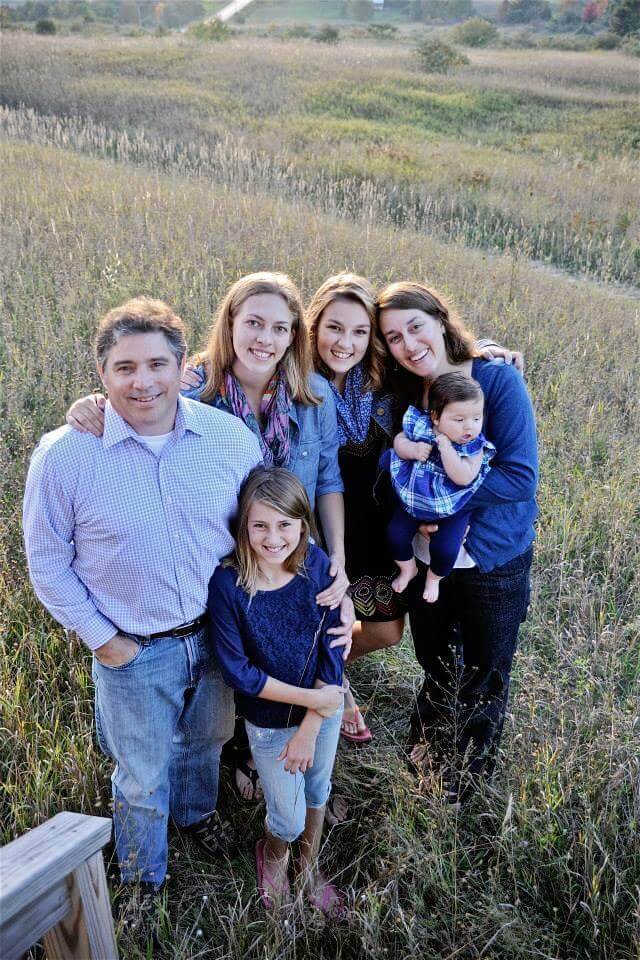 The Leelanau Conservancy Board of Directors is pleased to announce the selection of Tom Nelson as the next Executive Director for the Leelanau Conservancy.
"Many of our community members may already know Tom, who has been with the Leelanau Conservancy since 2004 and has served as Director of Farm Programs since 2008," says Board Chairman Larry Mawby. "Tom helped to design and implement the Conservancy's innovative FarmAbility Program and his strong relationship with Leelanau's agricultural community has led to the protection of over 5,000 acres of family farms."
Tom holds a BA from the College of Wooster and earned a law degree at Vermont Law School, specializing in Environmental Law and Policy. He and his wife, Stephanie, three stepdaughters and their four-month-old baby girl live in Centerville Township. They are deeply involved and invested in the Leelanau community.
Over two years ago the Conservancy began planning a rigorous process designed to ensure the identification and selection of a highly qualified individual to lead the Leelanau Conservancy into the future. A Board Search Committee interviewed four very impressive candidates from around the country, seeking the best person who would continue a tradition of excellence and bring the right skills to the job. Among these skills: Strong leadership capabilities, a deep commitment to and understanding of conservation – specifically of the work of land trusts.
Perhaps most importantly, the Committee looked for a person with a passion for Leelanau and its stunning natural features, productive and essential farmland, and communities who cherish all that Leelanau represents.
The Committee, which spent about nine hours with each candidate during an intensive interview process and was unanimous in its selection. Nelson will take over as Executive Director on January 1. Until then, he and current director Brian Price will work closely together to ensure a smooth transition.
"I'm absolutely delighted that Tom will take over the helm," says Price. "I have worked with him for the last 10 years and have the utmost confidence in his ability to lead our experienced and knowledgeable staff as well as our committed volunteers and supporters."
"The Conservancy has a strong foundation on which to build," adds Chairman Mawby. "Tom is the right person to continue Brian Price's 26 years of leadership." That leadership has led to the preservation of some of Leelanau's most iconic landscapes, critical wetlands and working farms. Under Price's tenure, 23 Natural Areas have also been established for residents and visitors to enjoy. Price has also built an organization that is in a strong financial position to continue its work, thanks to generous donors who believe in the Conservancy's mission of conserving the land, water and scenic character of Leelanau County.
"I can't adequately express the depth of my gratitude and sense of humility to be handed the baton of leadership at our Conservancy," said Nelson. "Because of so many people, this organization matters profoundly. I am looking forward to deepening the relationship the Conservancy has with landowners, our members and the community as a whole in the months and years ahead."
In a letter to its members, Mawby said, "I hope you will join me in welcoming Tom to his new position, and that you are as pleased as we are to have such a committed and capable person stepping up to lead us forward."