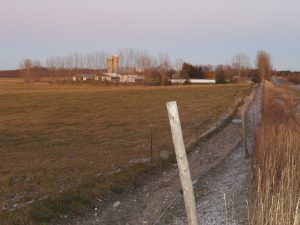 When Jerry Kelenske was a little boy, he didn't have many toys to play with. His parents were farmers who had their only child late in life. So he entertained himself by cutting out pictures of tractors and implements from supply catalogues and playing farmer. As he grew, he took on milking cows, tending orchards, and digging potatoes on the family's 90-acre plot. "He was always going to be a farmer," says his wife, Anna May.
Jerry tried for a time to pull away. He knew from watching his folks that farming was no easy life. He served in Vietnam, worked in a Buick factory, and eventually enrolled in an anesthetist program at Northwestern Michigan College, where he met Anna May.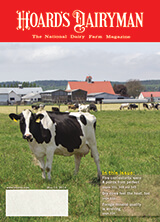 But his heart really wasn't in health care. She recalls finding him in the library, pouring over Hoard's Dairyman. His Physics textbook sat unopened as he scanned milk prices and read articles on how to raise trouble-free cows.
Anna May had also grown up on a farm. Her father, David Couturier, helped to start the Traverse City Farmers Market. He also had his own market selling everything from cherries to tomatoes to chickens he butchered himself. He taught his 11 children everything he knew. "You learn everything from growing," says Anna May. She never dreamed she would end up a farmer, but says after falling in love with Jerry "one thing led to another."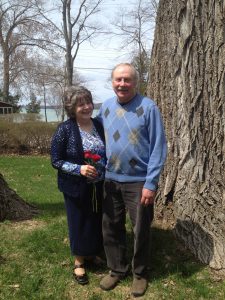 They were married in 1972 and bought a 40-acre farm along French Road. They repaired the old barn and bought 32 cows. Over the next 25 years, they had five children and their Sugarview Dairy herd grew to 65 (not including calves.). They bought more land—151 acres of which they have recently protected with a conservation easement.
Jerry says he chose dairy farming because of the steady paycheck milk provided and because he liked its "full cycle." "You take care of the cows and they in turn take care of you." he says. "Calves replenish the herd, manure feeds the soil, which grows the food for the herd."
From the beginning, he practiced sustainable methods, such as installing a complete animal waste system. In 1979, the Leelanau Conservation District named him Conservationist of the Year. "I subscribe to the theory that says it's not really your land; you are just a steward," says Jerry.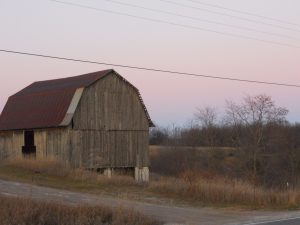 For 25 years, he rose at 4 a.m. to milk cows that never took a day off. "There are few businesses that are as demanding," says Jerry, noting that he couldn't have made it without Anna May, who did everything from helping to milk the cows and feed the calves to keeping his books—all while raising and caring for their large family. She also was active in the Michigan Milk Producers organization, making trips to Lansing and D.C. on behalf of dairy farmers.
Although it wasn't an easy life, both agree that it made for great family times, "working side by side." Their children's help was an important factor in their success says Anna, adding that the beauty here, and being able to see the sun rise and set, has enriched all their lives. Four of the Kelenske's children live nearby, and 14 grandchildren visit the Kelenske home that Anna May calls a "revolving door."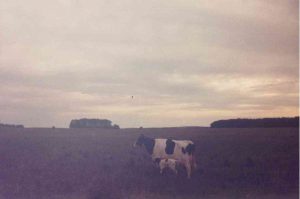 The couple is now in their 60s, and has only recently given up "dairying." Conserving their land has helped them to bridge the financial gap—and to put away something for retirement. They were paid for their development rights—the difference between what their land is worth as farmland versus its value as residential property. Funds came through the Federal Farm and Ranchland Protection Program and are matched by private donations to the Conservancy. The Kelenskes also donated some of their land value.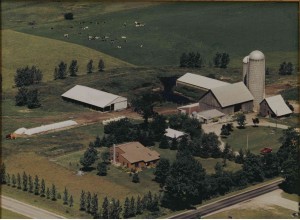 Jerry still raises cattle and grows hay, corn and other field crops. He'd like to see his kids take over one day "but won't push them in any direction." Jerry is glad that no matter who takes over, the land will stay in agriculture. Anna May is thankful that the open spaces she enjoys will remain. "We need more solace in this world," she says. "Everyone seems to be giving up too much of that."
Tom Nelson, Director of Farm Programs, says he appreciated the Kelenske's patience as they navigated the many steps involved in the federal program. "Sometimes, the process involves unexpected wrinkles, and that can be frustrating," adds Tom. "When the commitment is a shared one, good things happen. Really, you could not ask for finer partners than Jerry and Anna May."