2019: Tandem Ciders
2019: Tandem Ciders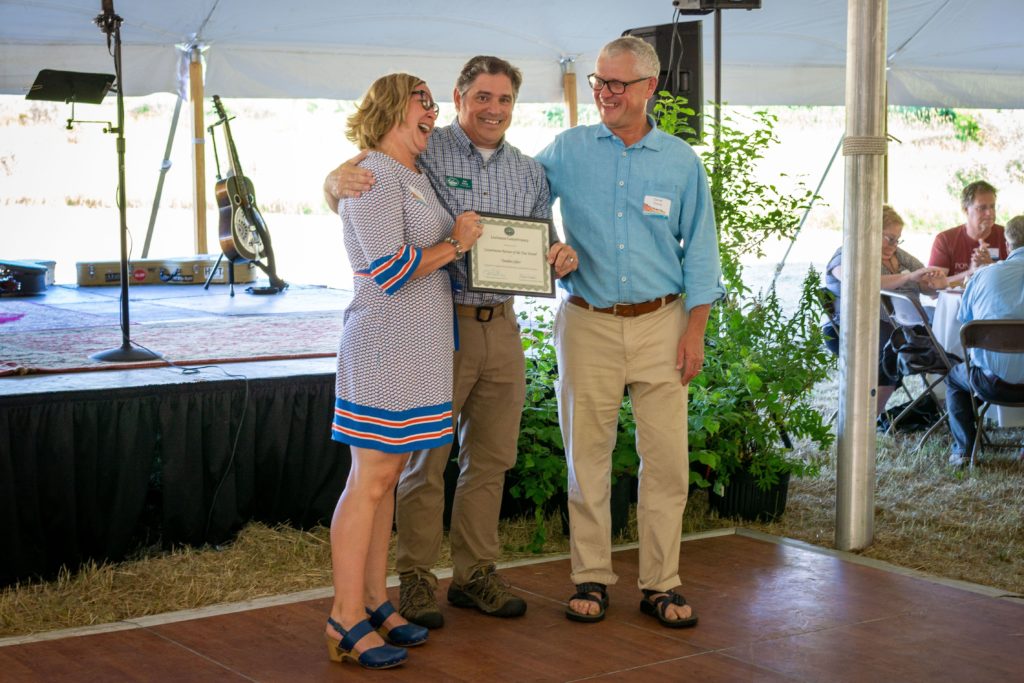 Owners Nikki Rothwell and Dan Young have donated their time, space, and funds over the past four years and are a big part of the success of Earth Week each year. These partners have the perfect venue to reach local families and the next generation. They are a true mainstay in our community and even source the apples used in their Smackintosh cider from some of the farms we have protected with conservation easements. 
(A Conservation Partner was not named in 2018)
2017: Northwest Michigan Invasive Species Network (ISN)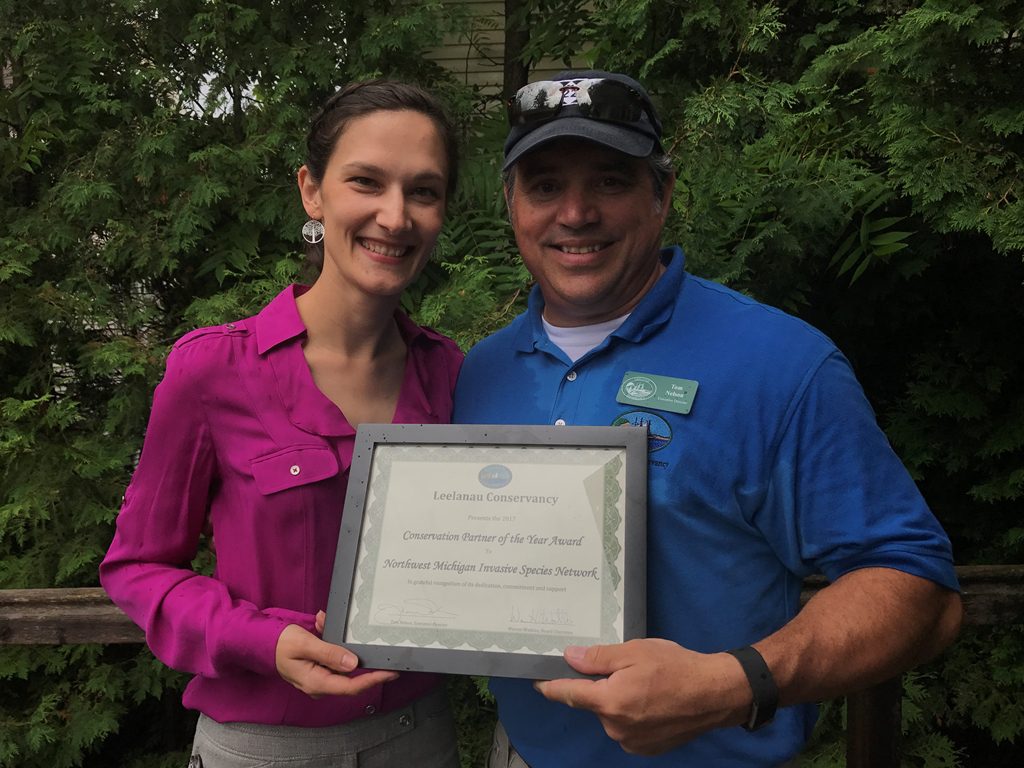 ISN provides invasive plant information, identification and treatment to both homeowners and to Conservancy staff and runs a "Go Beyond Beauty" Program. "The program recognizes and assists plant nurseries, professionals, homeowners and the Conservancy to sow native plants, which benefits and protects our region's natural resources," says Nelson. "Our region is viewed as a great example of championing its native species in large part due to fantastic work and collaborative efforts of the ISN."
---
2016: Leelanau Children's Center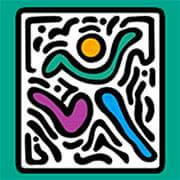 The Leelanau Children's Center was named Conservation Partner of the Year. "Since 2012 the Leelanau Children's Center Staff has taken on the job of organizing and running the ever-popular Kids Tent at the Picnic. Because they do, families with young children can attend and enjoy this event. The Children's Center has also been a great ambassador for the Leelanau Conservancy to the next generation for years. They take the children on hikes to nearby natural areas and are always including nature in their programming. We know that engaging the next generation is crucial to ensuring that Leelanau remains as special in the future as it is now, and the Leelanau Children's Center is a great partner in helping to make that happen.
---
2015: M22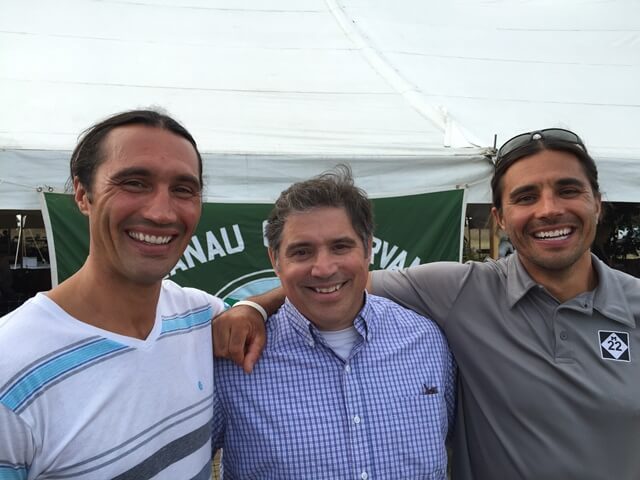 "Matt and Keegan Myers have built a business centered on getting folks out in nature, and celebrating and enjoying the places we protect," said Nelson. "M22 and the Leelanau Conservancy are perfect partners because we both value the same things." He called the company great ambassadors for the Conservancy to its customers and race participants, for collaborating to bring in new Conservancy members, and for donating a percentage of their sales each year to the Conservancy. In addition, the company donated four guaranteed slots to the 2016 M22 Challenge, which raised over $1,200 in the Auction.
---
2014: Cherry Bay Orchards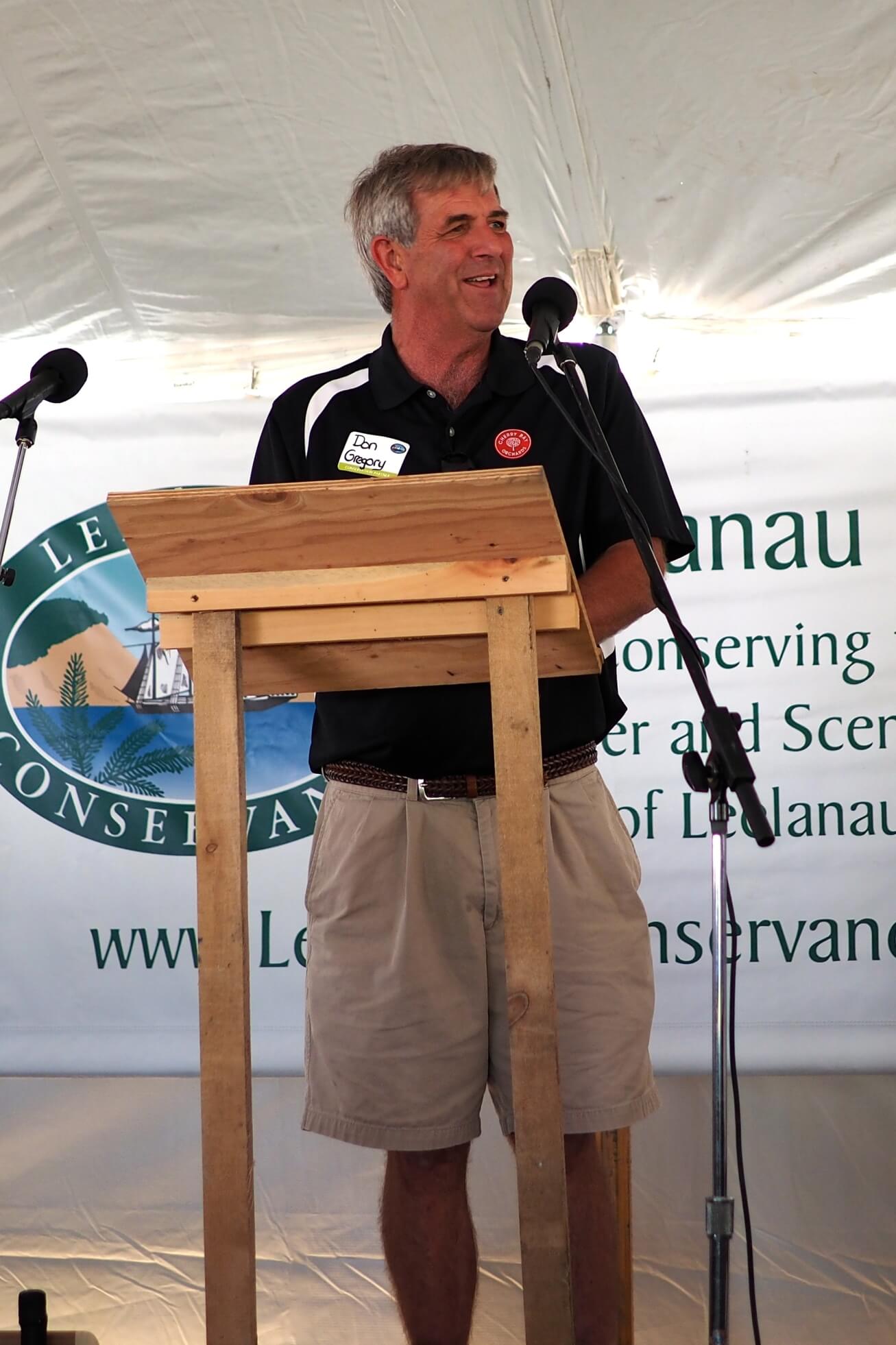 Don and Bob Gregory and their families bent over backwards to host our 2014 Picnic and prepare their "Top of the World" property so that everyone at the event had a beautiful experience. They donated cherries that day and for many years before that. The Gregorys have signed letters to recruit new members and have talked with other farmers on our behalf. And they have also protected land with a donated conservation easement.
---
2013: All Business Supporters
At our 2013 Picnic, in honor of our 25th Anniversary, we recognized all our business supporters and their years of dedication to the Leelanau Conservancy!
---
2012: Monstrey's "The Special Event Professionals"
Our words at the 2012 picnic: Dave Monstrey has been a Leelanau Conservancy member since November 3, 1988 – almost from the moment the organization opened its doors.
For years, he has generously donated the use of tents, tables and chairs for Conservancy Sustainers' Circle events. Gayle tells me that, for mid-sized events, he has the nicest equipment around and it's in high demand – yet he always shares it with us and does so graciously. When we appear on-site for Sustainer events, everything has already been perfectly set-up. Monstrey's then handles the removal of all the tables, tents, and chairs.
As you can imagine, this is a tremendous help to us and we appreciate it very much. Dave has also been instrumental in many other community endeavors and is a founding member of the Leelanau Trail. Learn more about Monstrey's, The Special Event Professionals.
---
2011: Epicure Catering in partnership with Cherry Basket Farms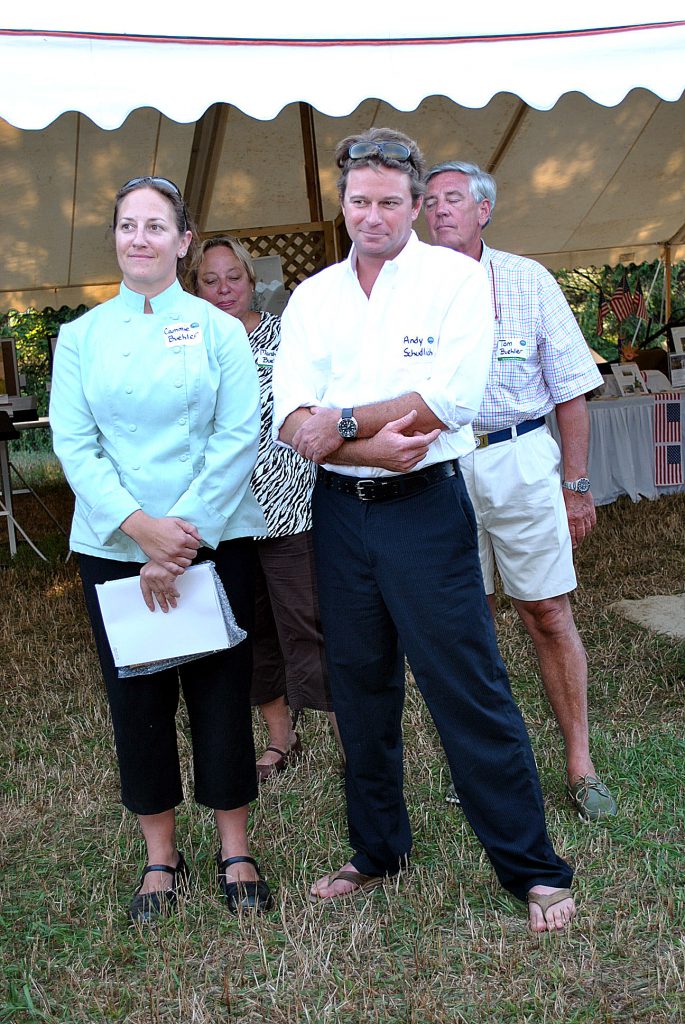 Our words at the 2011 picnic: "Last year, the fabulous morel dinner for 12 that Epicure Catering offers along with a Leif Sporck's morel hunt went for $8400. This dinner which takes place at Cherry Basket Farms, has raised thousands of dollars for the Conservancy over the years. Every year, since we began serving appetizers using local foods, Andy and Cammie have been a part of this great event.
Every year, Cammie and Andy quietly and effectively help put on dinners they host it at Cherry Basket Farms, which Tom and Marsha have lovingly restored. The huge success of their auction items over the years have been helped by their generous contribution of time and place. There's more to say, but that gives you a good idea of what great partners they have been." Learn more about Epicure Catering.
---
2010: L. Mawby Vineyards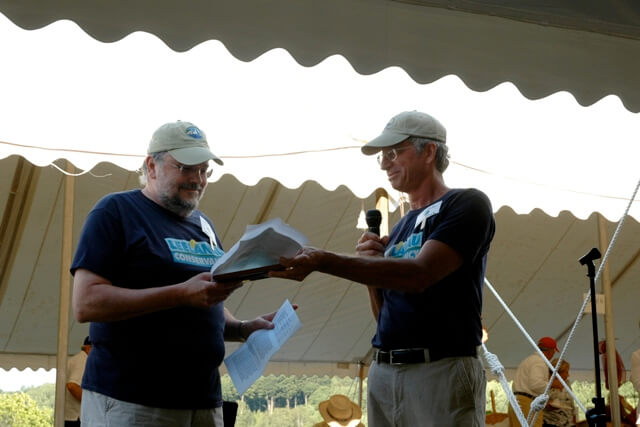 Our words at the 2010 picnic: "Larry Mawby has served on our board for 10 years, has been a stalwart supporter of our farmland protection programs and came up with the idea for our Conservancy Wine program. We are really lucky to have his passion and his creativity working on behalf of the Conservancy. But the business of L. Mawby Vineyards has also been great to us. And that includes Larry's business partner, Stuart Laing. Stuart, his wife Sharon and their sons Mike and Pete joined Larry a couple of years ago in the business.
L. Mawby Vineyards was the first winery to produce a Conservancy Wine and donates a portion of proceeds from sale of wine to our Farmland Fund. This led to 6 other wineries following suit and his own winery's contributions every year has helped us to protect Farmland. Like Roger Newton, Larry and Stuart also have preserved their 32 acre farm near Suttons Bay through a conservation easement. Every time we ask L.Mawby Vineyards to donate wine for an event, or create special bottles for our donors, they are happy to oblige. The winery has also hosted some of our events as well." Learn more about L. Mawby Vineyards
---
2009: Biggs Construction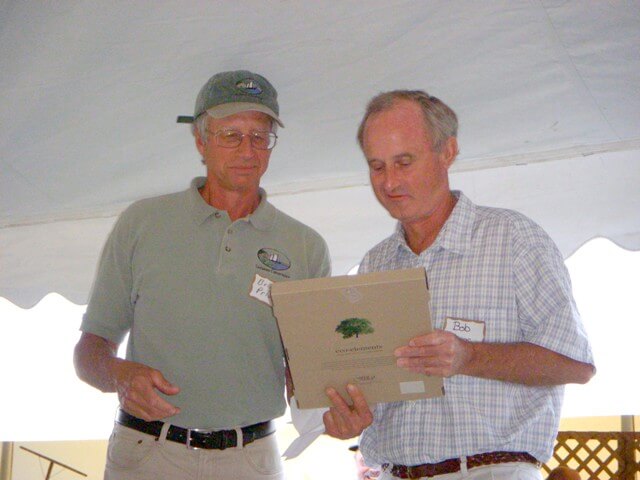 Our words at the 2009 picnic: "Bob has helped the Conservancy in innumerable ways over the years. He played a key role in helping us reach out to neighbors near our Narrows Natural Area and helped us successfully negotiate a way to convince Consumers Power to put their power line near the Cherryland Power line, thus avoiding much damage to the natural area."
Most recently he and his crew have worked at our DeYoung Farmstead. They rebuilt the porch on the old farmhouse and did an artisan job. His crew also re-roofed the house and waterwheel building. Bob has been very generous with both his time and expertise always with an eye toward keeping our construction costs down. On a side note, Bob has also been a longtime supporter of our Blues at the Bluebird event. And finally, in his Gills Pier neighborhood he's taken a lead role in eradicating the invasive species, autumn olive. Learn more about Biggs Construction.
---
2008: Leelanau Conservation District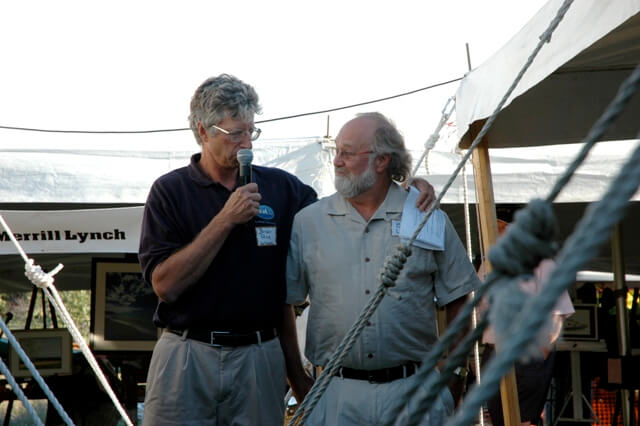 Our words at the 2008 picnic: "Executive Director Buzz Long, retired Executive Director Judy Egeler and the Board and Staff of the Leelanau Conservation District have been our partners in many conservation-related projects over the years, such as water quality monitoring, restoration and forest stewardship, in addition to all of the wonderful work they have been doing for decades here in Leelanau County. In 2007-08 particularly, the Conservation District has been instrumental in working with us to reach out to the farming community to help create new tools that will help keep working family farms in family ownership and capitalize on our strength of our agricultural heritage.
The District has always been a friend to family farmers here in Leelanau and we are looking forward to deepening our partnership as we move forward to help ensure that family farms are not lost but rather handed down to the next generation of farmers. They were also instrumental in partnering with us, the Leelanau Enterprise, the Gregory Family,Cherry Republic, Enterprise Printing and the Bay Area Transportation Authority to host the wildly successful First Annual Blossom Tour in 2008." Learn more about the Leelanau Conservation District.
---
2007: KAL Excavating of Omena/Northport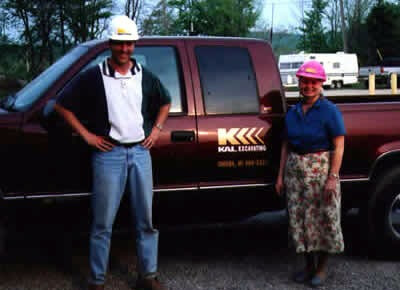 Our words at the 2007 picnic: "Over the last 2 years, Joan generously donated labor services to repairing the Kehl Lake Parking area in 2006 when we focused on upgrading this natural area and added the new trail. Joan and her son, Nate, have worked with our stewardship director, Jenee, on projects at our DeYoung Natural Area. They created the parking area there and really went above and beyond with their work removing the autumn olive and cherry orchard at DeYoung."
KAL Excavating also completed an exceptional job at repairing the parking lot at Chippewa Run as we focused on this property and added another new trail. They have been members since 1993. We hope to continue our many-year relationship with KAL, who we see as a great example of a local Leelanau business giving back to this community through their generous work on our natural areas. Learn more about KAL Excavating.
---
2006: Grobbel Environmental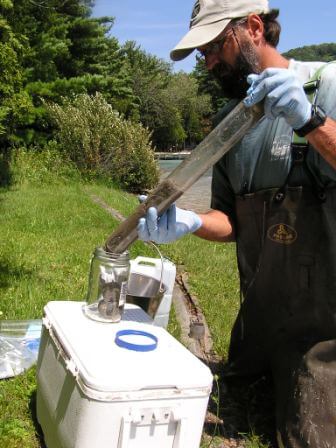 Our words at the 2006 picnic: "Chris Grobbel has been incredibly helpful and generous to us over the years. Chris's work has been essential to the creation of the DeYoung Natural Area. He has really been a creative and open business partner. Really resourceful when it comes to restoration on DeYoung—has shared expertise and resources and best methods to do this. Restoration is a big part of what's ahead at DeYoung, a work in progress, and Chris has gotten us off to a great start and we know he'll be a great partner in the future."
Learn more about Grobbel Environmental.
---
2005: Bluebird Restaurant and the Telgard Family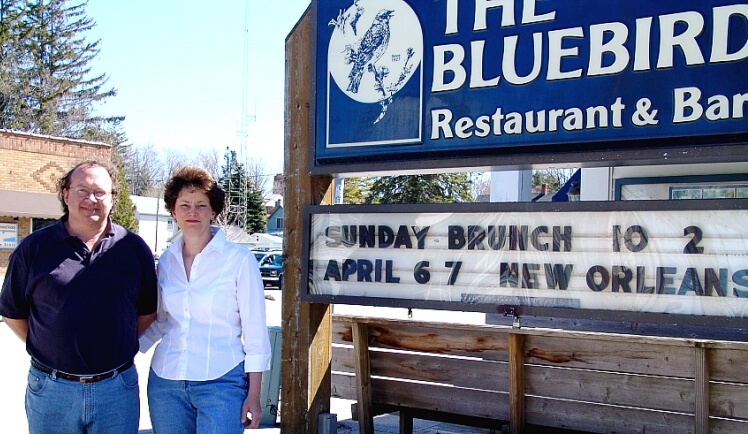 Our words at the 2005 picnic: "The Telgard family has been incredibly helpful and generous to the Conservancy over the years. They have hosted our Blues at Bluebird winter fundraiser since the early 90s. They have donated to or underwritten many other events throughout the years. Skip participated in our Community Forum last year and understand the connection between the health of his business and the beauty of Leelanau County." Learn more about The Bluebird
---
2004: Leelanau Communications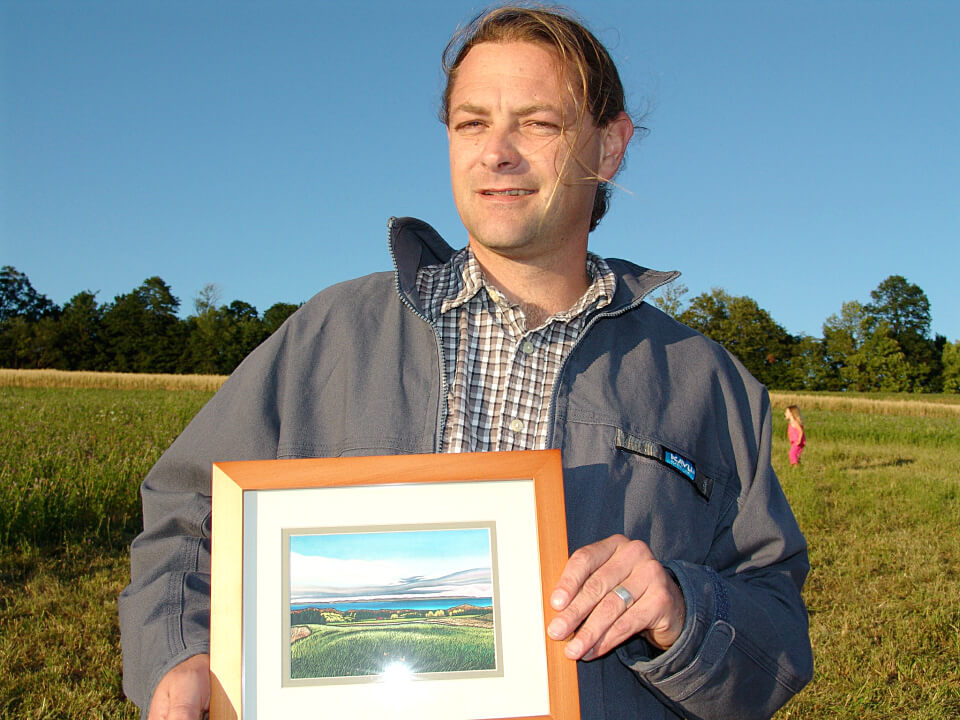 Our words at the 2004 picnic: "Andy MacFarlane and Jeremy Steck have been incredibly helpful and generous to us over the years. They set up and maintain our website and have been absolutely invaluable to us in helping us to conduct our online auction. We know that there are many ways to get our message out, and the internet is becoming increasingly important. Having the support of Leelanau Communications as we move further into this arena is just a wonderful thing. We are really grateful for their help and support." Learn more about Leelanau Communications.
---
2003: Peninsula Title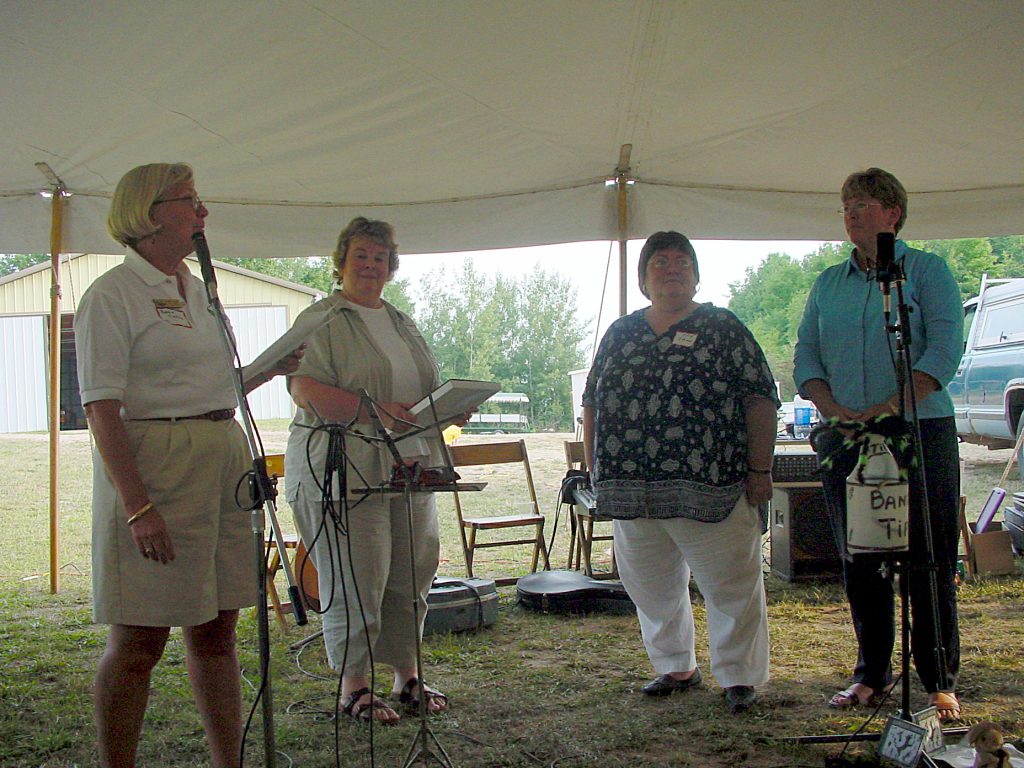 Our words at the 2003 picnic: "Tim Haring and his staff have provided the Leelanau Conservancy with exceptional real estate, legal, title and closing assistance. Together with his dedicated staff, Tim has helped us to navigate some of the most complicated and involved real estate transactions in our history." Learn more about Peninsula Title.