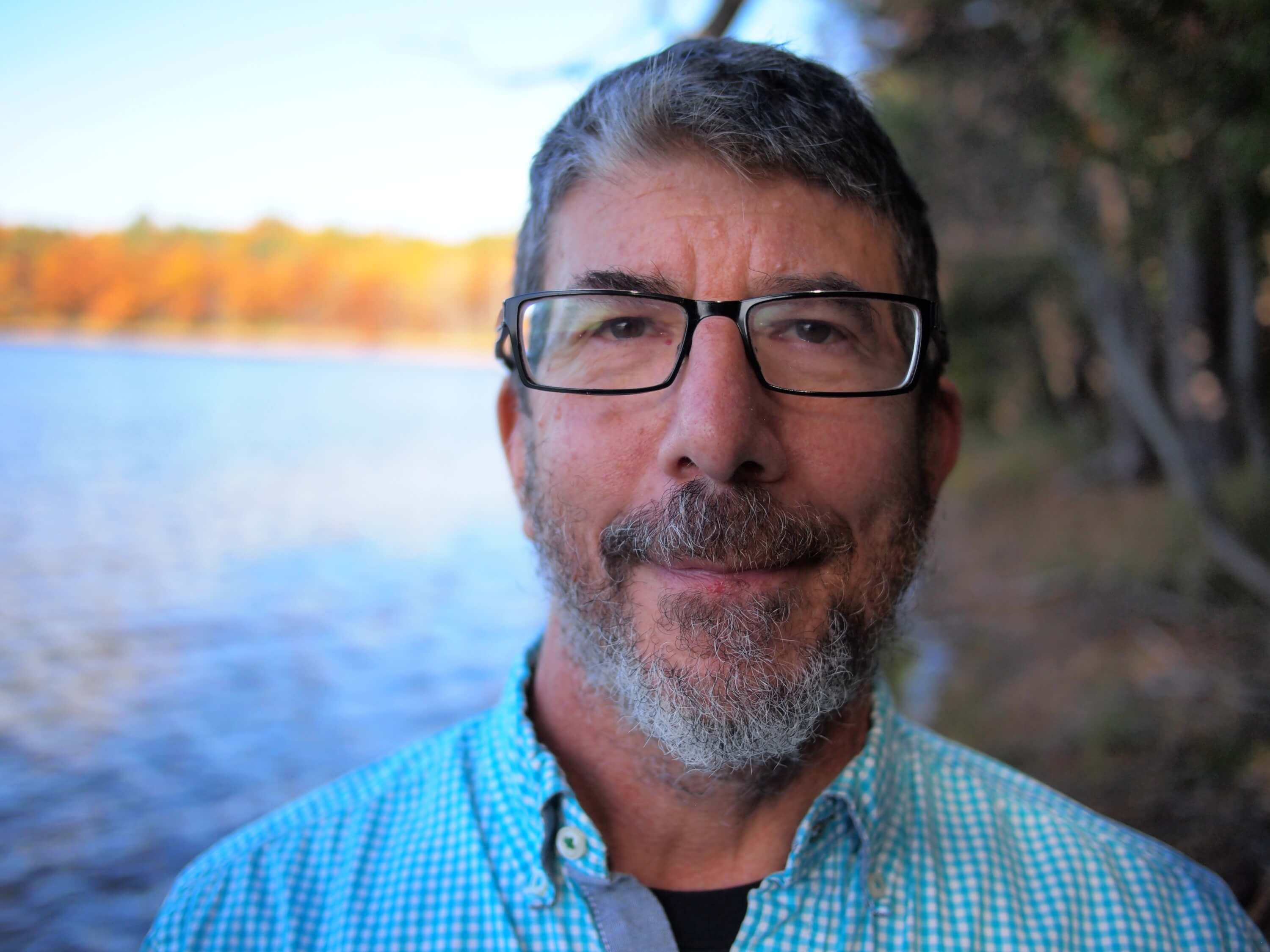 Rick grew up in the suburbs of Chicago and learned to fish at a neighbor's summer retreat deep in the woods of the Upper Peninsula of Michigan when he was 8 years old. As a boy, he also learned to love even more of the outdoors while attending a summer camp for 3 years in the woods on a small lake in northwest Wisconsin.
After attending the University of Michigan and obtaining a bachelor's degree with an Urban Studies major, Rick went to work at the Ecology Center of Ann Arbor, running the nation's second largest recycling center, as well as working with a small staff to lobby for environmental legislation both locally and statewide, leading to Michigan's returnable bottle bill, as well as eventually, Ann Arbor's curbside recycling program, one of the first in the country.
A career shift took Rick back to Chicago where he spent ten years working on film sets in many crew positions and varied commercial and entertainment projects. Marriage led to a more stable lifestyle, and 7 ½ years working at an advertising agency in Chicago (DDB Needham, now DDB) in their advertising production department. From there, Rick went to the corporate side in advertising production, with stints at Kraft Foods and Miller Brewing Company, Hasbro Toys, and a brief stint as a marketing director at a dot.com company that went dot.bomb.
Since 2001, Rick has had his own consulting business, helping national advertisers producer their TV commercials cost effectively, helping them find new marketing partners through RFI and RFP processes, and advising on advertising agency compensation for his clients. Rick and his wife Silvia have lived full time on Kehl Lake since 2009, and have two lovely, grown and married daughters, one in New York and one in Traverse City. They have been active with the Conservancy almost since its founding having donated money for the original acquisition of the Kehl Lake Natural Area, as well as being one of the Conservancy's earliest easement donors.