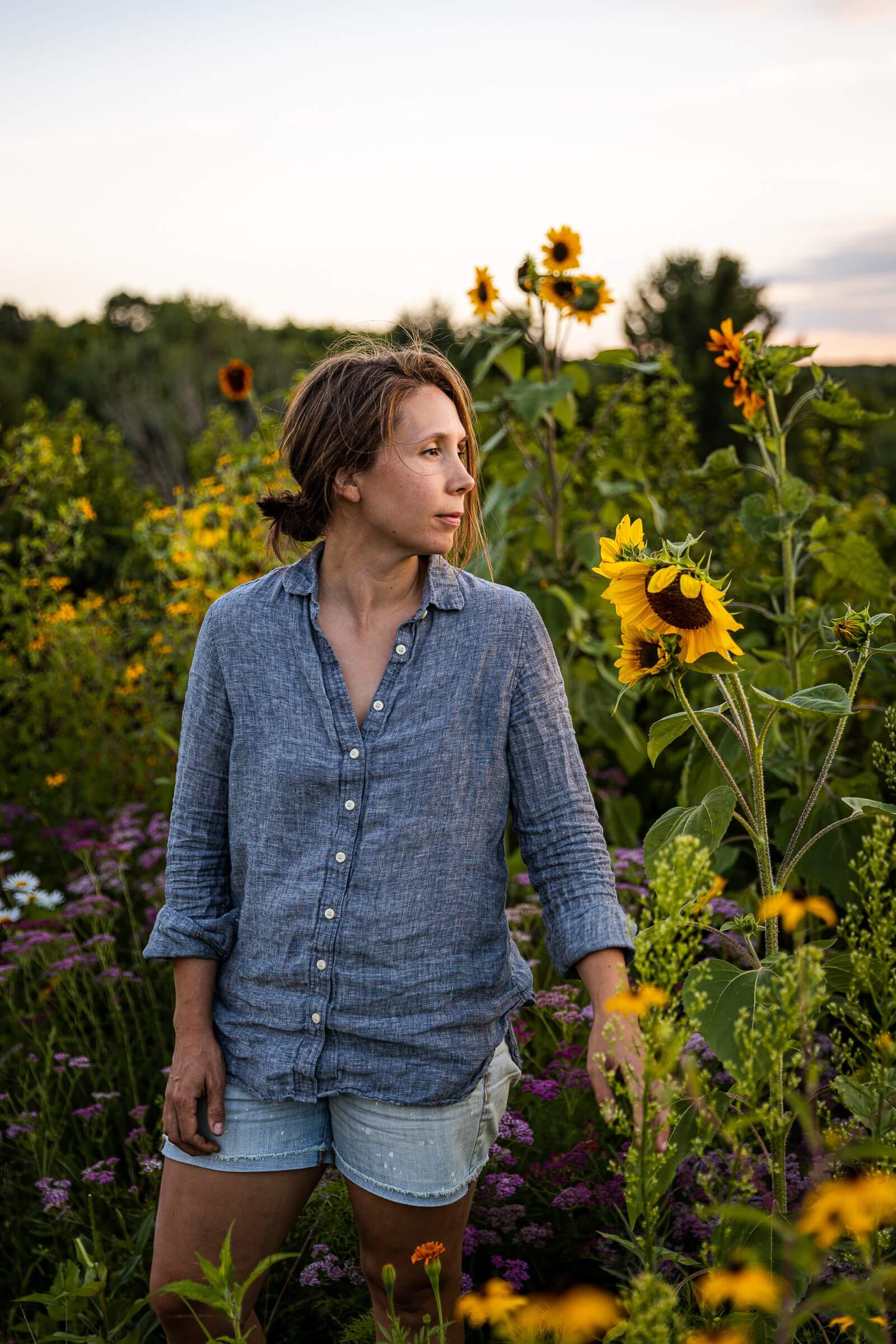 Ever since she was a young child, Megan Gilger has been enamored with the ways of nature. Being from Harbor Springs, Michigan where she grew up wandering the rows of an intown acre-lot garden her grandfather grew, her passion for gardening has been ingrained in who she is. Though she moved often as a child, the background of home and seasons that detail the way of life in Northern Michigan, were always apart of her life.
Megan is a third generation gardener, writer, and teacher sharing her wisdom through her company, Fresh Exchange. She hosts online courses, a podcast, and online community that help to bring people back to nature through their gardens so they can more deeply connect with themselves. From teaching how to regeneratively grow your garden with what nature offers us to writing weekly reflections that communicate the way the seasons and nature offer us wisdom throughout the year, Megan is deeply passionate about making people feel confident in their gardens and selves.
In 2016, Megan and her husband Mike rooted themselves here after starting their family, by taking responsibility for their 15 acres in Leelanau County. They slowly have been rebuilding the land from a rocky sandy landscape into a frolicing ecosystem that safely houses native plants and insects while they raise their two young children. Outside of the garden and teaching, Megan enjoys running, swimming, cooking, water sports, downhill and cross-country skiing.