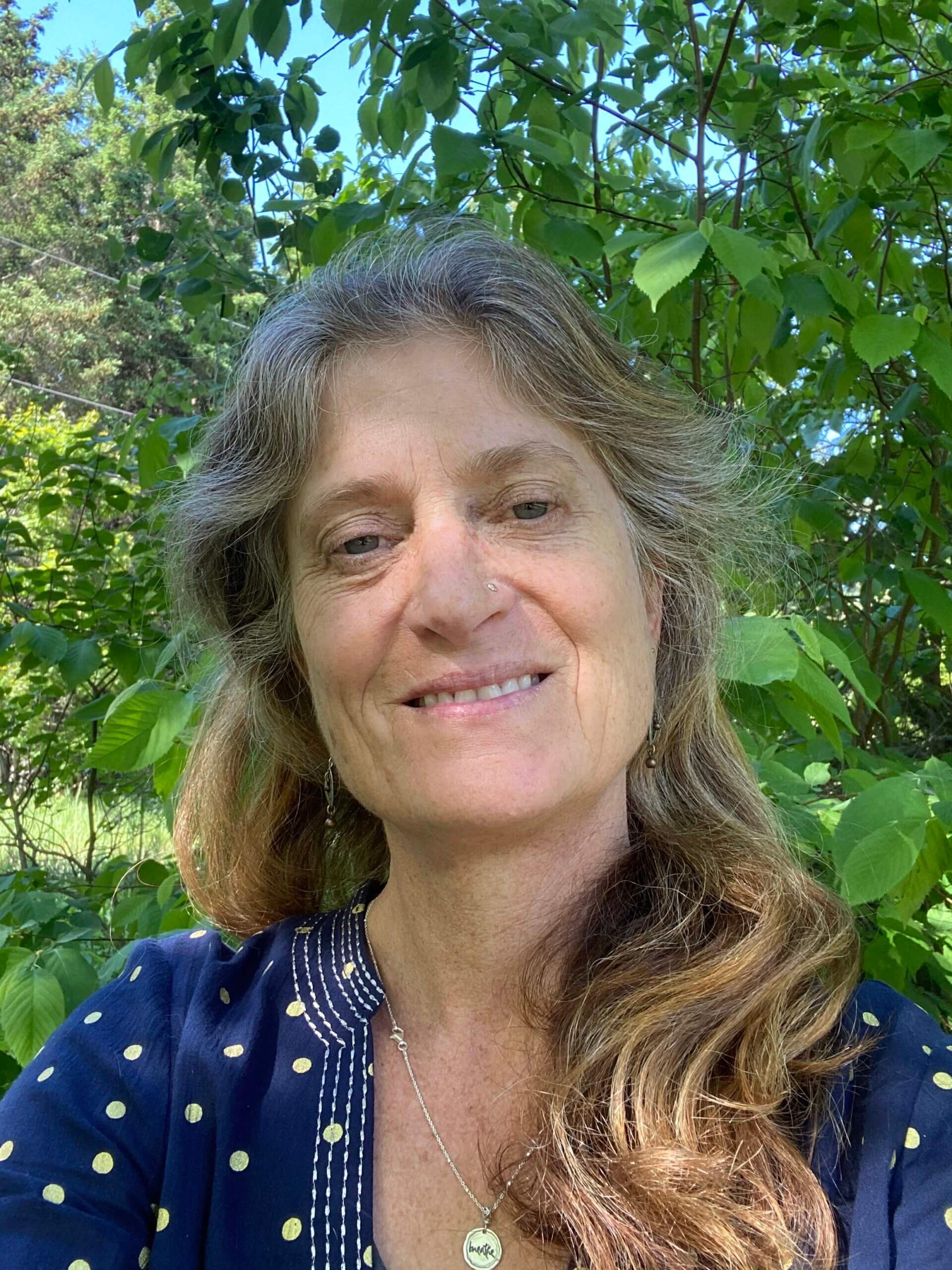 Kim joined our staff in March of 2018. She works to secure conservation land acquisition projects on farmland and natural areas throughout Leelanau County. Her work includes adding to the land portfolio of the Conservancy's natural areas and preserves, as well as helping other local municipalities add to their public parks. The bulk of Kim's time is working directly with private landowners to help turn their long-term wishes for their lands into permanently protected conservation easements.
Her professional experience has been in both public and private conservation lands management, as well as environmental interpretation, working for California State Parks and the University of California's Natural Reserve System. Most recently, Kim served 15 years as the Stewardship Director for the Elkhorn Slough Foundation, a land trust off of California's Monterey Bay. She has also served on the board of directors for numerous environmental conservation-based nonprofit organizations. She has a passion for restoring natural areas, controlling invasive species and managing working lands (farms and ranches). Kim is happy to be back "home" in northern Michigan and is excited about working on land protection in Leelanau County.
She was born and raised in Michigan, growing up on Grand Traverse County's Old Mission Peninsula. Her parents introduced her to Leelanau County on regular weekend outings. Subsequently, she and her family and friends spent lots of time exploring Leelanau's natural areas where she gained an appreciation for the rural way of living, small towns, abundant natural areas of the region and most of all for Lake Michigan and the dune systems. Her love of water and coastal areas drew her out west to study marine biology where she earned an undergraduate degree in biology at University of California, Santa Cruz and a master's degree in environmental studies at Antioch University, Seattle.