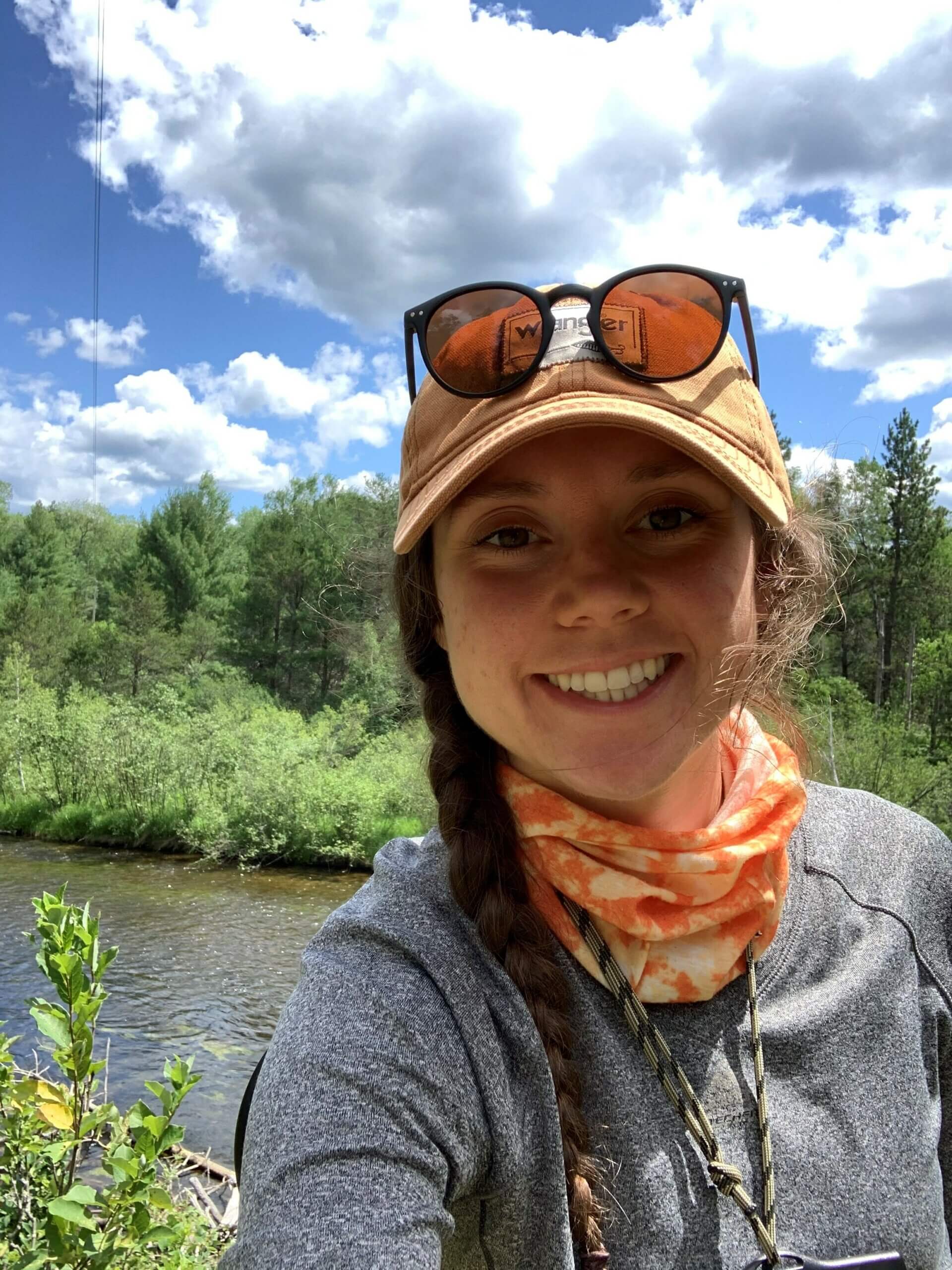 Katelyn Maylee will join the Leelanau Conservancy in January 2022 to serve as an Easement and Restoration Technician through Huron Pines AmeriCorps.
Katelyn is a lifelong Michigander and a graduate of Central Michigan University, where she earned a BS degree in Environmental Science and Outdoor Recreation. She also holds a professional certificate in Geographic Information Systems from Michigan State University. Katelyn served as a Conservation Intern and frequent volunteer for the Chippewa Watershed Conservancy, based in mid-Michigan, where she gained experience in many facets of land trust work and stoked her passion for protecting resources in the state she calls home. Katelyn has also worked as an outdoor adventure guide in central and northern Michigan, and in administrative roles at Central Michigan University.
In her spare time she enjoys fishing, hiking, cooking, traveling, and attending concerts. She is excited to join the Leelanau Conservancy team and contribute to their important work in Leelanau County.