From native plantings, to hand pollinating and seed collection, to controlling erosion, and monitoring for and removing invasive species, our stewardship staff and volunteers work year-round to maintain the high quality of our natural areas and preserves.
Invasive Species Management
The Leelanau Conservancy expends a lot of energy to control non-native, invasive plant populations on our public lands. This is the first and a critical step in the restoration of wild lands. We work with many partners including the Michigan Invasive Species Network, MSU Extension, townships, schools and citizens to help control invasive plants and bring the system back into balance. We have help from federal grants and generous donors and use a number of best management practices including conservation grazing, mechanical control and when necessary and appropriate, chemical control.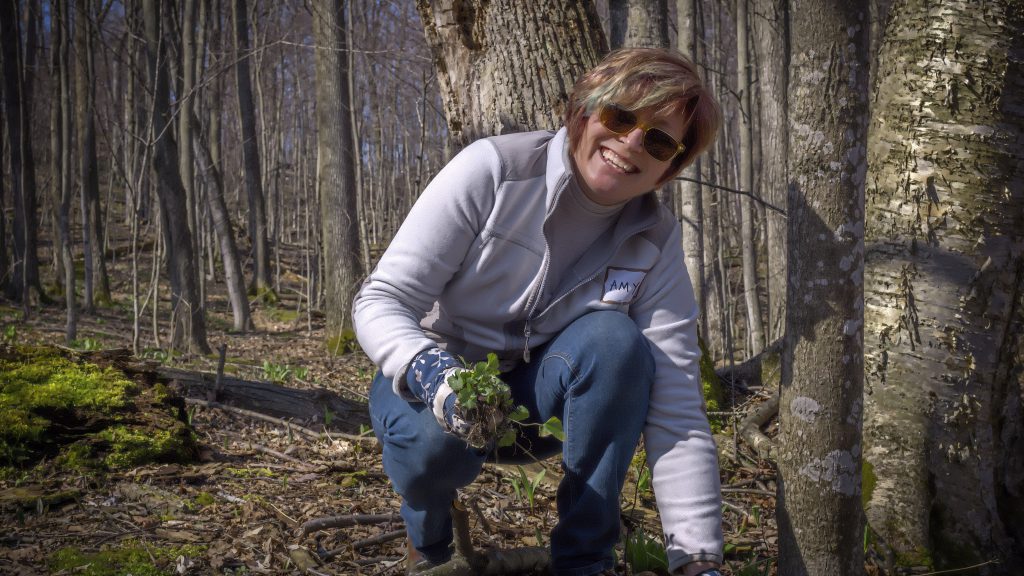 Native Plant Restoration
Whenever we can, we strive to get more native plants into the landscape. This includes replacing non-native shrubs with insect and bird-loving native shrubs at places like Chippewa Run, or helping to rebuild a declining population of showy lady slippers at our Soper Natural Area. This effort involves hand-pollinating flowers for increased seed production, or spreading wildflower seeds in areas with exposed soils, and also reforesting old agricultural fields with trees and shrubs to rebuild habitat. This even includes increasing milkweed and other butterfly-loving plants on our Leland Village Green to create butterfly habitat. We've had big projects where we've collected seeds and plants in jeopardy of demolition, had them grown out to then be placed back in their respective locations.
Erosion Control
With our characteristic sandy soils in Leelanau County some of our restoration work includes erosion control. When soils are continually compacted or shifting it can disrupt native plant growth and also the way water travels. Our work may include installing erosion fencing to build soils back up or re-routing trails to help with water movement.