Richard Swan grew up climbing trees and playing in the pristine stream on the land that has been owned by his family for the last 140 years. As an avid fly fisherman and self-identified tree hugger, he says he is delighted to have worked with the Leelanau Conservancy to forever protect this fragile cold-water trout stream and hardwood forest.
He worked with Conservancy Director of Land Protection Matt Heiman, who says, "The land is located in Elmwood Township, close to Traverse City and is under tremendous development pressure—potentially the highest pressure in Leelanau. It easily could have accommodated 30 home sites, which would have certainly impacted the stream and ultimately the water quality of Grand Traverse Bay."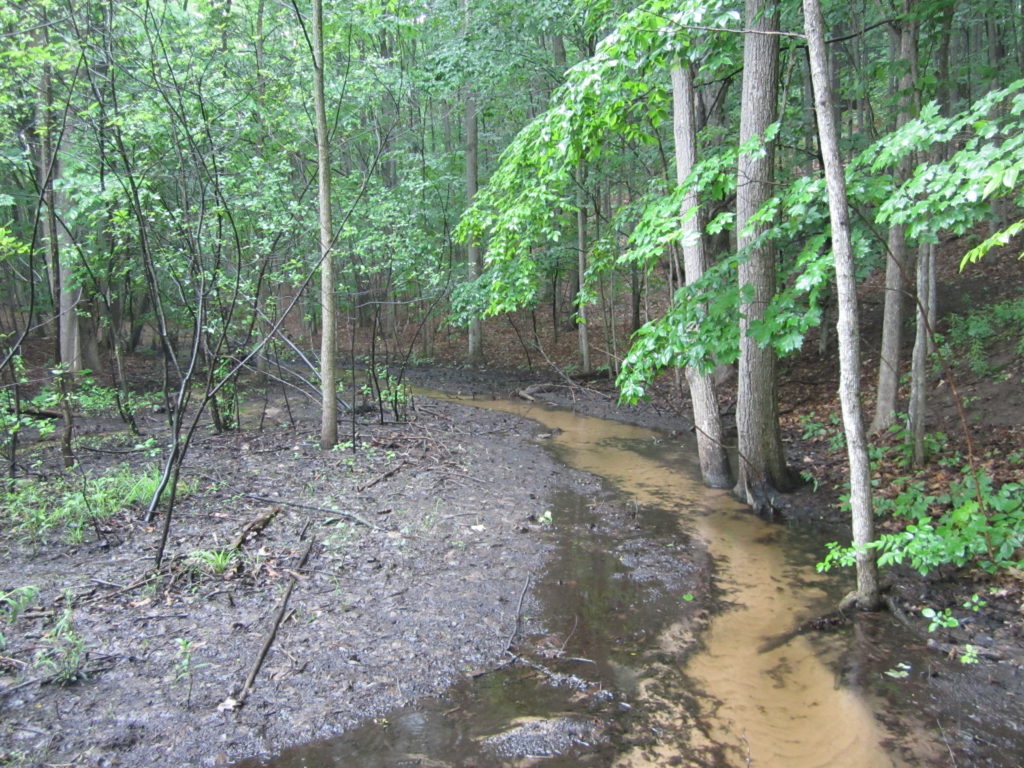 The Conservancy has purchased a conservation easement from the Swan family that will forever keep the land in its natural state. Richard donated 25% of the cost of the project and a grant from the Clean Michigan Initiative along with your donations made it happen. The land, with its many groundwater springs and seeps, remains in private hands and is not open to the public.
Richard, 75, grew up in Traverse City. He lived within walking distance of Hickory Hills and often skied after school. Upon graduating from the University of Michigan, he took a job in the ski industry, and relocated to Reno, Nevada, his current home. But he comes back to Leelanau often and says he has been thinking for a long time about protecting the land and its pristine creek.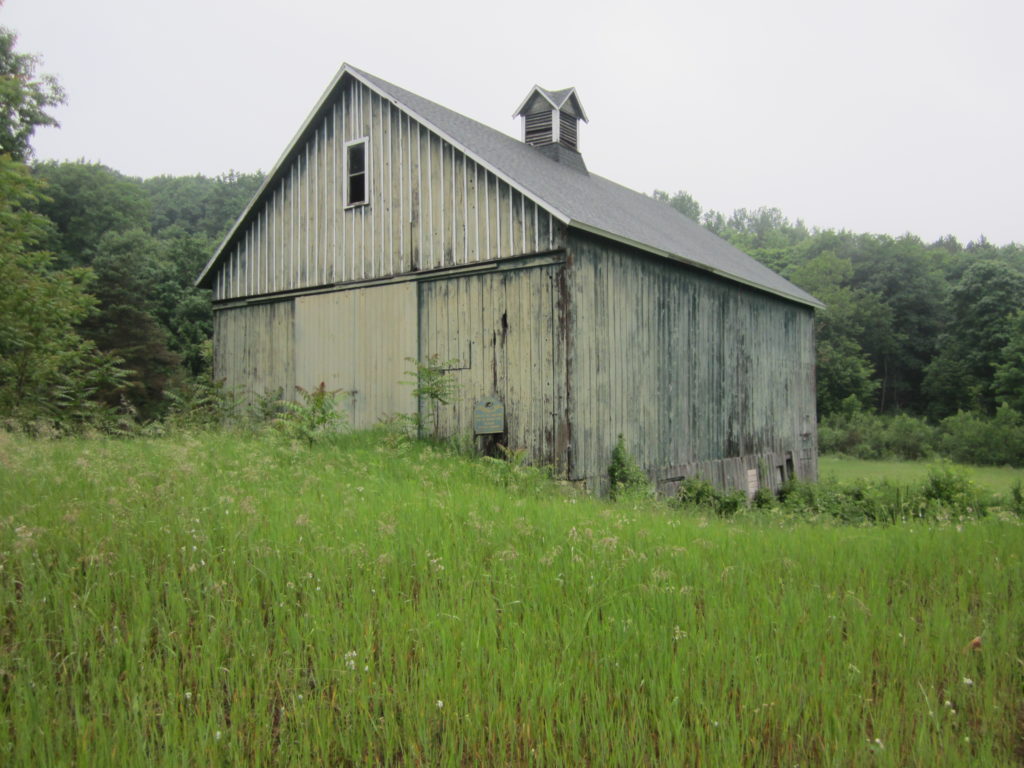 Richard's 74 acres were originally purchased by his great-grandfather, Peter Swan, a young Swedish immigrant. Dick notes the timeframe of the purchase was about 1870, "six years before Custer's last stand." Peter didn't homestead the land, but bought it from the man who did.
Peter reportedly panned for gold in California during the gold rush, which earned him enough money to buy the farm. Richard still treasures a nugget of gold that was passed down through the generations. Peter cultivated an apple orchard and a dairy herd, and grew hay and corn. He had four children, including Richard's great-aunt Ella, who would play a key role in Richard eventually coming to own the family land.
Ella purchased the farm for $1500 from her siblings after her father died in 1918. But she did not farm the land, and it has been fallow for the last 100 years. A beautiful centennial barn on the property whispers of its past.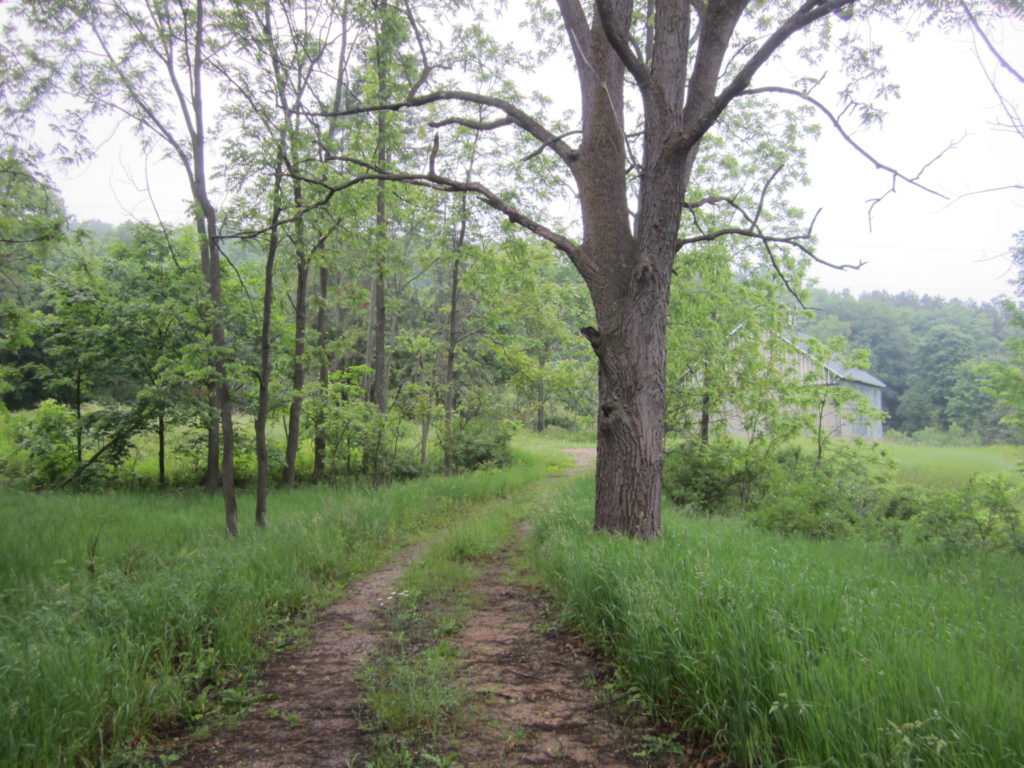 "Ella inherited Peter's adventurous spirit," says Richard. "She was a modern woman and became a bread winner after being trained as a chiropractor in Illinois." Ella and her husband, also a chiropractor, moved back to Leelanau and practiced out of a home they built on the farm. They had no children.
Ella took a liking to Richard, who visited the property often. When Richard was home from college one summer, he told Ella that he would like to buy the farm someday. He proposed making payments as soon as he was able. "She liked that idea, and I think that she also liked that I didn't just ask her for it," he says. When Ella died a few years later, Richard was stunned to learn that she had willed the land to him.
"It was mind-boggling that she left it to me and I feel responsible to take good care of it," he says. Even though he or his kids will likely never farm the land, he hopes that someone else will on a 15-acre portion allocated to agriculture. As for the hardwoods, creek and wetlands, "they will stay natural in perpetuity, which is what I want," says Richard.
From his home in Reno, Richard, a fan of national parks, closes by saying, "I just read last night in a World Wildlife Fund article that half the wildlife on Earth has vanished since 1978. That's alarming. Every piece of habitat saved is an oasis for living things. As a nation, we should be preserving natural habitat on a much bigger scale."
ENVIRONMENTAL IMPACT: If the Swan land were developed instead of preserved, what would the impact be? Matt Heiman, Director of Land Programs, says that conserving the Swan property "annually prevents five tons of sediment, 217 pounds of nitrogen and 20 pounds of phosphorus from entering tributary streams that flow into West Grand Traverse Bay.