When you retire at 55 from the Chrysler Corporation as its assistant treasurer, and then become a cherry farmer for the next three decades, what does that look like? Tom and Louise Lawton left their Birmingham life behind, rehabbed an old farmhouse and plugged into the Leelanau community in the 1970s.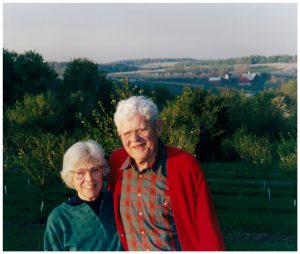 The Lawtons have since passed away, but in early September, their four adult children forever preserved the family's 210-acre farm near Suttons Bay. Daughter, Kathy Heye, says, "My parents would be so pleased. My dad loved that land and I hope he knows somehow that it's always going to stay a farm."
Winding along county roads north of Suttons Bay, past rows of cherries and high-density apples, you may have passed the beautiful Lawton Farm. In 2014, 20 acres of this historic farmstead were protected with a donated conservation easement, with plans to preserve an additional 210 acres.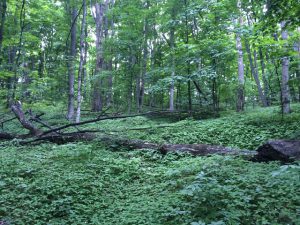 This fall, the family's goal to do just that was realized through a federal purchase of development rights program. This makes the Lawton Farm the fourth farm project in the last 12 month to be completed. Stay tuned for a more in-depth story to come about the Lawtons and their unique second act. In the meantime, let's all celebrate four family farms totaling 670 acres being preserved in the last 12 months! Your support helped make it all happen.
Posted 10-2016