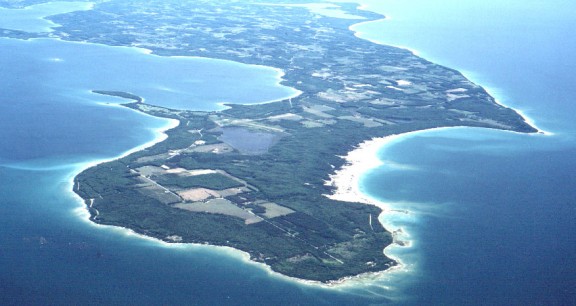 Reports for "All Lakes"
These are water quality reports that show all the sampling locations on all the lakes. You can download a pdf of a chart showing the information in a visual format. Or you can download the excel spreadsheet with the data behind the chart.
Nitrogen:Phosphorus (N:P) Ratio All Lakes 1990-2014 Updated 9:55am 03/12/15

Calculating a relatively simple Nitrogen/Phosphorus (N/P) ratio can sometimes provide a useful clue as to the relative importance of nitrogen or phosphorus toward the abundance of algae in a waterbody. Studies of Leelanau County lakes have shown that the ratio of total nitrogen to total phosphorus (TN/TP) may indicate which nutrient plays the most significant limiting role.

Average Total Phosphorus (TP) All Lakes 1990-2014 Updated 9:56am 03/12/15

Phosphorus is often the limiting nutrient for plant growth, meaning it is in short supply relative to nitrogen. Phosphorus usually occurs in nature as phosphate, which is a phosphorous atom combined with four oxygen atoms (PO4-3). Testing for total phosphorous (both inorganic and organic phosphate) provides you with a more complete measure of all the phosphorus that is actually in the water.

Average Trophic Status Index (TSI) All Lakes 1990-2014 Updated 9:56am 03/12/15

The Trophic State Index (TSI) is estimated by using water quality measurements and a mathematical formula (Carlson, 1977). TSI numbers are calculated using three different lake measurements: water transparency, and phosphorus levels, and chlorophyll-a.  Chlorophyll-a is the green pigment that algae use to capture the energy of the sun. It is used as an indication

Average Temperature All Lakes 1990-2014 Updated 9:57am 03/12/15

Water temperature (measure of heat energy) is a major regulator of physical, chemical, and biological processes occurring in lakes. The unique temperature-related properties of water, including its high specific heat, high latent heat of vaporization, and particular density-temperature relationships govern all life processes. Temperature not only plays a critical role in determining the types of aquatic life that can survive in a lake, but strongly influences spawning times, metamorphosis, and migration and it also controls the reproduction, growth, and development rates of all aquatic species. In general, warmer water temperatures accelerate living processes (chemical and biological reactions double for every 10°C [18°F] increase in temperature), while cooler temperatures suppress these processes.

Average Secchi All Lakes 2000-2014 Updated 9:58am 03/12/15

Water transparency is measured with a black and white disk called a Secchi disk. The Secchi disk is lowered into the water until it cannot be seen. The depth at which it is no longer visible is called the Secchi depth. The water transparency, or Secchi depth, is dependent on the density of suspended materials in the water.

Average pH All Lakes 1990-2014 Updated 10:04am 03/12/15

A pH of 6.5 to 8.2 is optimal for most organisms.  Rapidly growing algae or submerged aquatic vegetation remove CO2 from the water during photosynthesis, significantly increasing pH levels.           pH levels > 9.0 begin to be harmful to salmonids (trout) and perch.   Rainwater naturally has a pH of 5.5; pH < 5.5 is harmful to freshwater shrimp, snails, and clams; metals normally trapped in sediments may be released into the acidified water.   Acidic <  6.5 pH                      Basic > 7.5 pH

Average Nitrates/Nitrites (NOx) All Lakes 1990-2014 Updated 10:05am 03/12/15

Nitrate (NO3–): Generally occurs in trace quantities in surface water. It is the essential nutrient for many photosynthetic autotrophs and has been identified as the growth limit nutrient.  Nitrate is a less serious environmental problem, it can be found in relatively high concentrations where it is relatively nontoxic to aquatic organisms. When nitrate concentrations become excessive, however, and other essential nutrient factors are present, eutrophication and associated algal blooms can be become a problem (Fundamentals of Aquatic Toxicology, 1985).  Nitrite (NO2–): Nitrite is extremely toxic to aquatic life, however, is usually present only in trace amounts in most natural freshwater systems because it is rapidly oxidized to nitrate. In sewage treatment plants using nitrification process to convert ammonia to nitrate, the process may be impeded, causing discharge of nitrite at elevated concentrations into receiving waters.

 

Average DO All Lakes 1990-2014 Updated 11:29am 03/06/15

Aquatic animals need dissolved oxygen (DO) to live.  Fish, invertebrates, plants and aerobic bacteria all require oxygen for respiration.  The amount of oxygen that can be dissolved in the water is reduced with increased temperature.  The temperature effect is compounded by the fact that living organisms increase their activity in warm water, requiring more oxygen to support their metabolism. Fish and invertebrates that can move will leave areas with low DO.

DO levels < 3 ppm are stressful to most aquatic organisms.

DO levels < 2 ppm will not support fish.

DO = 5-6 ppm is required for growth and activity of most aquatic organisms.

Average Conductivity All Lakes 1990-2014 Updated 10:08am 03/12/15

Conductivity is a measure of how well water can pass an electrical current. It is an indirect measure of the presence of inorganic dissolved solids such as chloride, nitrate, sulfate, phosphate, sodium, magnesium, calcium, iron and aluminum. The presence of these substances increases the conductivity of a body of water.

Average Chlorophyll a- All Lakes 1993-2014 Updated 10:11am 03/12/15

Chlorophyll-a is the green pigment that algae use to capture the energy of the sun. It is used as an indication of how much algae are in a lake.