View all Conservation Buyer Properties
20 acres by Kehl Lake Natural Area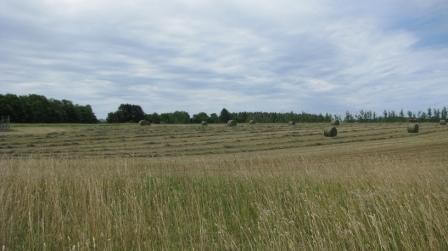 Name of Property: 20 acres by Kehl Lake Natural Area
Address/Location: 12500 E Sugar Bush Road, Northport
About ½ mile south of Kehl Lake Natural Area at the corner of Sugar Bush and Kehl Roads
Asking price: $120,000
Township:  Leelanau
School Dist: Northport
Acreage:  20 acres
Already Protected?  No, this property would be eligible for a donation of a conservation easement. For more information contact Yarrow Brown at 231-256-9665 or email [email protected]
Property Characteristics: This property is predominantly a rolling grass field. The acreage is cleared of irrigation pipe, stumps, limbs and most surface rocks in 2007. Pasture grasses were planted in 2010 and include Brome, Timothy and Orchard grass. Hay has been taken for the last 2 years. Boblink and meadowlarks nest in the area. The property offers habitat for various birds and wildlife including many birds of prey (harriers, red tail hawks, kestrel, bald eagles and snowy owls). This parcel is part of an important conservation corridor surrounding Kehl Lake Natural Area.
There are no structures currently built on these 20 acres. This parcel is part of a 40 acres parcel that is also on the market and has a home. For more information on this additional acreage please call the landowner and/or realtor.
Tax Deduction Potential:  Yes, if this was a donated conservation easement, there would be the ability to take an income tax deduction.
Realtor Contact: Sheri Sutherland at Century 21 Northland
Phone: 231-620-9338
Email: [email protected]
Fax: 231-386-1117
 For questions about the land, contact the owner Jim Thomas- 231-645-0694
 MLS Listing: #1809387
Property Details