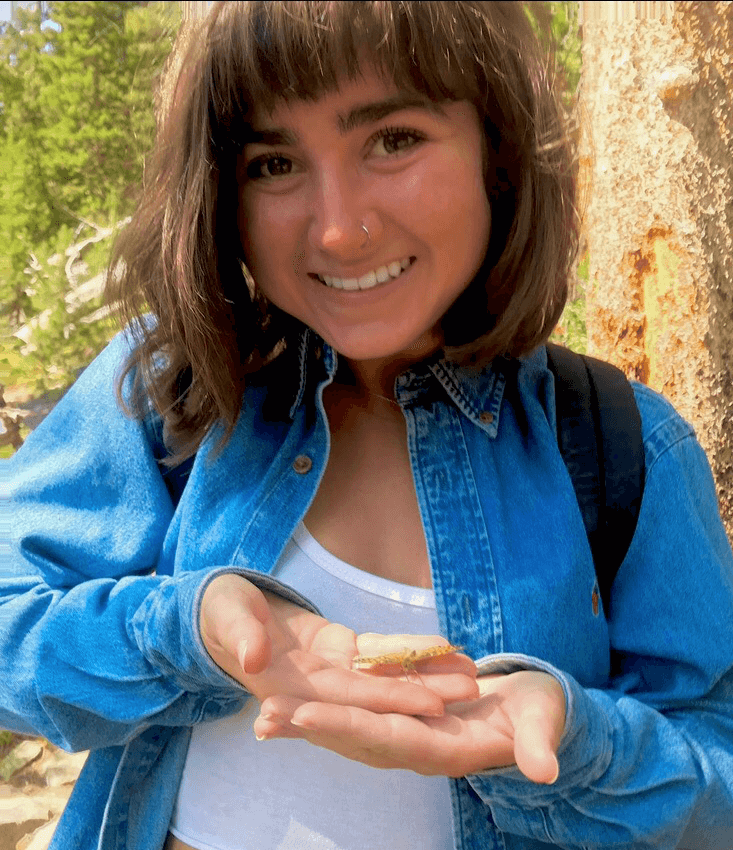 Veronica joined Leelanau Conservancy in February 2021 serving as a Stewardship Technician through Huron Pines AmeriCorps. She will be assisting the stewardship team with projects that support the Conservancy's natural areas, preserves, and forest reserves. These projects include water quality monitoring, invasive plant control, restoration, botanical surveys, improving trail infrastructure, and outreach activities.
Veronica is from Germantown, WI (a Milwaukee suburb) and graduated from the University of Wisconsin – La Crosse in May 2020 with a BS in Biology and a minor in Environmental Studies. She previously served in the AmeriCorps program through WisCorps in La Crosse, WI. During the summer of 2019, Veronica educated and served in the WisCorps demonstration garden as their Community Enrichment AmeriCorps member. During the summer of 2020, she served as a WisCorps Wetland Restoration Conservation Crew member in the Indiana Dunes State Park. Since January 2020 she has been a board member of the Coulee Region Sierra Club, an all volunteer organization dedicated to education and conservation in the southwestern part of Wisconsin.
Veronica is living in Lake Leelanau, MI for her service term. This is her first time in the lower peninsula Michigan and she is very excited to explore and learn from Leelanau County. Growing up, her family would spend as much time as they could in the outdoors which helped foster her love for nature. She enjoys hiking, camping, biking, trail running, yoga, thrifting, kombucha-making, DIY/crafting/repurposing, painting, reading, and indoor gardening.
"The Earth is what we all have in common." – Wendell Berry