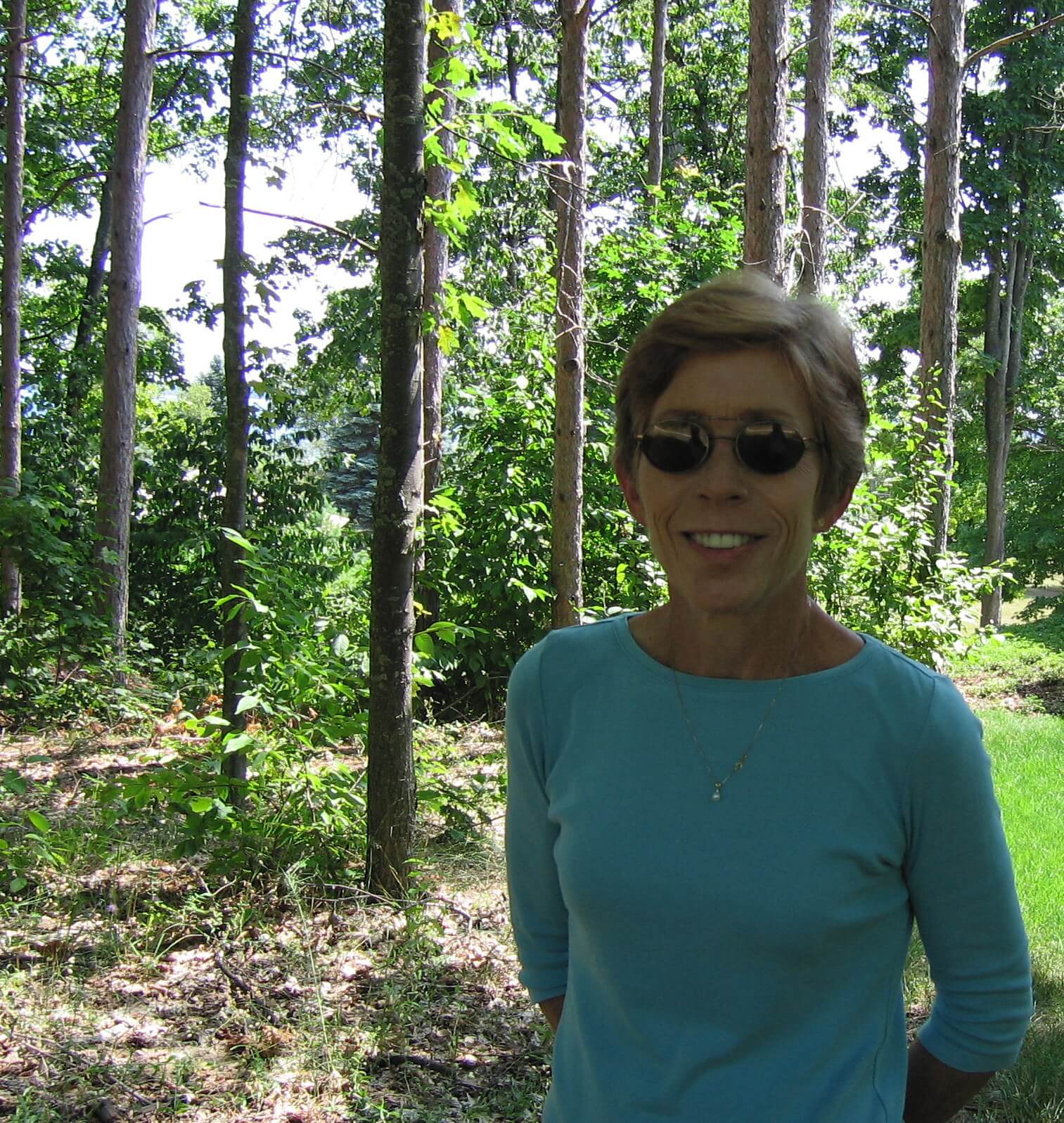 Within a few months of moving to Leelanau in 2010, I was introduced to the Conservancy and realized I would very much like to volunteer for this dynamic organization. While I am a native of Grand Rapids, MI, I spent most of my career in other states including Wisconsin, Georgia and California. As a child and young adult, I vacationed in Leelanau many times and absolutely loved this area – everything about it -the water, the dunes, sunsets, small towns and friendly people.
My professional training is in the health sciences and public health but I have always enjoyed anything outdoors from hiking to bicycling, skiing and gardening.
Wherever I lived, I spent a fair amount of time learning about the features of the landscapes, native plants and wildlife — from the pine forests of Northern Georgia to the wonders of granite formations and giant redwoods at Yosemite. Never until Leelanau, however, did I have the opportunity to focus so much on what surrounds us. The beauty of the forests, dunes and water mixed with rolling hills and orchards are unparalleled. From the historical evolution of the terrain and lakes to the accompanying transformation of the plants and fauna, the docent program has enriched my appreciation of the Leelanau Peninsula. I feel privileged to be a member of the docent group and look forward to sharing what I have learned and hearing your observations on Conservancy hikes.