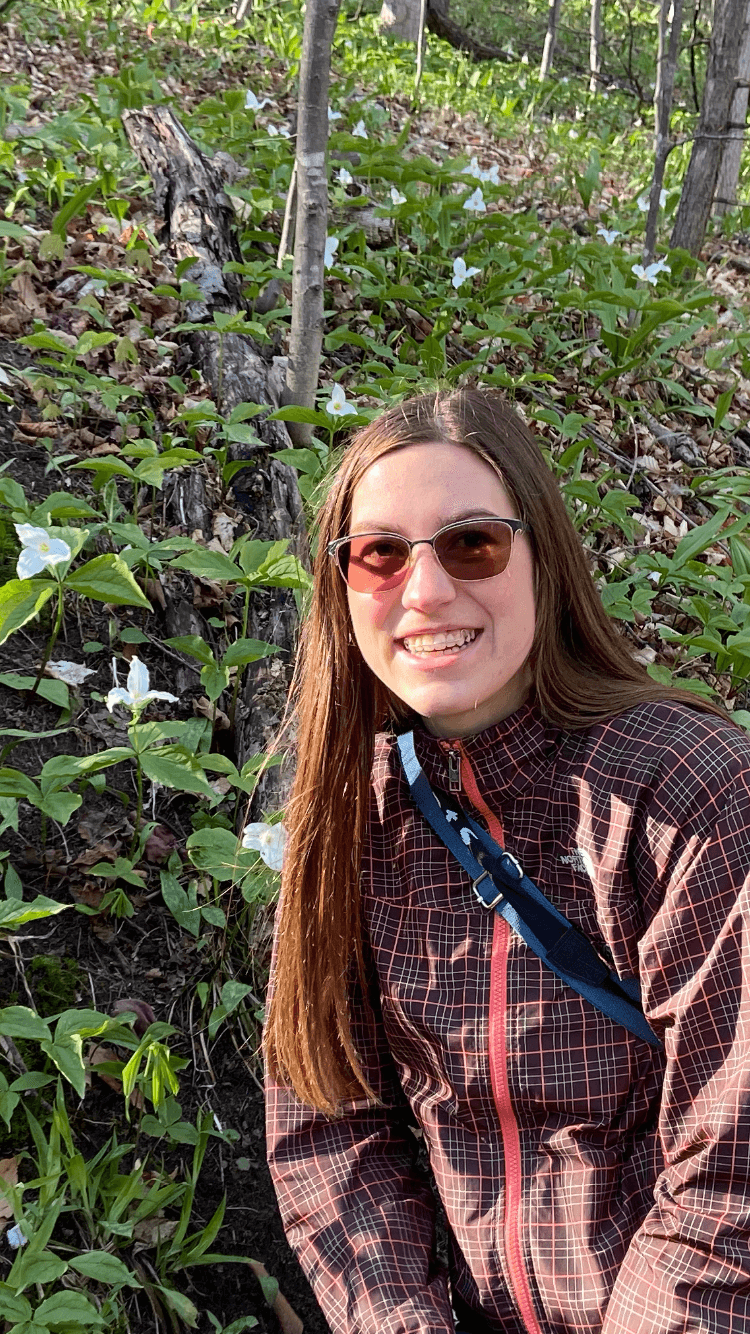 LeighAnna is joining Leelanau Conservancy in January 2022 serving as a Stewardship Technician through Huron Pines AmeriCorps. She will be assisting the stewardship team with projects that support the Conservancy's natural areas, preserves, and forest reserves. These projects include water quality monitoring, invasive plant control, restoration, botanical surveys, improving trail infrastructure, and outreach activities.
LeighAnna grew up in Flushing, Michigan and attended the University of Michigan- Flint, graduating in August 2021 with a Bachelor's in Wildlife Biology. While attending college, she also had the opportunity to work as a lab assistant for the undergraduate ecology class, helping to demo and explain ecology concepts. She was first introduced to the Leelanau area in the winter of 2021 through an internship at Sleeping Bear Dunes National Lakeshore, where she was performing surveys for hemlock woolly adelgid. LeighAnna also worked for the Northwest Michigan Invasive Species Network in Summer 2021 to survey for a variety of invasive species across Leelanau, Grand Traverse, Benzie and Manistee counties.
LeighAnna is very excited to be spending time in the forests and on the beaches of Leelanau County again. When she's not hiking or riding her bike, she also enjoys kayaking, embroidery, knitting, thrifting, practicing her plant identification skills, and caring for her army of houseplants.