X-Country Ski (or Hike) at Palmer Woods–Sunday, January 20th, 1pm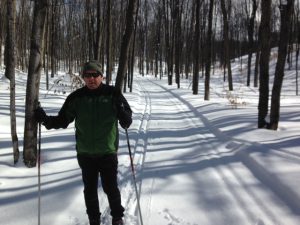 If there's enough snow, docents Shelley Yaeger, Peter Wolcott and Laura Paine will lead cross-country skiers through this fabulous winter recreation destination. More details to come from leaders about what to expect in terms of the route they have planned and the time frame/difficulty level.
If there is not enough snow to ski, plan to take a winter hike instead. Photo by Sharon Bustemante.