Wild Wetland Hike at Swanson Preserve — Saturday, July 8 at 10am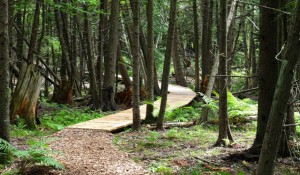 Driving along M-22 adjacent to Sonny's Farm is the Swanson Preserve. From the road, only trees are visible, but beyond that are beautiful, valuable wetlands and 2,000 feet of Little Traverse Lake shoreline. Join docents JoAnne Gerben and Mary Tris to learn about the importance of this protected area as we walk along the trail and boardwalks through the wetlands that boast 173 types of plant life native to Michigan and the creek that feeds Little Traverse Lake.
Insect spray and appropriate clothing are suggested.