Wild About Woodpeckers at Saving Birds Thru Habitat — Wednesday, June 8 10:00 am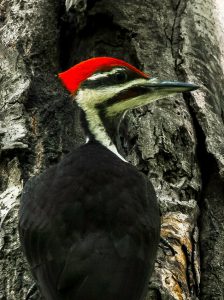 Are they architects or excavators, philanthropists or clowns? All of the above! Amazing birds, woodpeckers are well- adapted for their avian life style. Learn about savvy sapsuckers, regal redheads  and others of their kin with Bobbie Poor, Leelanau Conservancy docent, and Kay Charter, Exec Director of Saving Birds thru Habitat. A gentle morning walk on the birding path will follow the program.
At the Saving Birds thru Habitat education building, Tatch at Putnam Rds, Omena.