Batty Over Bats – Thursday, June 1st at 9am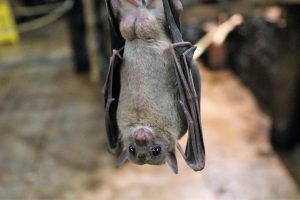 Folklore and superstition throughout the ages have given bats a bad name. If you enjoy eating a banana or sipping a margarita, thank those bats. Which one is a clown? Goes fishing? Holds a world record? Are they really good guys? Solve some of the mysteries about these amazing masters of the sky with Bobbie Poor, Leelanau Conservancy docent, and Kay Charter, Executive Director of Saving Birds thru Habitat. A short walk through the native plants garden will follow the indoor program. Please register with the Conservancy for this program.
This presentation will be hosted by Saving Birds thru Habitat at the Saving Birds Thru Habitat Discovery Center, Putnam at Tatch Roads in Omena. Call (231) 271-3738 or visit savingbirds.org if you need directions. The program is from 9-10am indoors, followed by a walk in the native plants garden.