Trail Maintenance Workbee at Clay Cliffs- Thursday June 18 at 10:00 am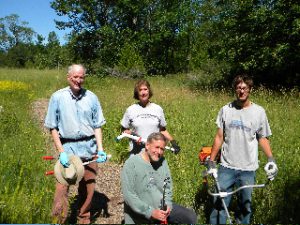 A trail maintenance Workbee at Clay Cliffs Natural Area. Join us Thursday morning to help smooth trails, clear brush, trim branches, and fill any wet spots. We will also install blaze posts and paint them to help mark the trail. Bring your boots and water. 10:00-12:00.
Getting there: Located 2 miles north of Leland along M-22. Look for sign and park in the parking lot on the west side of M-22.