FULL! Sunset, Moonrise Hike at Clay Cliffs — Saturday, October 24 at 6:00 pm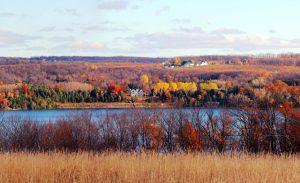 Explore Clay Cliffs Natural Area in the evening with docents Janet Ward, Mary Petterson, and Mary Smart. What sounds and sights of the forest will be revealed at the end of day? Watch the setting sun over Lake Michigan and the Manitou Islands and see the moonrise above Lake Leelanau. Trekking poles and a flashlight may be useful for the 1.5 mile climb.
Sorry, this hike is now full!