Spring at Houdek Dunes – Saturday, May 16 at 10:00 am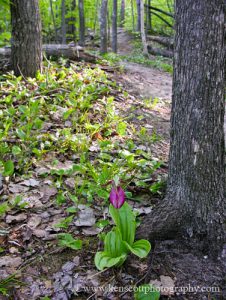 Houdek Dunes Natural Area and a great spring day…what better opportunity for a hike?   Join docents Mary Smart and Judy Smart as they discuss this diverse natural area, look for wildflowers, and enjoy the beautiful white birch trees, brakens, ferns and Houdek Creek, a spring fed stream overlooking the tamaracks.  Bring along a  camera and attempt to get up close and personal with the (hopefully) blooming pink lady slipper orchids.
Please note: Dogs on a leash are welcome at our natural areas, BUT not on docent lead hikes. We apologize for any inconvenience this may cause.