Solstice Hike at Clay Cliffs — Saturday, June 20 10:00 am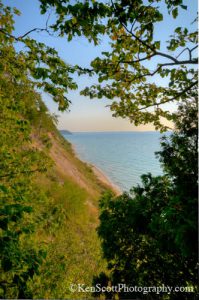 On the day before the summer solstice enjoy a guided walk, with docents Ann McInnis and Judy Hoeffler,  through the amazing Clay Cliffs Natural Area as we work our way to the summit of  a lateral moraine with a spectacular view of Lake Leelanau as well as of Lake Michigan & the Manitou Islands from the overlook. Keep ears and eyes tuned  for the communications of young eagles and other  bird species  while observing an  exciting assemblage of some of the highest quality  native plant species in the County.  Soak up the beauty of this natural area as you  rejoice in the magnificent accomplishments of Leelanau Conservancy in preserving, in perpetuity, the best of the best.
Please note: Dogs on a leash are welcome at our natural areas, BUT not on docent lead hikes. We apologize for any inconvenience this may cause.