Ski at Palmer Woods — Sunday, February 12th 1:00 pm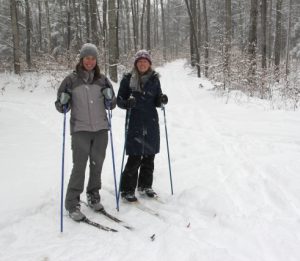 A cross-country (Nordic) ski tour of Palmer Woods Forest Reserve.
Join Docents Peter Wolcott and Mary Petterson for a cross-country ski adventure at Palmer Woods Forest Reserve. We'll meet in the parking area along Wheeler Road and go from there. Expect a moderately difficult ski on the groomed trail that will last about one and a half hours.  Along the way, we will pass a mixed hardwood forest losing its beech trees due to beech bark disease and will likely see a variety of woodpeckers.