Leelanau Peninsula Birding Festival: May 28–May 31, 2015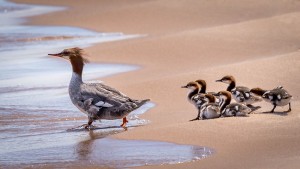 Come to beautiful Leelanau and join us for the Fifth Annual Leelanau Peninsula BirdFest!
Fees: $15 daily registration; $30 for 2 or 3 day registration; plus any additional fee as indicated when you choose one of our special field trips.
Birdfest is sponsored by Saving Birds Thru Habitat, the Leelanau Conservancy, and the National Park Service, among other organizations.  Many of the events take place at Leelanau Conservancy Natural Areas and Preserves.   Click Here for Detailed Event Information.
Click Here to Register!  You may also register by calling the Leelanau Peninsula Chamber of Commerce at  231-271-3738.